Cove is actively dedicating resources to make our site, and our community, more accessible. While we make changes, if you need any assistance accessing the information on this site, please contact us at 855.268.3669 or support@covesmart.com. For those who are deaf or hard of hearing or who do not use voice channels to communicate, please contact us via email or via 711 or other relay services. If you have any feedback or suggestions as to how we could improve the accessibility of our website, please contact us at accessibility@covesmart.com. Please be aware that our site may contain links to other websites, the accessibility of which is not under our control. Please contact us if you run into any difficulties with these sites, and we will do our best to help you.
Accessibility
Your $25 referral discount has been applied!
Your $25 discount has been applied!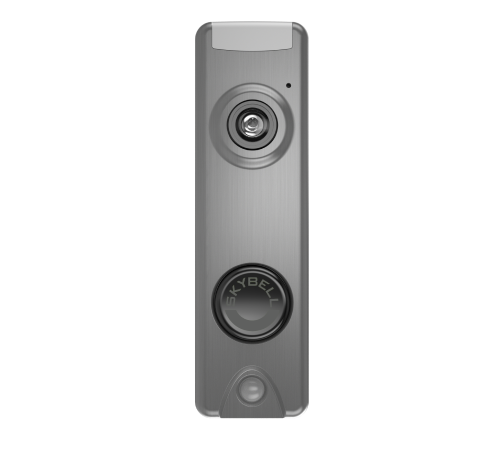 SkyBell Doorbell Camera
Talk to your front door from anywhere.
The perfect doorbell camera for catching porch pirates or just keeping an eye on your front door. See and chat with visitors using night vision, 2-way communication, and motion detection.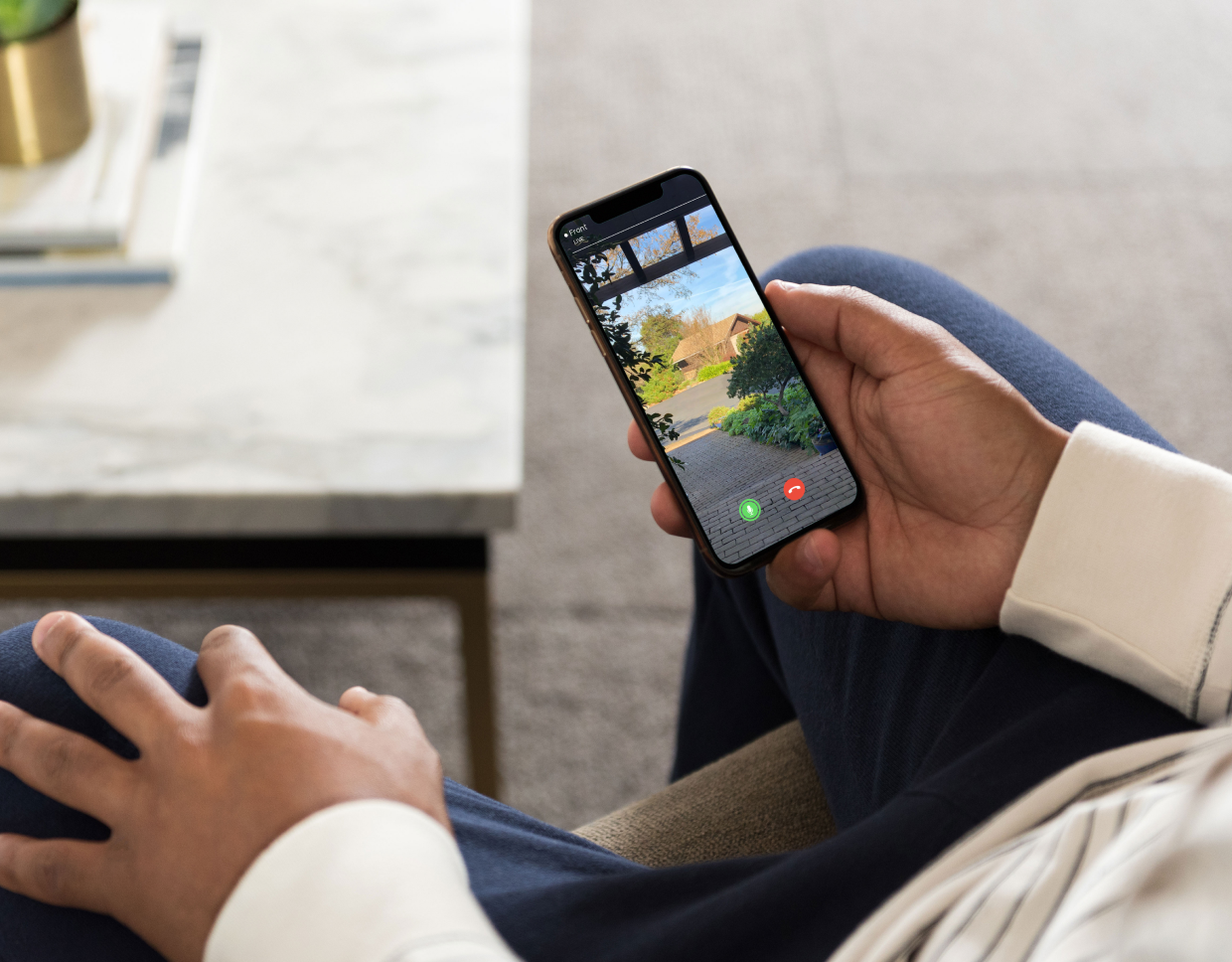 Built For A Busy Life
Whether you're at home and are busy cooking or taking care of the kids, or you're across the world, you'll always be just a couple of taps away from the front door. Answer your door digitally from the Cove app and talk directly to your visitors.
$0 each


Small But Powerful
Our doorbell camera may look minimal, but it's strong, with a weatherproof design that stands up to rain, snow, and extreme temperatures. Plus, it's tamper-resistant to prevent intruders from stealing your camera.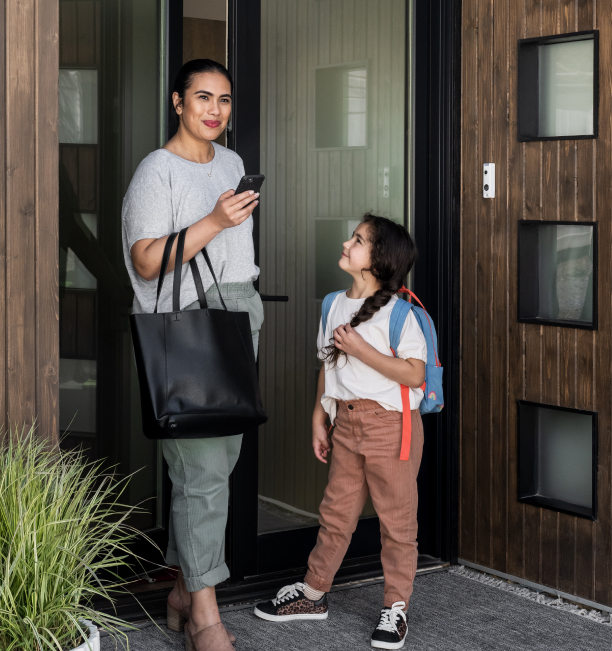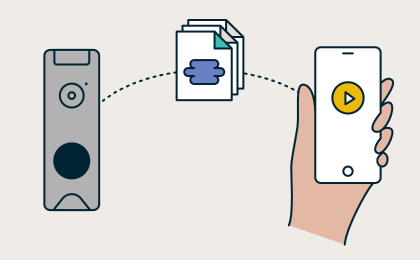 Store Video In The Cloud
Save clips from your doorbell camera and store them straight to the cloud so you can review them later. This way, thieves won't be able to steal your camera footage, even if they manage to get your camera.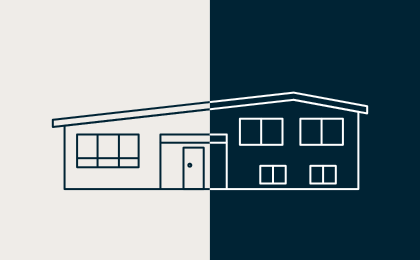 Check the View Anytime
With crystal-clear 1080p video and full-color night vision, you'll see everything, day and night. So don't worry about distinguishing between intruders and squirrels at night with this camera.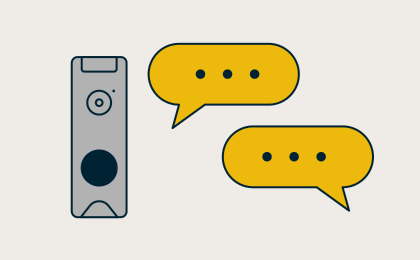 Chat With Visitors
With this an omnidirectional microphone and 2-way communication through the Cove app, you'll see and be able to talk with visitors right when they get to your front door. You won't even have to get up.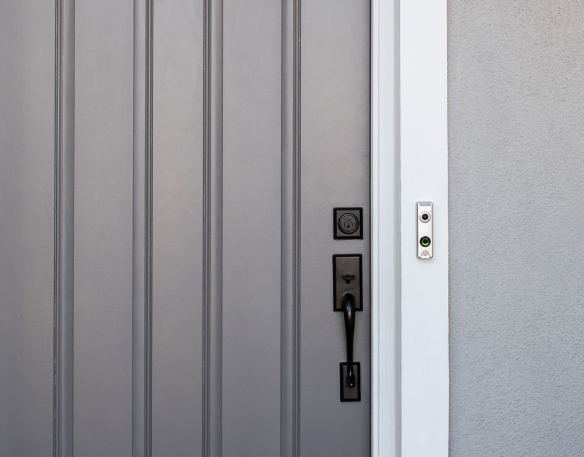 No Safer Place Than Home
Home should be a refuge from the craziness of the world around you. With the SkyBell Doorbell Camera, you can protect your home from intruders and package thieves, and keep an eye on your home no matter where you are.
$

each
$0 each, regularly $0
Tech Specs
Resolution
H.264 1080p HD (up to 15 FPS)
MICROPHONE
Built-in, omnidirectional
LENS
180° horizontal, 120° vertical
NIGHT VISION
Color Night Vision 0.5 LUX
OPERATING TEMPERATURE
-35°C to 50°C / -31°F to 122°F
BATTERY
Lithium Ion Polymer
Frequently Asked Questions
How do I install my SkyBell Doorbell Camera?
The installation process for your doorbell camera will depend on the type of doorbell your home currently uses. The two most common types of doorbells are mechanical and digital. If you do not currently have a doorbell, the SkyBell will not be compatible with your home. Please visit our installation guide at
covesmart.com/skybell-doorbell-installation
for detailed instructions on setting up your SkyBell Doorbell Camera.
Do I need WiFi for the doorbell camera to work correctly?
Yes. The Skybell doorbell camera requires a consistent WiFi network to connect to your home security system and record video. The camera runs off of a 2.4GHz Network, so if your router is dual-band (5 GHz), please make sure your phone is connected to the 2.4GHz network before starting. If you are unsure what network your router is broadcasting, we suggest contacting your Internet Service Provider and they can let you know which network your router is on and how to switch it to the 2.4 GHz.
Can the camera record video? If yes, for how long?
Yes, the Skybell doorbell camera is capable of capturing and recording HD video. You will be able to record to the cloud or save clips to your phone or another device if desired. The standard recording length is 30 seconds. When the motion detector is triggered, the doorbell camera will automatically record for the standard 30 seconds automatically, in addition to the length of time of the initial motion event (for a total of 35-40 seconds).
Where can I view the live and saved video?
You'll be able to view the live and saved video from your Cove app. You will open up the Cove app, tap on the camera icon, then open up the live feed. This will show you live video of exactly what is happening on your front step. If you have saved video recordings, you can also access them from your mobile device.
Is the camera wired or wireless?
The Skybell doorbell camera is not fully wireless. It is wired into your normal doorbell wiring. If you currently have a digital doorbell rather than a mechanical one, you will need to purchase a digital doorbell adapter to be able to properly connect your doorbell camera. Please note that your current doorbell wiring must be fully powered and functional in order to support a new doorbell camera.
How does the audio feature in the camera work?
The two way audio feature on the doorbell camera is designed to be easy for you to use. The omnidirectional microphone that is part of your camera will pick up your visitors' voices and carry them to you through the mobile app. You can also speak to your visitors from the mobile app.
Where is the best place to put the doorbell camera?
The two way audio feature on the doorbell camera is designed to be easy for you to use. The omnidirectional microphone that is part of your camera will pick up your visitors' voices and carry them to you through the mobile app. You can also speak to your visitors from the mobile app.
Does the doorbell replace my existing one, or is it just a new feature?
This doorbell camera will replace your traditional doorbell, but it will connect to the same wiring, so the basic doorbell functionality will not disappear and will work normally.
How do doorbell notifications work?
The Skybell doorbell camera includes a PIR motion sensor in its design. This means that whenever someone walks past your door and triggers the motion sensor, your phone will receive a doorbell notification, and the camera will begin recording automatically. You will also receive notifications when someone rings your home's doorbell camera.