10 Tips for Your First International Trip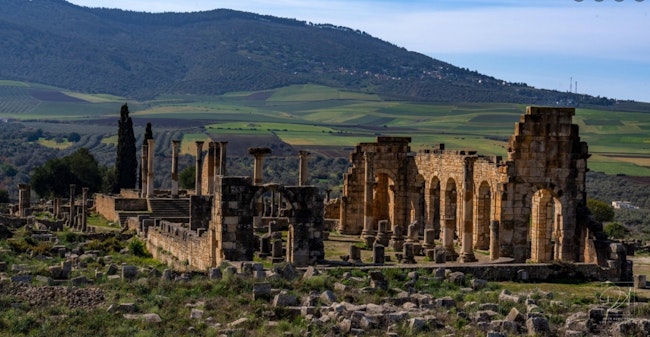 The first time I saw the Great Pyramid of Giza in Egypt, I was completely awestruck. The ancient stone structure towered hundreds of feet above me, and the thousands of years of history it held were practically palpable. At that moment, I was hooked—there was so much more of the world I wanted to experience!
To date, I've visited 37 countries brimming with beautiful landscapes, fascinating histories, and architectural wonders. But for me, international travel is about much more than sightseeing—it has made me who I am today. My perspective of the world has grown tremendously as I've become aware of my blind spots and biases. My understanding of cultures, social issues, and political conflicts has deepened, along with my compassion for others. And my definitions of poverty and abundance have shifted dramatically as I've witnessed the living conditions of people around the world. Simply put, international travel has enriched my life in many powerful and unique ways. But don't take my word for it—experience it for yourself!
Maybe you've thought about traveling abroad but have been too intimidated to try. Yes, at times you will be outside of your comfort zone. Yes, there is a lot of preparation required. But the experiences you'll have and the memories you'll make are well worth it. To help you get started on your first international adventure, here are 10 important tips.
1. Get your passport well in advance.
The first thing you'll need for international travel is a U.S. passport. The process often takes between two and three months, so don't procrastinate! (Learn how to apply.)
Depending on the age of the travelers, passports can cost about $150 per person, so budget accordingly.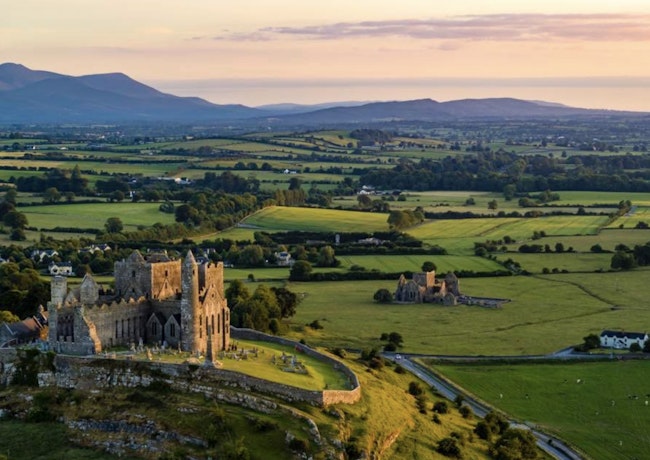 2. Choose your destination carefully.
For your first international trip, I highly recommend choosing a country where English is the dominant language. Here are a few suggestions:
Explore the enchanting castles and rolling green hills of Ireland.

Tour the stunning filming locations of the Lord of the Rings trilogy in New Zealand.

Bask on the white-sand beaches of Barbados or St. Lucia.
Choosing an English-speaking country eliminates the added complication of language barriers as you navigate an unfamiliar country and culture. And traveling with a tour group provides another layer of convenience and safety, ensuring that you see the most significant attractions and get to each destination without getting lost and wasting precious time. (Gate 1 Travel is my favorite!)
Depending on which country you're visiting, you might also need a visa—a document issued by the country that grants permission for you to visit for a certain period. (Learn if you'll need one.)
**► Pro Tip: To find out which countries are safest for U.S. citizens, check the U.S. State Department's travel advisories. **
3. Check which vaccinations are recommended or required.
The Centers for Disease Control and Prevention (CDC) recommends different vaccinations for different countries. For example, before traveling to India, the CDC recommends vaccinations for malaria and yellow fever. Plan to get any shots at least one month prior to travel so your body has time to build immunity.
Keep in mind that proof of COVID-19 vaccinations and/or a negative COVID-19 test is still required before entering many countries. Sherpa is a great resource for the latest requirements and restrictions.
4. Budget and ensure access to your money.
How far will a U.S. dollar go where you are traveling? Do your research ahead of time to learn the average costs of food and transportation and then use this handy currency converter for the latest exchange rate.
Also, be sure to notify your banking institutions of your travel plans to ensure that you're able to use your credit or debit cards overseas. Bring at least two different cards and keep one in the hotel safe so if one is lost or stolen, you have another way to make purchases.
**► Pro Tip: Save a copy of credit cards, passports, and other important documents to the Cloud in case they are lost or stolen. **
5. Pack accordingly.
Resist the urge to overpack! Check the weather forecast ahead of time and bring layered outfits to adapt for a rise or fall in temperature, as well as comfortable walking shoes. A lightweight rain jacket is also a good idea. Be sure to wear a sweater or jacket on the plane. Even if you're heading to a tropical destination, it might be chilly on the flight. I always bring travel-size bottles of Febreze and Downy Wrinkle Release to help keep my clothes looking nice and smelling fresh. And if you launder clothing while on your trip, it significantly cuts down the amount you need to bring with you. Many hotels have reasonably priced laundry services, but I also like to have a few travel packets of Tide on hand so I can wash clothes in the sink or bathtub if needed.
Other essentials include:
Adapters and converters: Countries vary in voltage and outlet configurations. You'll need an adapter to plug in your devices and a converter to make the voltage of the outlet compatible with your devices.

Batteries and chargers: Be sure to bring rechargeable batteries and chargers for cameras, laptops, cell phones, and tablets.

Medications: Bring prescriptions as well as over-the-counter remedies such as Imodium A-D and Pepto-Bismol for upset stomachs, ibuprofen or acetaminophen for aches and fevers, and cold remedies for coughs and sniffles. Many medications that are readily available in the U.S. are harder to come by overseas.
Remember that only 3-ounce containers (or smaller) of liquids, creams, and gels are allowed through security. So pack that can of hairspray or big bottle of shampoo in your checked luggage.
Be strategic about what you pack in your carry-on bag. Keep valuables such as cameras, laptops, and tablets with you. A change of clothes and a few grooming essentials like a toothbrush and toothpaste, comb or brush, and lip balm are always a good idea in case your checked luggage is lost or delayed. I also recommend investing in a travel pillow. It can make a big difference on a long flight.
► Pro Tip: Check each airline you are flying for luggage weight and size limits. You can purchase a portable digital luggage scale for less than $15, which will help you to know exactly how much your luggage weighs before getting to the airport. Be sure to pack light enough that you can bring home plenty of souvenirs!
6. Understand the costs of using your cell phone overseas.
Using your cell phone abroad can quickly become costly. Be sure to check with your provider for calling, texting, and data fees. It might make sense to purchase a SIM card in the country you're visiting. Keep in mind that if you do this, you won't be able to receive texts and calls to your regular phone number, so be sure to tell friends and family to contact you via a chat app or email.
7. Minimize jet lag.
One of the biggest challenges of international travel is adjusting to the time difference. If possible, allow yourself an extra day to rest before embarking on vigorous sightseeing activities, but do your best not to nap during the day unless it is 30 minutes or less.
Other ways to fight jet lag include:
Drink plenty of water.

Expose yourself to natural light during the day and keep things dark in the evening.

Use a sleep aid or natural remedy to help you adjust to the local time.

Avoid caffeine and alcohol—both can dehydrate you and make jet lag worse!
8. Give yourself plenty of time.
It is recommended that you arrive at least three hours before your international flight. In addition to getting through airport security, you will also be required to go through customs and immigration. This can be a slow process, and you don't want to miss your flight because you're stuck in a long line. Get to the airport early so you can relax and grab a snack while you wait for your flight.
**► Pro Tip: For $85, you can enroll in TSA PreCheck. This allows you to be expedited through security without removing shoes, jackets, belts, laptops, or liquids. Or consider enrolling in the Global Entry program for $100. This includes TSA PreCheck as well as expedited entry to the U.S. from international destinations. **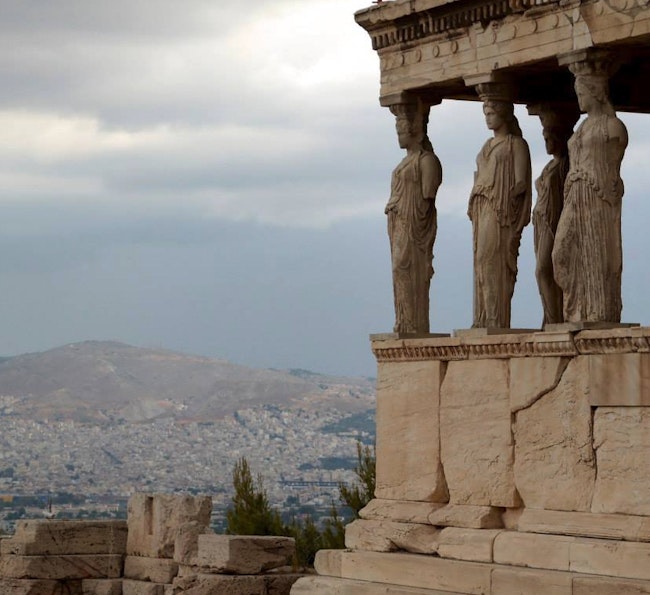 9. Take precautions.
Sometimes things go wrong while traveling, despite the best planning—an accident, illness, or death in the family can quickly turn a dream vacation into a nightmare. That's why travel insurance is a must! Plans and prices vary, but common coverage includes last-minute trip cancellation, emergency medical treatment/evacuation, and replacement of lost or stolen luggage.
In addition to insurance, follow these important safety tips:
Leave a copy of your travel itinerary with family members or friends.

Never carry valuables in your back pocket! Pickpockets like to target tourists.

Never put your bag on the floor or on the back of your seat.

Use anti-theft backpacks and purses with anti-cut straps.

Use hidden money belts with RFID blocking to prevent illegal scanning.

Download maps for offline viewing in case Wi-Fi isn't available.
**► Pro Tip: Register with the U.S. State Department's Smart Traveler Enrollment Program (STEP). This way, the U.S. Embassy in that country will know to contact you in the event of an emergency such as a natural disaster or political unrest. **
10. Get a home security system.
Leaving your home behind can be stressful, but a good home security system can give you peace of mind that your property and pets will be safe while you're away. While some people believe that setting up a few cameras around the house that they monitor themselves is enough, it won't do any good if authorities aren't contacted in the event of a break-in or other emergency.
Cove's home security system provides the best of both worlds—professional 24/7 monitoring with no contracts, low monthly fees, and the ability to customize your system to fit your exact needs. Cove's doorbell cameras, indoor cameras, and outdoor cameras all feature 2-way audio communication and high-resolution video, allowing you to answer the door or check on your household from wherever you are—all from your phone using the convenient Cove app.
In addition to cameras, motion detectors, door sensors, and window sensors, I recommend the smoke and carbon monoxide detector and the water leak detector. That way, your home is protected from fires and floods as well as burglaries. Not sure where to start? This helpful quiz will help you create the perfect system for you.
As St. Augustine said, "The world is a book, and those who do not travel read only one page." I hope that these tips have made the idea of traveling abroad less intimidating and that they will help you to confidently plan your first international trip filled with amazing experiences and lifelong memories. Happy travels!
Jamie Armstrong is the senior content marketing manager at Cove. She is passionate about international travel and has visited 39 countries so far.
Ready to get started?
Take this short quiz to build your customized system today!