How Window Locks Increase Home Security | 2022
Deterring Burglars: How Window Locks Increase Home Security
When a burglar chooses to enter a home, the burglar will enter using either a front or back door or a first-floor window. A study conducted in December of 2012 by UNC Charlotte found, "Most burglars reported entering open windows or doors or forcing windows or doors open." What the study found has also been confirmed by other groups who have interviewed selections of convicted burglars. In fact, smart locks for doors and windows have proven to be a deterrent for burglars. Burglars are less likely to go through with a burglary once an alarm has been set off. In fact, in a majority of cases, the siren of an alarm will scare away the burglar before he or she has a chance to get inside. Window locks are one of the best deterrents for burglars because they scare away the burglar before the real crime is committed.
Watch how burglars can break in to locked windows
Types of Locks for Windows
For better home security, you will need to replace all of the window locks on your windows. Often, the standard window locks that come with the windows are easy to break. That's why burglars have such an easy time forcing their way into homes with standard window locks. If the burglar finds that the door lock is too hard to break through, the window becomes the next easy target. There are several types of locks for windows that can help to improve your home security.
The first type of window lock is called a sash lock. Some also refer to the sash lock as latch locks. The sash lock is used for casement windows or double-hung windows and connects the window to the window frame. The lock itself is placed on the window sash. This type of lock is old-fashioned and is not one of the most secure types of window locks. With force, a sash lock can be broken open. However, it is still a popular lock for windows because of its elegant and regal look. If you're worried about your home security, we recommend replacing sash locks with bolted locks. Or, another option is to pair a window sash lock with a window alarm.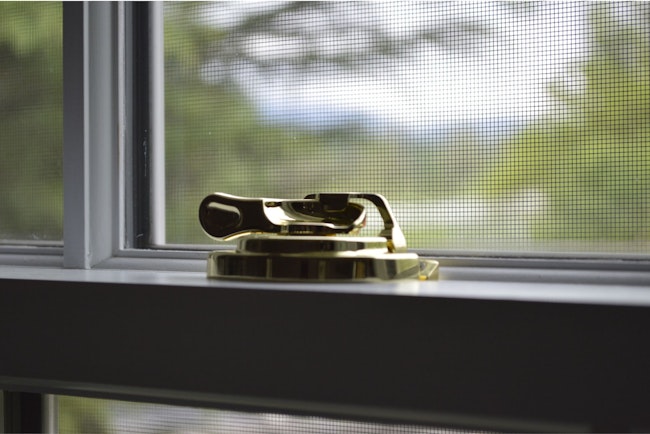 Another type of window lock is the keyed lock. This type of lock is one of the most secure window locks because it requires a key to open and close the window. From the outside, all you can see of this lock is the keyhole—the inner workings of the lock are hidden from view, making it hard for an intruder to pick the lock. In fact, this type of lock is almost impossible to open from the outside. As long as you remember to close and lock this type of window lock, the window will be secure.
Sliding window locks are mainly used for sliding windows. When a sliding window opens, the opening window moves along a track on the bottom of the frame. This track keeps the window sliding in a straight line. A sliding window lock is placed in the track to prevent the window from opening, locking it in one position. To prevent the window from opening, the lock could involve a thumbscrew, lever, or another type of window hardware to prevent the window from opening. If you don't want to buy an actual lock for the window, you can also cut a strip of wood that fits between the window and the wall in the track. The wood should touch both the wall and the sliding window when the window is closed. When someone tries to slide open the window, the wood will prevent the window from opening, especially if the person is trying to slide open the window from the outside.
A ventilating lock is placed on the window frame sash and will help to prevent a window from opening fully. This type of lock is typically used in second-floor windows to prevent young children from opening windows by locking the window at a certain height. This window lock isn't recommended for first-floor windows because a burglar could still unlock the window from the outside if the window is left open partially.
Some other types of window locks that are worth mentioning are: hinged wedge locks, folding latches, lock pins, lag screw, window handles, pin locks, and swivel action locks. Each type of lock will work best on a specific type of window. To know which type of window lock you should use, first research which type of window you have in your home. Remember that some window locks are best paired with additional home security, like a window alarm.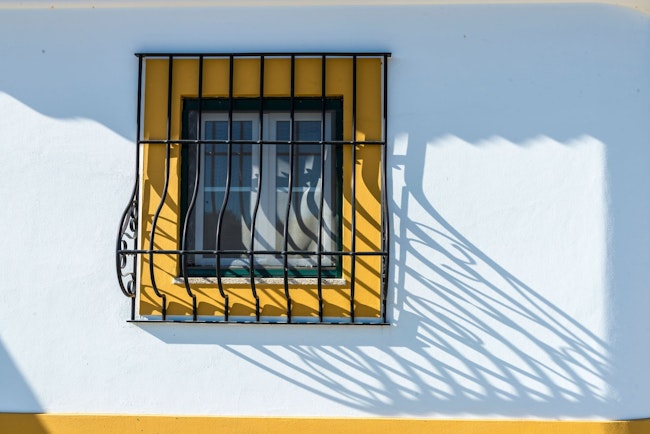 Security Lock Replacements for Antique Windows
If you have antique windows in your house, it's likely that you're struggling to find secure lock replacements for the window. Keeping your home safe is important, and antique windows are often targeted by burglars. This isn't to say that you should replace all of the antique windows in your house and look for replacement windows. Instead, you will simply have to add additional home security features to protect the valuable windows in your home. If you have antique windows in your home, here's how you should replace the locks.
First, decide which type of window alarm will be better for your home. There are two main types of window alarms: the glass break alarm and the window sensor alarm. Both alarms have important qualities that will make your antique windows more secure. First, the glass break alarm is used to protect windows that are likely to be broken. When a burglar can't break into a home, they might become frustrated and resort to breaking the windows. Although this can be a hassle, especially if you're trying to protect your antique windows, it's important to have a sensor that will set off an alarm as the window breaks. The glass break sensor isn't placed directly on the window and is, instead, placed in the room and will protect all glass (including glass doors) in the room. The sensor listens for the high-frequency sound of glass breaking. When it hears glass breaking, the sound triggers an alarm. In most cases, the scare away a burglar.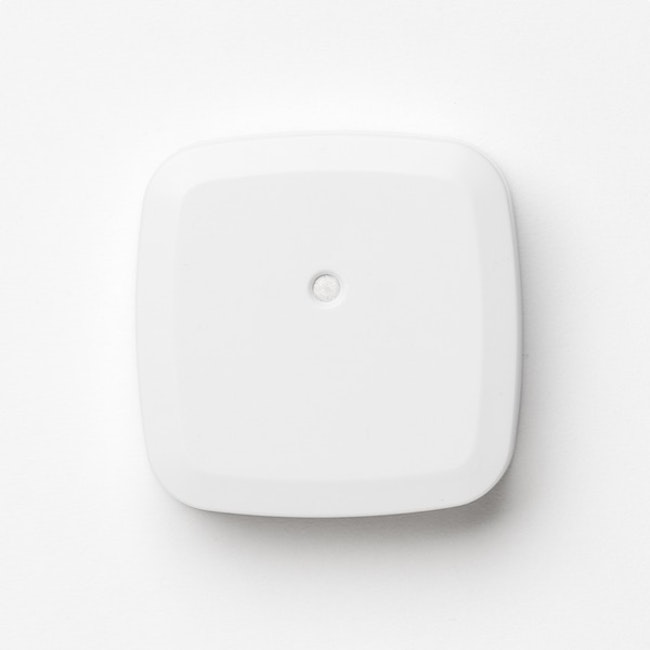 The second type of window alarm is the window sensor. The window sensor works with the locking mechanism of the window. One part of the sensor is placed on the window and the other on the window frame. When the window is closed, the two halves should connect and make a whole. When the window opens, the space between the two sensors widens. When the window opening is wider than 1 inch, an alarm is set off in the house. This stops burglars from breaking into the house because the alarm is set off before they have a chance to get inside the house. This type of alarm can be placed on a variety of window types, including antique windows.
Neither the glass breaking sensor or the window sensor need to be installed with screws. Often, rather than screws, you can use double-sided tape or an adhesive to install the security features. Here at Cove Security, we offer window alarms that don't need to be installed with screws because the alarms are completely wireless. If you opt for a wired alarm, you will need screws to install the window. This isn't the best option for antique windows since screws could disrupt the integrity of the window.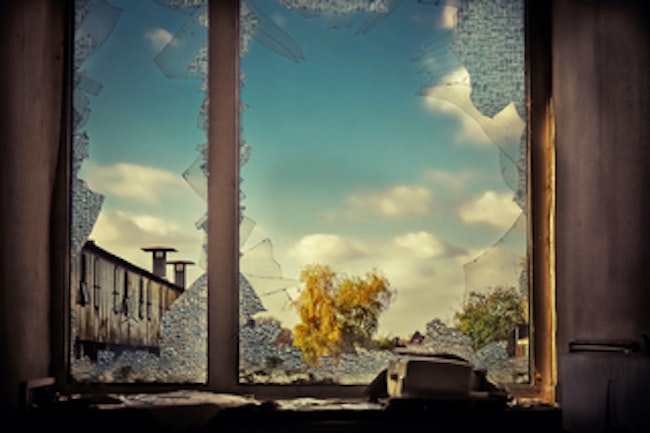 Better Windows for Better Security
Since this article is about securing your windows, we thought that it might be important to share with you which windows will be the most secure. A casement window is considered by most window security professionals to be the most secure window. A casement window is a single panel window that swivels open in one direction. When the window is closed, there is no way to break into the window. Since there are no panels, there are no areas for a potential intruder to grab and pull open the window.
The least secure window type is usually the double-hung window. This type of window is easiest to break into and hardest to secure. Now, this doesn't mean that your window will always be at risk because it is easiest to break into. Instead, this simply means that you may need to take more precautions to protect your window.
No matter which type of windows you have installed in your home, it is always a good idea to install an indoor security system. Even homes with secure windows could be at risk. For example, many homes use french doors as a beautiful way to accent the home. However, French doors are one of the least secure types of doors because of the windows on the door. A burglar can easily break a window and then unlock the door from the inside. Also, since they are on two separate hinges, they can be forced open with enough weight. French doors should be secured with door alarms to make them more secure.
To fully protect your home, install security cameras, motion sensors, and door and window alarms inside your home. Ensure that you are always watching your home. For the best home security, install a DIY home security system from Cove Security.
Ready to get started?
Take this short quiz to build your customized system today!