Home Safety
, Security Basics
How Window Locks Increase Home Security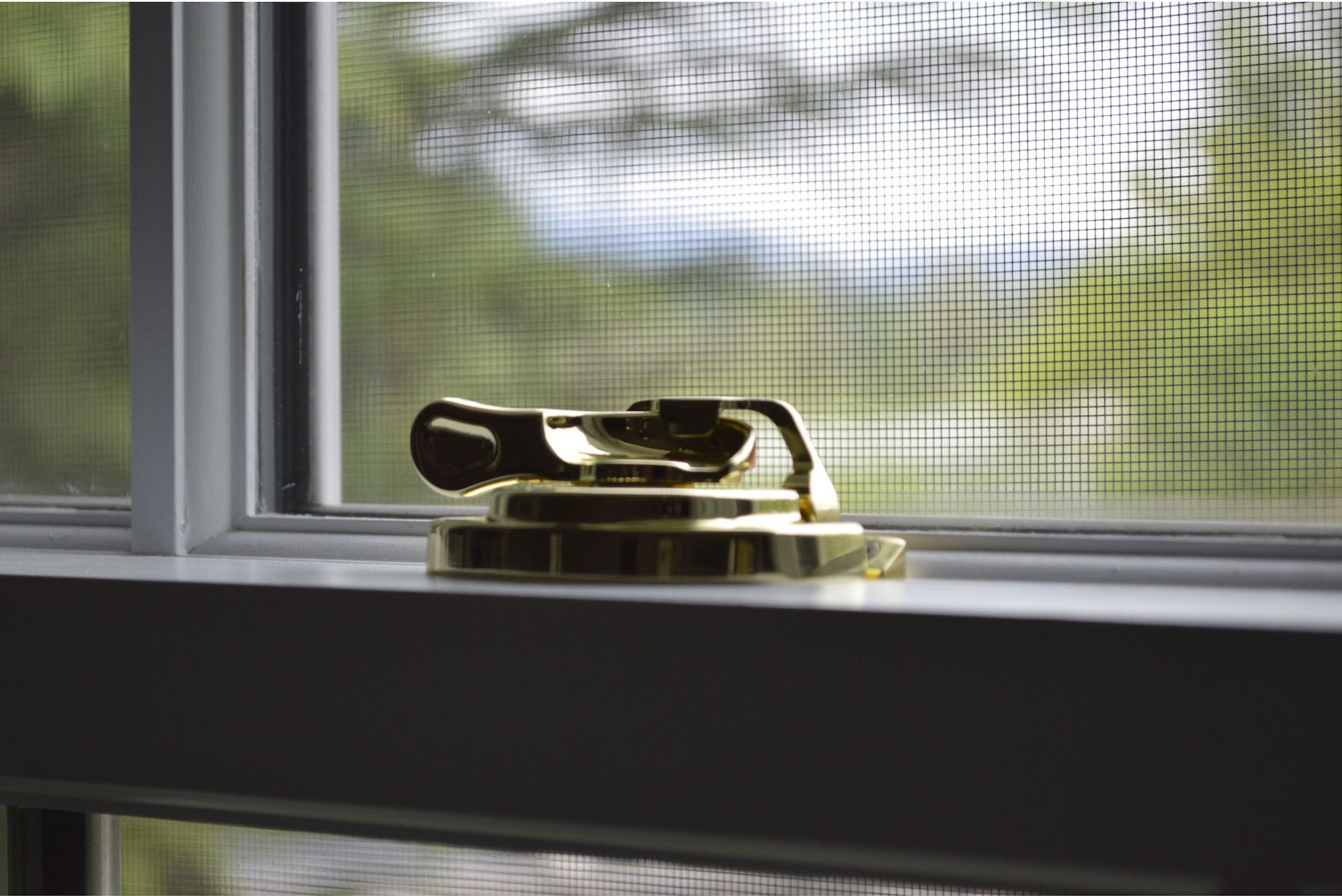 When a thief approaches a home, they'll most likely try to gain access by two main methods: the front door or a first-floor window. It makes sense, as those are the most quickly accessible areas of the home.
A study conducted in December of 2012 by UNC Charlotte found: "Most burglars reported entering open windows or doors or forcing windows or doors open." Those findings have been confirmed by other groups who have interviewed selections of convicted burglars.
When protecting your home, it's wise to deter potential threats from entering these areas. In this article, we'll cover all things window safety, specifically window locks and professional home security.
Deterring Burglars: How Window Locks Increase Home Security
Locking your windows is one of the best deterrents for burglars, because if they can't gain quick, easy access, they'll typically move on. They can only carry out stealing if they go undetected, so if it's too hard to get inside, they'll typically give up.
Sometimes, though, if no one is watching, they'll try to break the window and undo the lock. It's important to note that not all window locks are created equal. There are many types of locks, and some are easier than others for burglars to bypass than others.
There are several types of locks for windows that can help to improve your home security.
Types of Locks for Windows
Did you know there are many different types of window locks? What type of windows do you have, and what types of locks are on your windows?
Often, the standard window locks that come with windows aren't the best quality. That's why burglars have such an easy time forcing their way into homes with standard window locks.
Check out this video of a handyman showing how easy it can be to break into a window with standard locks.
A little alarming, right? That's why we recommend changing your window locks to something more high quality and secure. That way, if the burglar discovers that the window is locked and tries to break the lock, they won't be able to do so. Here are the main types of window locks and specifics about each one.
Sash Lock
Some also refer to the sash lock as window "latch" locks. The sash lock is used for casement windows or double-hung windows and connects the window to the window frame. The lock itself is placed on the window sash. This type of lock is old-fashioned and is not one of the most secure types of window locks. With force, a sash lock can be broken open. However, it is still a popular lock for windows because of its elegant and regal look. If you're worried about your home security, we recommend replacing sash locks with bolted locks. Or, another option is to pair a window sash lock with a window alarm.
Keyed Lock
This type of lock is one of the most secure window locks because it requires a key to open and close the window. From the outside, the only part of the lock that is visible is the keyhole—the inner workings of the lock are hidden from view, making it hard for an intruder to pick the lock. In fact, this type of lock is almost impossible to open from the outside. As long as you remember to close and lock this type of window lock, the window will be secure.
Sliding Window Locks
As indicated by the name, these types of locks are mainly used for sliding windows. When a sliding window opens, the opening window moves along a track on the bottom of the frame. This track keeps the window sliding in a straight line. A sliding window lock is placed in the track to prevent the window from opening, locking it in one position. To prevent the window from opening, the lock could involve a thumbscrew, lever, or another type of window hardware to prevent the window from opening. If you don't want to buy an actual lock for the window, you can also cut a strip of wood that fits between the window and the wall in the track. The wood should touch both the wall and the sliding window when the window is closed. When someone tries to slide open the window, the wood will prevent the window from opening, especially if the person is trying to slide open the window from the outside.
Ventilating Lock
This type of lock is placed on the window frame sash and will help to prevent a window from opening fully. This type of lock is typically used in second-floor windows to prevent young children from opening windows by locking the window at a certain height. This window lock isn't recommended for first-floor windows because a burglar could still unlock the window from the outside if the window is left open partially.
Child Safety Locks
Search child safety locks online, and you'll see a wide array of options. What's great about these is that not only do they keep small children from getting out of the house, but they can also keep intruders from coming in. You can choose from child safey latches, chords, chains, and more.
Lag Screws
These are pretty common, so you've probably seen these around. They are a metal clamp that you tighten with a screw. Once tight, it's nearly impossible to open the window. What's great about these is, they're very inexpensive and easy to install. Plus, if you want to open a window to let in fresh air, just a simple turn of the screw does the trick. Just make sure to tighten it every time you close the window.
Hinged Wedge Locks
These types of window locks are great if you like to let in a breeze every now and then, but don't want to mess with locking or unlocking the mechanism. A hinged wedge lock allows you to open the window a little bit, but only enough for a small crack to let in a breeze. It won't be able to lift high enough for an intrudor to enter. The hinge allows you to easily swing it away to allow you to fully open the window. When you're done, simply swing it back into place.
Window Pin Lock
These type of locks are common on sliding doors, sliding windows, and sigle or double hung windows. Installation does require a drill and screens. But once it's all done, a quick placement of the pin keeps the window secure.
Folding Latches
This type of lock has a long bar attached to a hinge. When the window is closed, simply fold the latch over. How it is secured will depend on the folding latch, but it could use a pin, a separate piece that attaches, etc.
Handle Lock
This lock is exactly how it sounds. It looks like a handle (many different types to choose from) and can be installed as an extra lock to your window. This is ideal if you don't have small children at home and want an easy way to lock or unlock your windows.
What Type of Window Lock is Best for Your Home?
To determine the right window lock for your home, first you must figure out what kind of windows you have. There are many different types of windows, and not all locks will fit on every type of window. There are double-hung, casement, awning, or bay windows. In a given home, you may have a number of types.
Once you know the type of window, you can begin to match which kind of lock will work with your window. For example, pin locks work best for sliding windows rather than windows that crank open.
Another thing to consider is who is opening and closing the windows. Do you want it to be easy to do so? An elderly person may want it to be simple, while someone with kids may want something their little ones can't get through.
Know Window Lock Ratings
As you're researching different locks for your windows, look at window lock ratings. There are lots of companies out there, and locks are made of different materials. Checking reviews are a good place to start. When you purchase the window lock, check it over for quality. Does it look like it can withstand someone trying to bypass it?
How to Install Window Locks
How to install your window lock will depend on the type you are installing. Be sure to follow the directions included with your window lock.
Here is a video that shows some basic tips for installing a keyed window lock.
Make sure all window locks are installed properly. Failure to do so can result in less protection from a possible theft.
Do All Rooms Need Window Locks?
As you're researching the best window locks to use, you might also be wondering if you need locks for every window in your home. The answer depends on your home. Generally speaking, second story windows don't need extra protection, however, there are reasons why you would want to place locks on those. It's really up to you. Here's what we recommend.
Basement Window Locks. Since many people live in the main floors of their homes, basements can be targest for thieves looking to prowl around undetected. Basement windows tend to be forgotten areas, so always make sure they are locked. Install extra locks for more protection.

Front Window Locks. Since your front windows are the most accessible, burglars tend to target those first. Always install extra window locks on your front windows, whether they are bedroom, living room, or kitchen windows.

Window Locks on the First Level. We always recommend that every first level window have a lock installed. This is because burglars are more likely to try to gain access through a first-floor window.

Any Large Window a Person Could Fit Through. Of course, any window in your home that a person could fit through is a potential spot for an intruder to come in. Especially if a second-story window is near a staircase, an easily climbed tree, etc. You may also want to keep teenagers from leaving a second-story window, so an extra lock could be a good idea as well.
Better Windows for Better Security
Aside from having the best window locks possible, it's important to consider the actual window itself. There are many types of windows, and some are more secure than others.
A casement window is considered by most window security professionals to be the most secure window. A casement window is a single panel window that swivels open in one direction. When the window is closed, there is no way to break into the window. Since there are no panels, there are no areas for a potential intruder to grab and pull open the window.
The least secure window type is usually the double-hung window. This type of window is easiest to break into and hardest to secure. Now, this doesn't mean that your window will always be at risk because it is easiest to break into. Instead, this simply means that you may need to take more precautions to protect your window.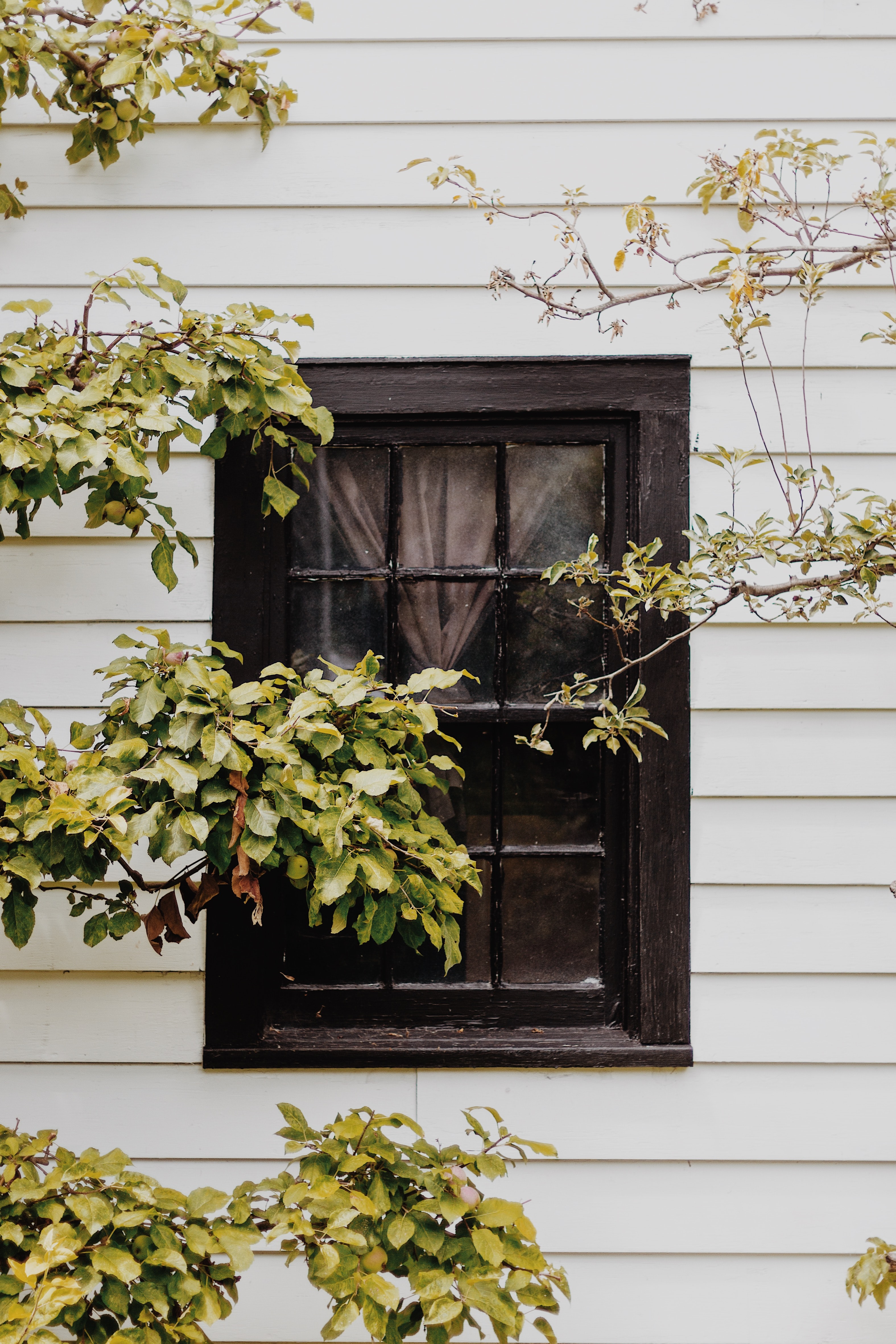 Security Measures for Antique Windows
If you have antique windows in your house, it's likely that you're struggling to find secure lock replacements for the window. Unfortunately, due to their construction, antique windows are often targeted by burglars. This isn't to say that you should replace all of the antique windows in your home.
A good alternative to replacing antique windows is to incorporate additional home security features. That way, your home will be protected. If you have antique windows in your home, we recommending focusing on installing window sensors.
First, decide which type of window alarm will be better for your home. There are two main types of window alarms: the glass break detector and the window sensor. Both alarms have important qualities that will make your antique windows more secure.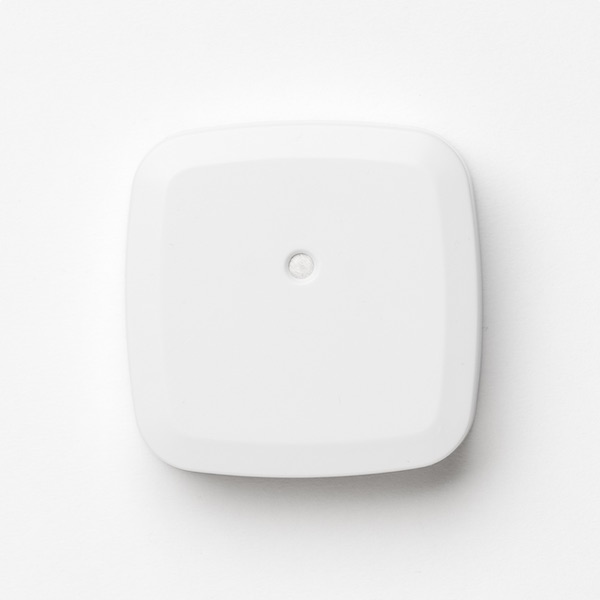 Glass Break Sensor
This type of sensor is used to protect windows that are likely to be broken. When a burglar can't break into a home, they might become frustrated and resort to breaking the windows. Although this can be a hassle, especially if you're trying to protect your antique windows, it's important to have a sensor that will set off an alarm as the window breaks.
The glass break detector isn't placed directly on the window. Instead, it is placed in the room and will protect all glass (including glass doors) in the room. It can actually "hear" when a window is busted. The sensor listens for the high-frequency sound of glass breaking. When it hears glass breaking, the sound triggers an alarm. In most cases, this will scare away a burglar. Plus, with professional monitoring you will be alerted as it happens.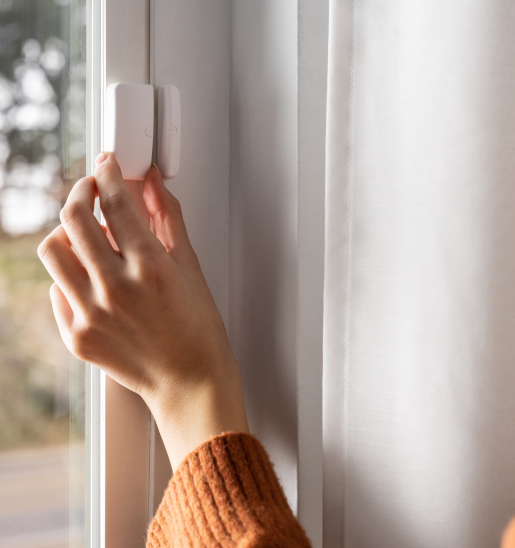 Window Sensor
The window sensor works with the locking mechanism of the window. One part of the sensor is placed on the window and the other on the window frame. When the window is closed, the two halves should connect and make a whole.
When the window opens, the space between the two sensors widens. When the window opening is wider than 1 inch, an alarm is set off in the house. This stops burglars from breaking into the house because the alarm is set off before they have a chance to get inside the house. This type of alarm can be placed on a variety of window types, including antique windows.
Neither the glass breaking detector or the window sensor need to be installed with screws. Often, rather than screws, you can use double-sided tape or an adhesive to install the security features. Here at Cove Security, we offer window alarms that don't need to be installed with screws because the alarms are completely wireless. If you opt for a wired alarm, you will need screws to install the window. This isn't the best option for antique windows since screws could disrupt the integrity of the window.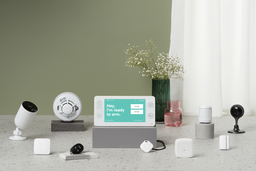 Protection for Any Window: Home Security System with Monitoring
No matter which type of windows you have installed in your home, it is always a good idea to install an indoor security system with professional monitoring. Even homes with secure windows could be at risk.
For example, many homes use french doors as a beautiful way to accent the home. However, french doors are one of the least secure types of doors because of the windows on the door. A burglar can easily break a window and then unlock the door from the inside. Also, since they are on two separate hinges, they can be forced open with enough weight. French doors should be secured with door alarms to make them more secure.
As you can imagine, a combination of good window locks and a professional home security system is your best defense against potential burglary.
In addition to good locks, a siren or alarm is one of the most effective ways to keep thieves from entering your home. According to FBI statistics, in a majority of cases, the sound of of a home security alarm will scare away the burglar before they have a chance to get inside. The sound draws attention to the sneaky perpetrator, causing them to leave the scene quickly. Professional monitoring service will also alert the homeowner of the threat as it is happening.
A home security system with professional monitoring goes a step further and lets you know what's going on, whether you're asleep upstairs, or away at work during hte day.
To fully protect your home, install security cameras, motion sensors, and door and window alarms inside your home. Ensure that you are always watching your home. For the best home security, install a DIY home security system from Cove Security.
---
Ready to get started?
Take this short quiz to build your customized system today!
Takes less than a minute
---