Am I secure?
, Technology and Innovation
Using Your Cove Indoor Camera as a Baby Monitor Camera | 2022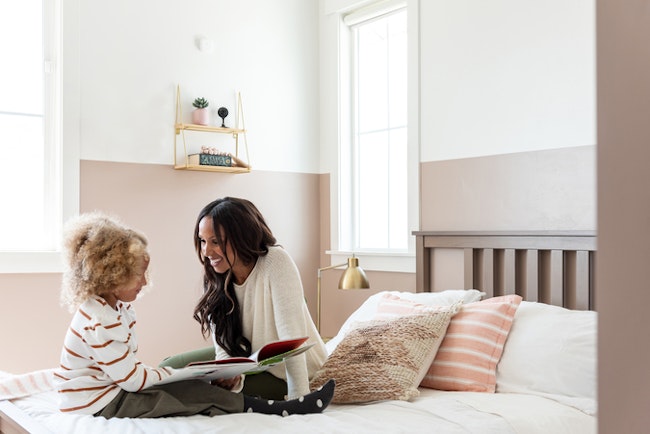 Being a new parent can be overwhelming. You've just been through 9 months of pregnancy, and now, you've got a tiny human depending on you for food, shelter, and hygiene. It's a good thing babies are cute, because their sleep schedules can be incredibly exhausting.
Many parents have turned to baby monitors to help them keep an eye on their children while they sleep (and maybe catch up on a little sleep themselves). The problem is, most baby monitor cameras are $99-$500. But why spend so much money if you don't need to?
The Cove Indoor Camera
If you have a baby and you're already planning on purchasing a Cove home security system (or maybe you already have one!), we can help you cut down on baby monitor costs! Did you know that your Cove indoor camera can double as a baby monitor? It's true. And with Cove's discount, you can choose to get a free camera with your home security system when you order it. Free indoor camera = free baby monitor camera!
Why would you purchase an extra device when you've already got something that will do the job? Not only do you get all of the functionality of a baby monitor with your Cove indoor camera, you also get the functionality of a home security camera, meaning you can get automatic recordings of unusual movement in your baby's room in the case of a home invasion.
How to Set Up Your Indoor Camera as a Baby Monitor
While most of your Cove equipment is set up from the Touch Screen Panel, to set up your indoor camera, you'll need the Cove app. You can download the app from the App Store or Google Play Store.
Once the app is downloaded, you'll need to plug your indoor camera into the wall near your baby's crib. You'll want to set up the app from here to ensure that the Wi-Fi connection is strong. Once your camera is plugged in, it should say "Waiting to connect."
Open your Cove app and tap the camera icon in the bottom right corner of the screen. Once you are there, click on the little (+) icon to add a new camera. This will prompt you to choose the kind of camera you're adding. Make sure to tap the "Cove Indoor Camera" option. Follow the in-app instructions to continue adding your cameras, or visit our knowledge base article for more information on setting up your camera.
Once your camera is set up and paired with your Cove app, you can turn on the baby monitor features through "Smart Detection Settings" in the app. From here, you can also adjust motion detection and sensitivity for your camera, so you only get the alerts that relate to your baby's needs.
Talking to Your Baby Through Your Camera
Babies know their parents' voices, having become familiar with them over the course of the pregnancy. Because of this, when a baby cries during the night, often all he needs is the reassurance of a parent's voice. With our indoor camera's 2-way communication feature, you can often calm your baby without having to stand up.
If you've got your baby monitor camera positioned near your child's crib, you can check in on him whenever you need to. If he starts to cry, you'll receive an automatic alert on your phone. To calm your baby, you might consider talking to him or singing to him through the 2-way communication feature between your phone and the camera.
From Baby Monitor to Nanny Cam
You can use your indoor camera as more than just a baby monitor camera. Every new parent needs an occasional night off, and leaving your baby behind with a babysitter for the first time can be stressful. If you're worried about leaving your baby with someone while you go out for the night, just move the indoor camera into the main areas of the home where the babysitter will be interacting with your baby. This way, you can check in on your baby no matter where you are. And, you can keep an eye on your babysitter as well.
Other Child-Friendly Cove Features
As your baby grows, you'll appreciate several of Cove's other security child-friendly features. Our door sensors are especially helpful for keeping toddlers and preschoolers from getting away while you're cooking dinner. If your toddler starts dashing for the door, you'll be able to catch him before he gets too far when you're notified of an opening door.
Cove notifies you of more than just when your toddler makes a break for it. We also text you and call you to confirm or cancel alarms when they're triggered. If your child accidentally triggers a false alarm, you can cancel it right away, avoiding the embarrassment of dealing with the authorities once they arrive at your home.
So if you want a parent-friendly security system, Cove just might be for you.
Ready to get started?
Take this short quiz to build your customized system today!