Security Basics
, Technology and Innovation
, Your Home Environment
2 Way Audio Security Camera | 2022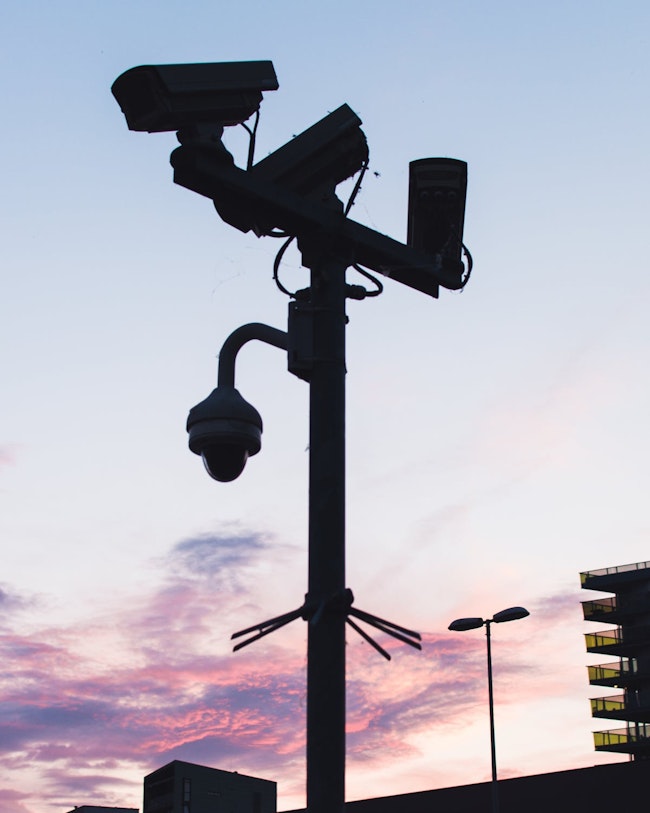 3 Creative Ways to Use a 2 Way Audio Security Camera
Two-way audio is becoming increasingly more popular in the home security world. Home security cameras are being equipped with a built-in speaker to make sure that two-way audio is always an option. Most smart security devices are now compatible with a mobile device and allow for remote viewing, facial recognition, free cloud storage, and free cloud connection, making home security easier and more efficient than ever. To broaden your uses for your home security system, we have found three unique and creative ways that you can use your two-way audio security camera that will make you feel safer and more protected.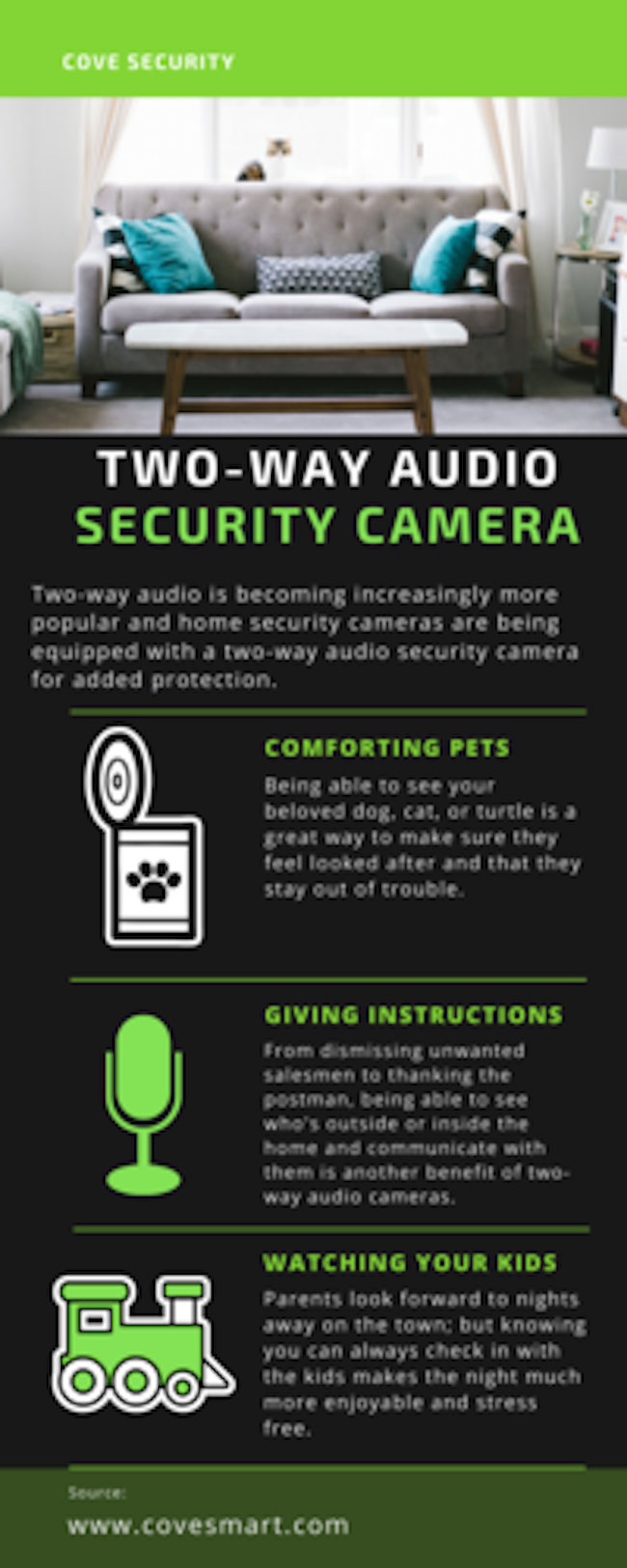 What is 2 Way Audio?
First of all, what is two-way audio, and why do you want it? Two-way audio is a feature that allows you to communicate through your security cameras. It can work with an indoor security camera, outdoor security camera, IP camera, and most other home security cameras. The main requirement for two-way audio is that the camera has to have a wi-fi connection. The wireless security camera will then be able to use the wi-fi to pair with an app on your mobile device. Using the app, you will be able to access a live stream of what the camera sees. At any point, even if the camera uses motion detection, you can access the video footage. Using the same app, you can listen to what is happening on the other side of the camera. If you need to talk to the person on the other side of the camera, you can speak through the two-way speaker.
Two-way audio can make your home more secure. A study done by The University of North Carolina interviewed a large selection of convicted burglars and asked them a variety of questions. One of the questions that were asked was, "What deters you from targeting a specific home?" Although there were a few answers to this question, one of the top answers was "the presence of a home security system." The answer makes a lot of sense when you sit down and think about it. A burglar doesn't want to be caught. In fact, they take a variety of different precautions so that they won't get caught. They will ring the doorbell to make sure no one is home, come to the house at night, and even stalk a house for a few days to ensure that they know when people are gone and how long they will be gone. However, these precautions mean nothing when confronted with a home security system, especially a home security system with motion detection.
When a burglar is confronted with a home security system, the burglar has two options: risk the encounter, or look for a new target. Most smart burglars will look for a new house that doesn't have outdoor security and indoor security since it will be an easier target. When smart burglars hear an alarm go off, they leave the property (rather than waiting for the police to show up). Even better, if the burglar is able to enter the house without triggering a siren alarm, the motion detection on the indoor security camera will still notify your phone that there is movement inside the house. If you look through the camera, you can speak through the two-way voice. Not only will this frighten the burglar, but it will also ensure that their face is caught on camera, making it easier for the police to track down the burglar and prosecute them.
In short, two-way audio is an important feature that is needed in home security cameras, both for indoor and outdoor security. Two-way audio is made possible by having a smart wi-fi camera. Two-way audio can help catch burglars, inform delivery people where to place a package, or comfort your home-alone pet. In the next three sections of this article, we will talk more about three smart and creative ways that you can use your 2-way audio security camera for things other than home security.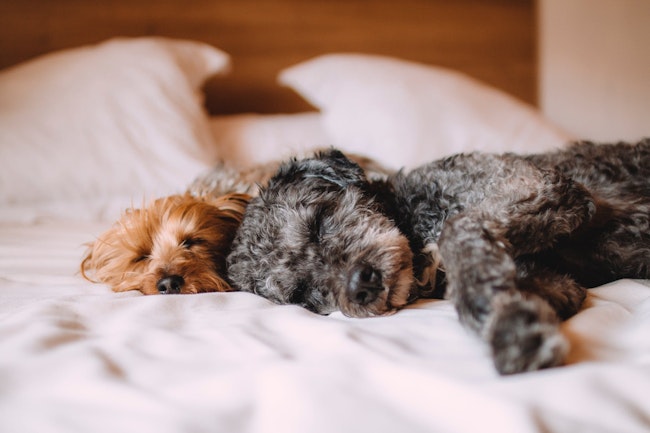 Comforting Lonely Pets
The Washington Post recently posted an article about pets in the United States. According to the article, over 67% of Americans own a pet. That comes out to be 84.6 million households who own a pet, whether that's a cat, dog, or fish. That being said, a majority of those indoor pets are left alone in the house for some period of time during the day while the homeowner is at work, school, or doing errands. Because indoor pets are a part of the family, some indoor pets can experience separation anxiety. Separation anxiety is when an indoor pet becomes anxious when they are left alone. This is where two-way audio comes in handy.
Even if you have to leave your pet alone, your indoor pet doesn't have to feel alone. Using motion detection, your indoor camera will alert you through the app whenever your indoor pet is within 40 feet of your indoor video camera. Using a wide-angle lens with the video recording, you will be able to see more of the room at once and know exactly where your pet is at all hours of the day. Place the camera in the best viewing angle in the room to allow you to watch over your pet better and more effectively. Then, use the app on your phone to talk to your indoor pet. You can watch the video footage live as your indoor pet perks up when he or she hears your voice. You can comfort them, have them respond to tricks, and check up on how they're doing while you're away.
Two-way audio works great with night vision as well. When your pet is left alone at night, they can become frightened and more mischievous. Using night vision on your security camera with audio ensures that your pet always thinks that you're in the house with them. They won't feel as lonely or nervous because they will feel comforted that you're there with them. With night vision, you can watch your pet at night. If you're using wireless security, you also don't have to worry about your pet chewing at wires while you're away from the house, ensuring that your connection won't be disrupted. Equipped with a rechargeable battery, you will always have a clear video of your pet.
Two-way audio mixed with clear HD video will allow you to keep an eye on your pet. This can prevent your pet from engaging in mischievous behavior because your indoor pet will know that you're watching over them. A security camera with audio helps you to stay close to your pet, even when you have to step away from them.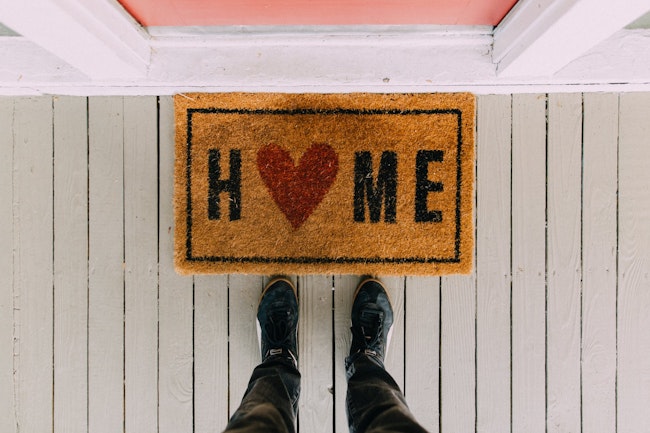 Give Instructions at Your Front Door
Every person with a front door knows the stress of answering the door when they don't know who's behind the door. It could be a friend, a salesman, a pesky neighbor, or a complete stranger. No matter who it is, the not-knowing can be stressful. This is where two-way audio comes in handy at your front door. Like we mentioned earlier, not only indoor cameras come with two-way audio. You can most likely find a doorbell camera or outdoor camera that also has two-way audio. As long as the device is weatherproof, the camera should work great for outdoor protection. Outdoor security is important because your protection starts at the door. Having two-way audio at your outside door can help prevent burglars from targeting your home.
Best of all, two-way audio allows you to talk to strangers at your outside door before you ever have to talk in person. Using outdoor security, you will be able to keep an eye on the person at the door without them every seeing who you are. This can help to increase your confidence and make it easier to understand what the person wants as they stand on your outdoor porch. If you're not sure of the person's intentions, you can tell them to leave and warn them that you will call the police if they don't. For this entire interaction, you don't even have to be in the house. You can be at work, at the library, or at the store, and you will still have full control over your outdoor security.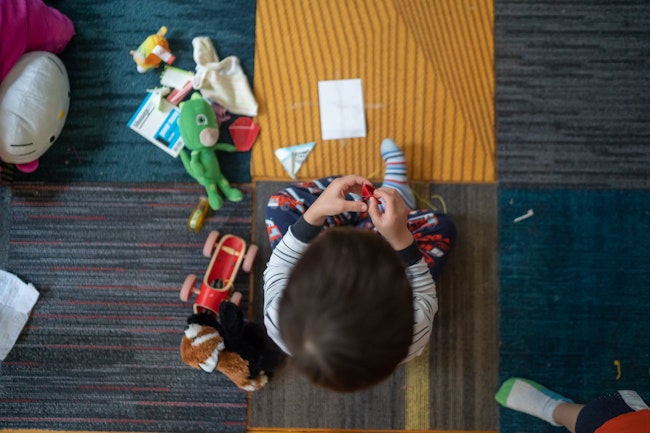 Babysit Your Kids
If you have a babysitter who comes over regularly to watch your kids, it's likely that you've thought about getting a nanny cam to watch the babysitter. Rather than using a nanny cam, you can use your indoor camera with two-way voice to watch over the sitter. If the sitter ever has any questions, they can contact you through the camera and ask your questions. You will be able to access the camera footage at any time as well, ensuring that you are always protecting your children.
One reason why using an indoor camera with audio instead of a regular nanny cam is because the indoor camera will give you overall better image quality. With an indoor camera, you will be getting a camera with a wide field of view with high-definition video camera footage. With infrared night vision and wireless security, you will always know what's happening at your home.
Two-way audio cameras are one of the best devices that you can add to your home security. They offer better protection, full-coverage security, and they allow you to be constantly aware of what is going on in your home. For more information on how you can get a home security system with a two-way audio camera, contact Cove Security today.
Ready to get started?
Take this short quiz to build your customized system today!