Security Cameras
, Security Basics
, Technology and Innovation
, Your Home Environment
3 Smart Ways to Use a Two-Way Audio Security Camera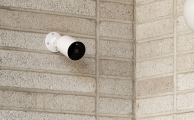 Two-way audio is becoming increasingly popular in the home security world. Rather than simply show you someone within the camera view, a two-way audio camera lets you communicate with them. This has many applications that can take your home security to a whole new level.
Two-way audio can work with an indoor security camera, outdoor security camera, IP camera, and most other home security cameras, as long as they use a wi-fi connection. The camera uses the wi-fi to pair with an app on your mobile device. Most smart security devices are now compatible with a mobile device and allow for remote viewing, facial recognition, free cloud storage, and free cloud connection, making home security easier and more efficient than ever.
To make the most of these useful devices, here are three smart ways that you can use your two-way audio security camera that will make you feel safer and more protected.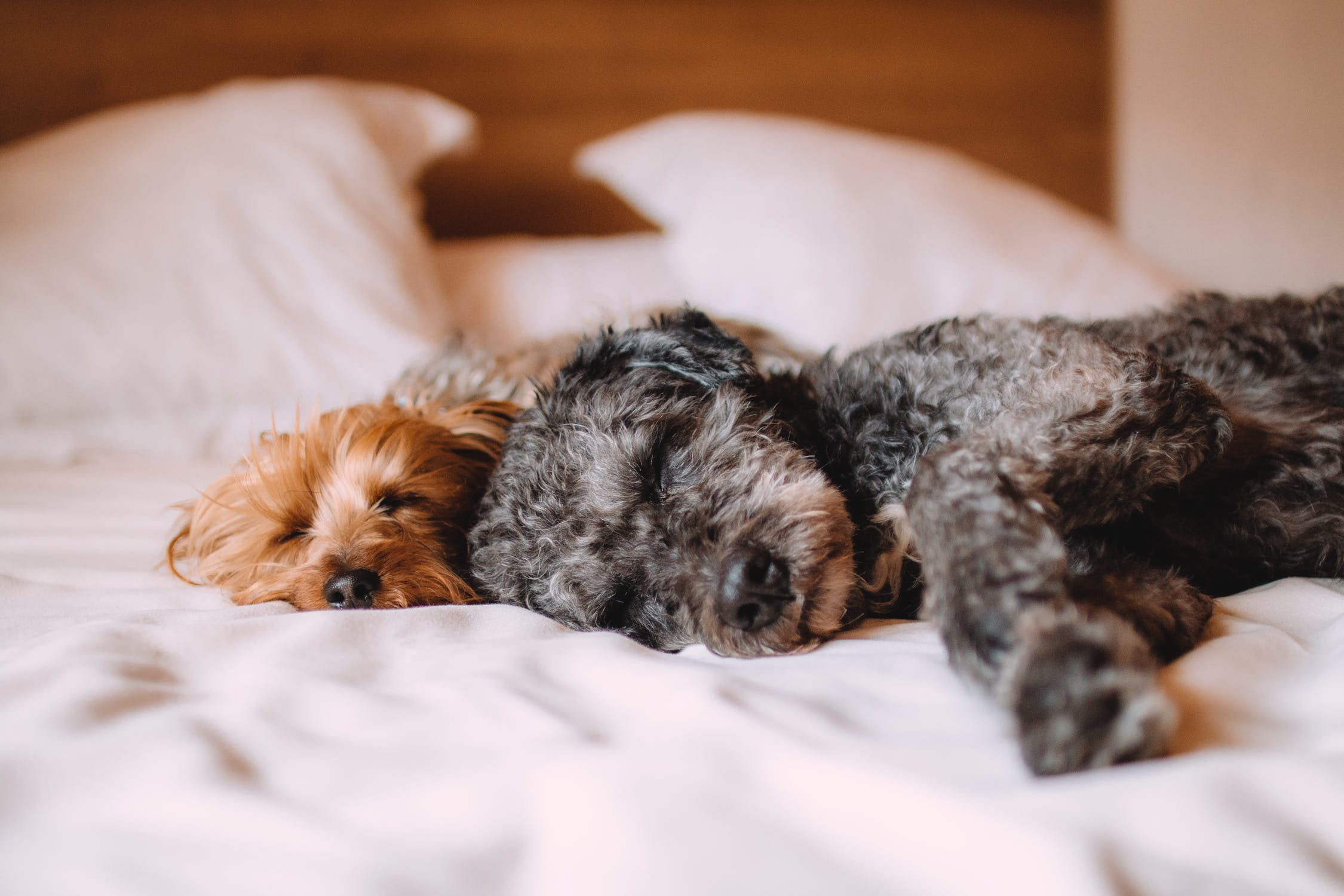 Comfort Lonely Pets
Americans sure love their pets. About 65% of U.S. residents own a pet, and 95% of them consider their pet a member of the family. But during the day, while may pet owners are at work, school, or running errands, their pets are left home alone. Some indoor pets can experience separation anxiety. This is where two-way audio comes in handy.
Even if you have to leave your pet alone, your indoor pet doesn't have to feel alone. Using motion detection, your indoor camera will alert you through the app whenever your indoor pet is within 40 feet of your indoor video camera. Using a wide-angle lens with the video recording, you will be able to see more of the room at once and know exactly where your pet is at all hours of the day.
Place the camera in the best viewing angle in the room to allow you to watch over your pet better and more effectively. Then, use the app on your phone to talk to your indoor pet. You can watch the video footage live as your indoor pet perks up when he or she hears your voice. You can comfort them, have them respond to tricks, and check up on how they're doing while you're away.
Two-way audio works great with night vision as well. When your pet is left alone at night, they can become frightened and more mischievous. Using night vision on your security camera with audio ensures that your pet always thinks that you're in the house with them. They won't feel as lonely or nervous because they will feel comforted that you're there with them.
If you're using wireless security, you also don't have to worry about your pet chewing at wires while you're away from the house, ensuring that your connection won't be disrupted. Equipped with a rechargeable battery, you will always have a clear video of your pet.
Two-way audio mixed with clear HD video will allow you to keep an eye on your pet. This can prevent your pet from engaging in mischievous behavior because your indoor pet will know that you're watching over them. A security camera with audio helps you to stay close to your pet, even when you have to step away from them.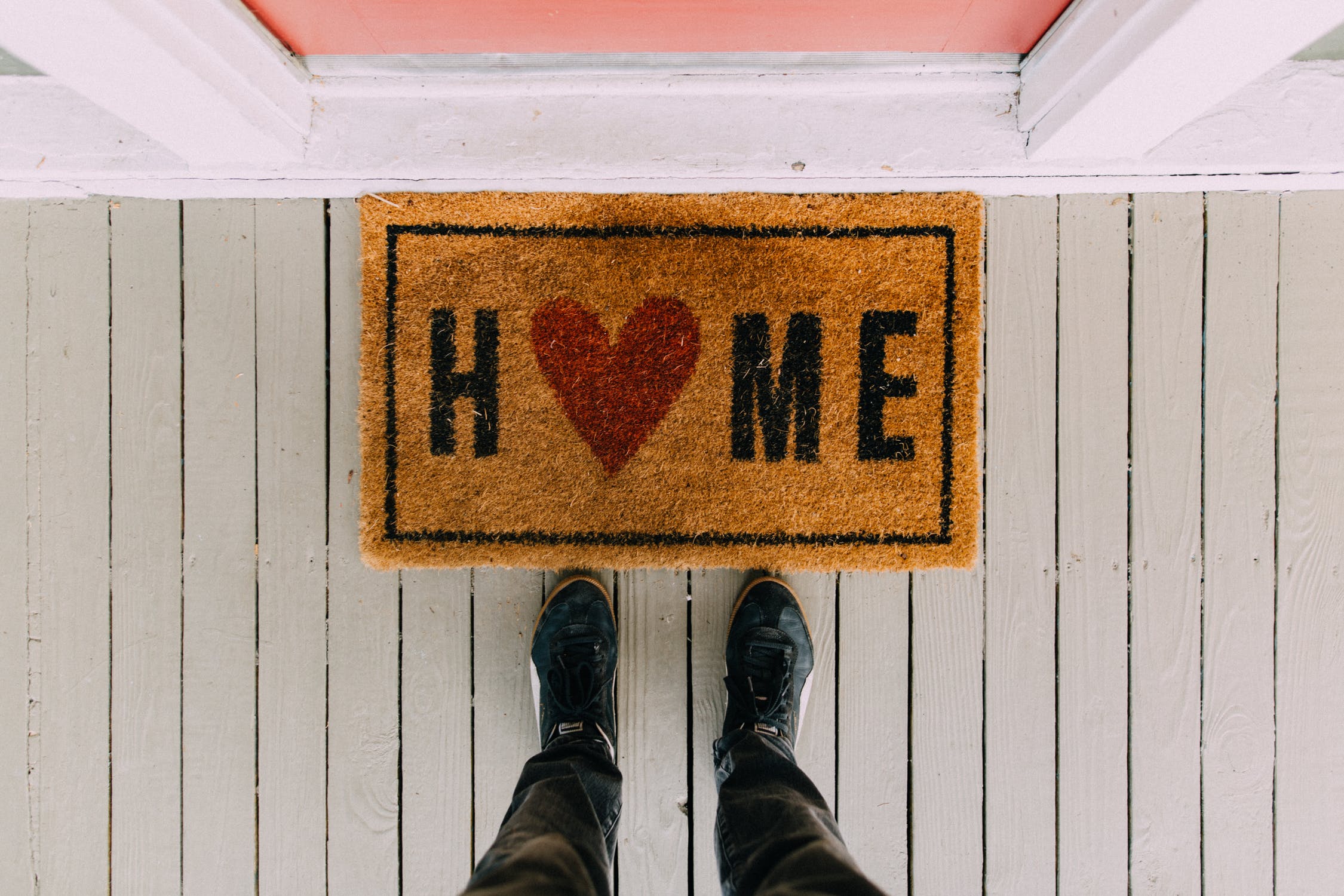 Give Instructions at Your Front Door
Our bodies tend to tense up when there is a knock at the door. Who could be on the other side? It could be a friend, a salesman, a pesky neighbor, or a complete stranger. No matter who it is, the not-knowing can be stressful. This is where two-way audio comes in handy at your front door.
A doorbell camera with two-way audio (as long as the device is weatherproof) is great for home protection. Really, protection starts at the door. Having two-way audio at your outside door can help prevent burglars from targeting your home.
Ideally, when someone with alterior motives approaches your home and notices a camera, they will move on and not attempt to gain access to your home. But if they don't notice the camera or figure they can get around them, a two-way audio camera makes your presense known.
When they hear your voice, they may either run off or turn their head and you can get a clear view of their face. All the while, they can't see you. If you're not sure of the person's intentions, you can tell them to leave and warn them that you will call the police if they don't.
Best of all, for this entire interaction, you don't even have to be in the house. You can be at work, at the library, or at the store, and you will still have full control over your outdoor security.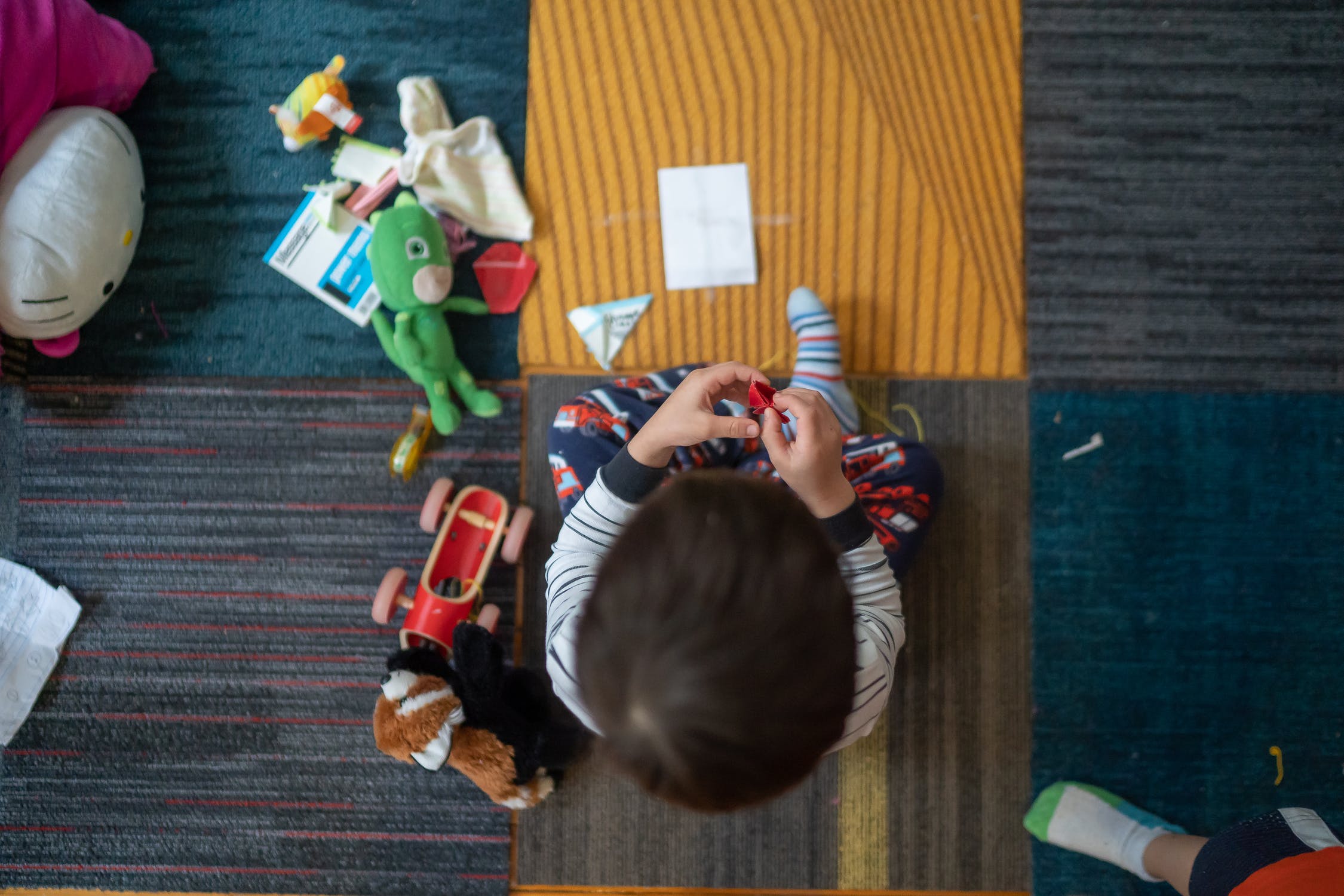 Watch Over Your Kids
When your kids are home alone, you can keep watch over them while you're away, plus they have an easy way to communicate with you.
If you have a babysitter, it's likely that you've thought about getting a nanny cam to watch the babysitter. Rather than using a nanny cam, you can use your indoor camera with two-way voice to watch over the sitter.
The indoor camera will give you overall better image quality, plus a wide field of view. With infrared night vision and wireless security, you will always know what's happening at your home. Plus, if the sitter ever has any questions, they can contact you through the camera. You will be able to access the camera footage at any time as well, ensuring that you are always protecting your children.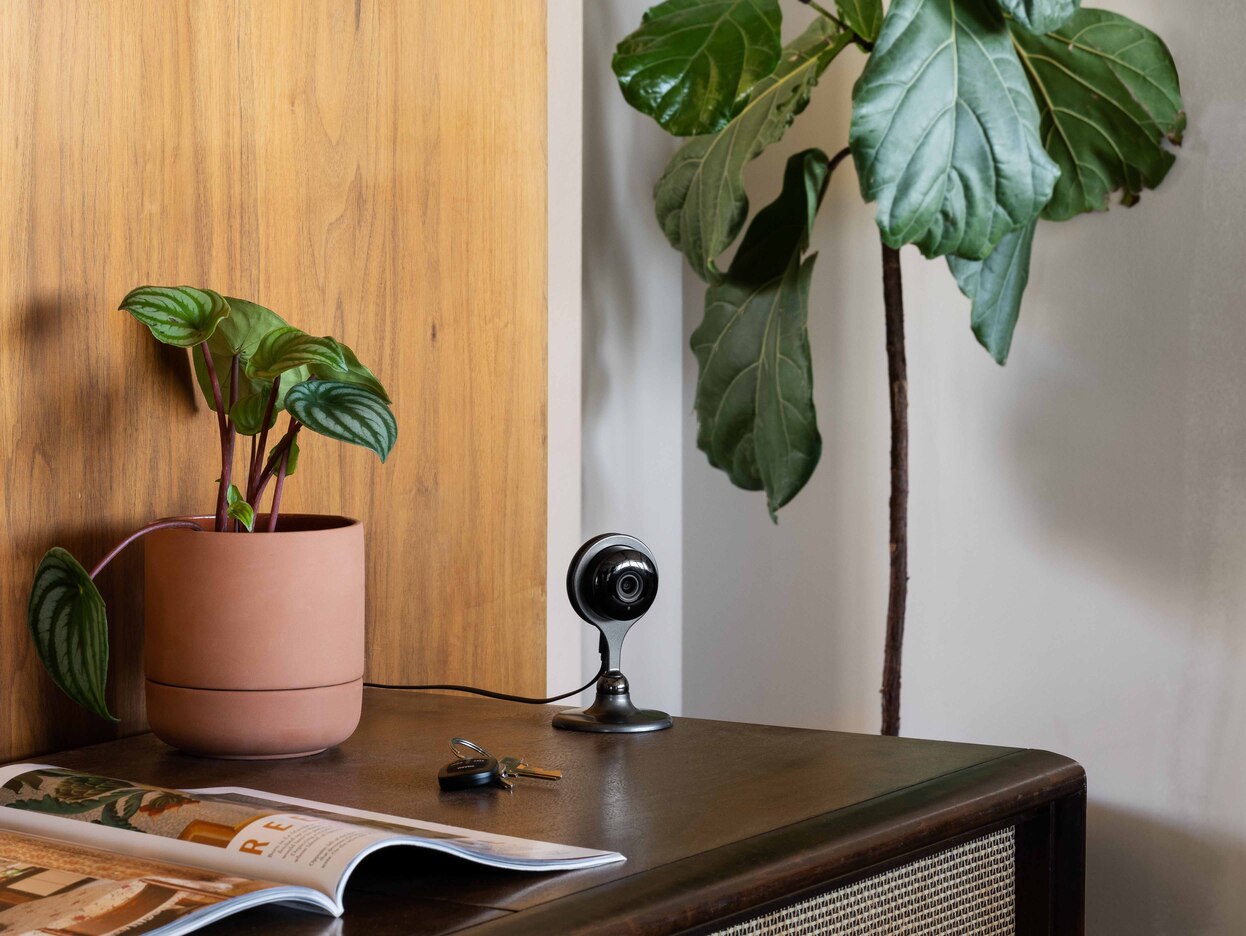 Two-Way Audio Security Camera Checklist
There are lots of ways you can use a two-way audio security camera to improve security in your home. But what should you look for when you're actually shopping for a camera? We came up with a checklist of typical features to look out for. That way, you're more informed and can determine what you need and prefer in a two-way audio camera.
Two-Way Audio Quality. One of the most important things to consider when looking for a two-way audio security camera is the audio quality. Will you be able to hear the person at the door, your child, or your pet clearly? And will they be able to hear you? Check each product's reviews, or if you can't find info on the camera you're looking at, most companies offer to let you return them if you aren't happy with them. Be sure to test the audio quality of the two-way communication as soon as you get the camera. How's the volume? Can you hear each other clearly?

Clear Night Vision. Criminals know that breaking into your home is best accomplished when they can't be seen. When it's dark outside, they think they can hide better. Not the case with a security camera with clear night vision. When shopping for a two-way audio security camera, check specifications and reviews of its night vision. Can you see a person's face and movements fairly clearly? Be sure to choose one that helps you see possible intrudors. So if someone does come into view, it'll be recorded. Plus, with two-way audio, you can tell them to buzz off because the police are coming.

Recording of Motion. The main function of a security camera is to detect motion. But is that all it does? You'll definitely want a camera that also records motion. These days, the latest security cameras are good at detecting human movement and are made to only record human movement. That way, if there is a disturbance, you won't have to watch hours of footage just to find the few seconds or minutes of a thief trying to get in your home. Even better, pairing your security cameras with a professional monitoring service like Cove means when motion is detected, you are alerted. And if you don't tell us it's a false alarm, we take care of calling authorities so you are protected no matter where you are.

Weatherproof. Obviously, if two-way audio security camera is going to be outside, you want it to stand up to the elements. So if you're in the market for a doorbell camera or outside security camera, double check that it's marked weatherproof and can handle rain, sun, wind, and snow. The last thing you want is to install a security camera or doorbell, only to have it fail when it gets wet.

Easy DIY Installation. One important feature many overlook when shopping for a two-way audio security camera is installation requirements. Will you need to drill holes into your home in order to install the camera properly? Do you need to hardwire it in? Be sure you know what you're getting into. Because when the package comes, and it seems too hard to install, you may let it sit unused until you can find someone to do it for you (which is fine, it just takes extra steps). Installing Cove's indoor camera couldn't be easier. Simply plug it in and set it on a flat surface, like a bookshelf or side table.
Two-way audio cameras are one of the best devices that you can add to your home security. They offer better protection, full-coverage security, and they allow you to be constantly aware of what is going on in your home. For more information on how you can get a home security system with a two-way audio camera, contact Cove Security today.
---
Ready to get started?
Take this short quiz to build your customized system today!
Takes less than a minute
---