What is a Security System Key Fob and How Does it Work?
Today, we live in a world of automation. From setting up autopay for utilities bills to asking Alexa to set a timer for 20 minutes or getting coffee from the coffee maker before running out the door — all of it not only adds convenience, but helps us become more effective in our day-to-day activities.
As such, automation also plays a role in home security systems. Now, security devices can all be synced together and controlled on a main panel in the home, on an app, and even on your keychain. The security system key fob is the latest device that can help you regularly control your security system.
Below we discuss what a security system key fob is, how it works and why a key fob system can play a vital role in your home security system.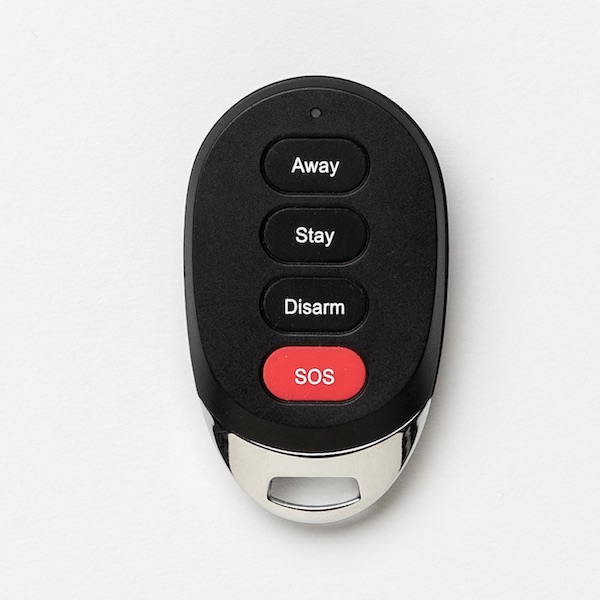 What is a Security System Key Fob?
Gone are the days of rushing into your home to disable your alarm before it sets off, or worse, alerting authorities when there is no security threat. With a security system key fob, you can simply arm and disarm your home security system with a push of a button. And the Cove key remote comes with an emergency panic button that will alert local authorities when activated, even when your security panel is disarmed.
How Do Security System Key Fobs Work?
The Cove key remote comes with four buttons/alarm modes: Away, Stay, Disarm and SOS. Let's say you're entering into your home that is armed. When you open your door, simply press the disarm button and it will send a signal to your system, which will disarm your security alarm automatically, no extra steps or passcodes. Just be sure you are no more than 100 yards away from your home security panel for it to disarm and/or arm. In short, a key fob works the same way your car remote works when locking and unlocking your vehicle.
You can place the Cove key remote on your keychain or somewhere accessible to you. However, make sure you do not leave your security system key fob out in the open where burglars could discover it and disarm your security system.
Also, this device is not waterproof, so make sure it does not get wet.
How Do You Set Up a Security System Key Fob?
The Cove key remote is simple to set up since it works wirelessly. All you need to do is add the key remote to your alarm system. Go to your home security panel and add the new remote by clicking settings – sensors – remotes – add new remote. From there you'll press and hold any button on your Cove key remote to add it to your system. It's here that you'll also give the remote a name. If you have more than one Cove key remote, you'll need to add it as well.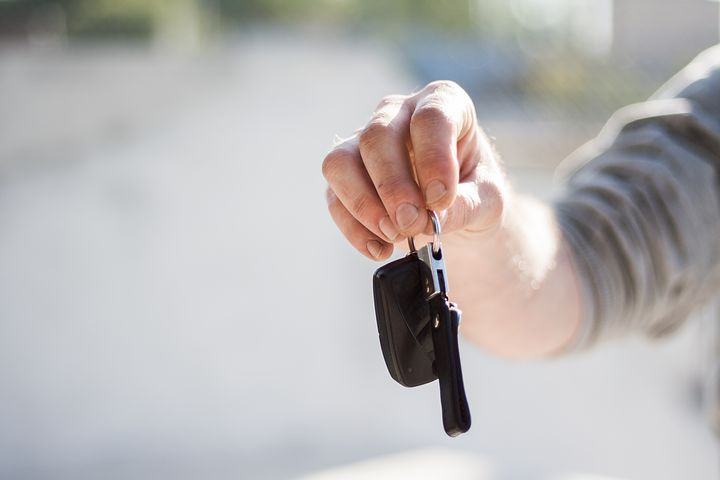 Benefits of Security System Key Fob
In addition to automation, what are some benefits of adding a security system key fob to your home security system? First, they are a great tool to have when an emergency arises and you need immediate assistance. As we mentioned earlier, the built in panic button on the key fob connects you to local authorities, even when your security panel is disarmed. This simple addition can give you and your family the added protection you need.
In addition, you no longer have to deal with passcodes and the other inconveniences that come with older security systems. You can give additional key fobs to family members, friends and trusted neighbors to arm or disarm your home if they are watching your home, watering your plants, feeding your dog or gathering your mail while you're away.
Another convenience? You can have your key fob on your nightstand and arm your system as you're going to bed, instead of getting up and walking over to your home security panel.
Furthermore, Cove key remotes are easy to set up, come with 5+ years of battery life and have a lifetime warranty option available.
Security System Key Fob Maintenance Tips
Like your other home security devices, it's important to properly take care of them. Below are a few maintenance tips concerning your key fob.
-Make sure your key fob is functioning properly and that the signals reach your home security panel. Look on your panel for warning or other error messages.
-Keep track of how many key fobs you have and who you've lent the key fobs to. Again, this is why naming each key fob in your home security panel is important, so you can remember who has what key fob. If you don't keep tabs on your fobs, you run the risk of compromising your overall home security system.
-Within your home, key fobs should be kept in a safe spot and not out in the open for intruders to see and then use to disarm your place.
-Take note of when you install batteries in the device and set a reminder when they need to be replaced.
-Read the owner's manual to better understand your security key fobs and how to best maintain them. If you think your key fob is malfunctioning, call the manufacturer or an alarm technician to come take a look.
With a security system key fob, you'll bring an added layer of convenience to your home security system.
Looking to upgrade your home security system? At Cove, we believe that safety, security and peace of mind are priceless and want to help you get it. That's why we've been working hard to develop world-class security and life safety solutions for our customers. Click here to learn more and see how we can customize a home security system that's just right for you and your family.
Ready to get started?
Take this short quiz to build your customized system today!