DIY Home Security
, Alarm Systems
, Security Cameras
3 Ways an Extra Alarm Panel Might Come in Handy
Most home security systems are made up of a few main components: a hub, an alarm panel or keypad, and the sensors, cameras, and remotes that work together to keep your home secure.
An alarm panel allows you to control your security system from one location. Cove's first-generation alarm panel only incorporated one alarm panel per security system, which meant that the alarm panel was usually placed in a central location. However, with the launch of our second-generation equipment, our customers will now have the ability to incorporate up to four alarm panels per security system.
Multiple alarm panels provide additional flexibility and security, and they make it easy to access your security system from locations where you might not be able to quickly get to your phone. They're also perfect for multiple-story and multiple-occupant homes.
This article will discuss a few of the most important ways an extra alarm panel might come in handy around your home.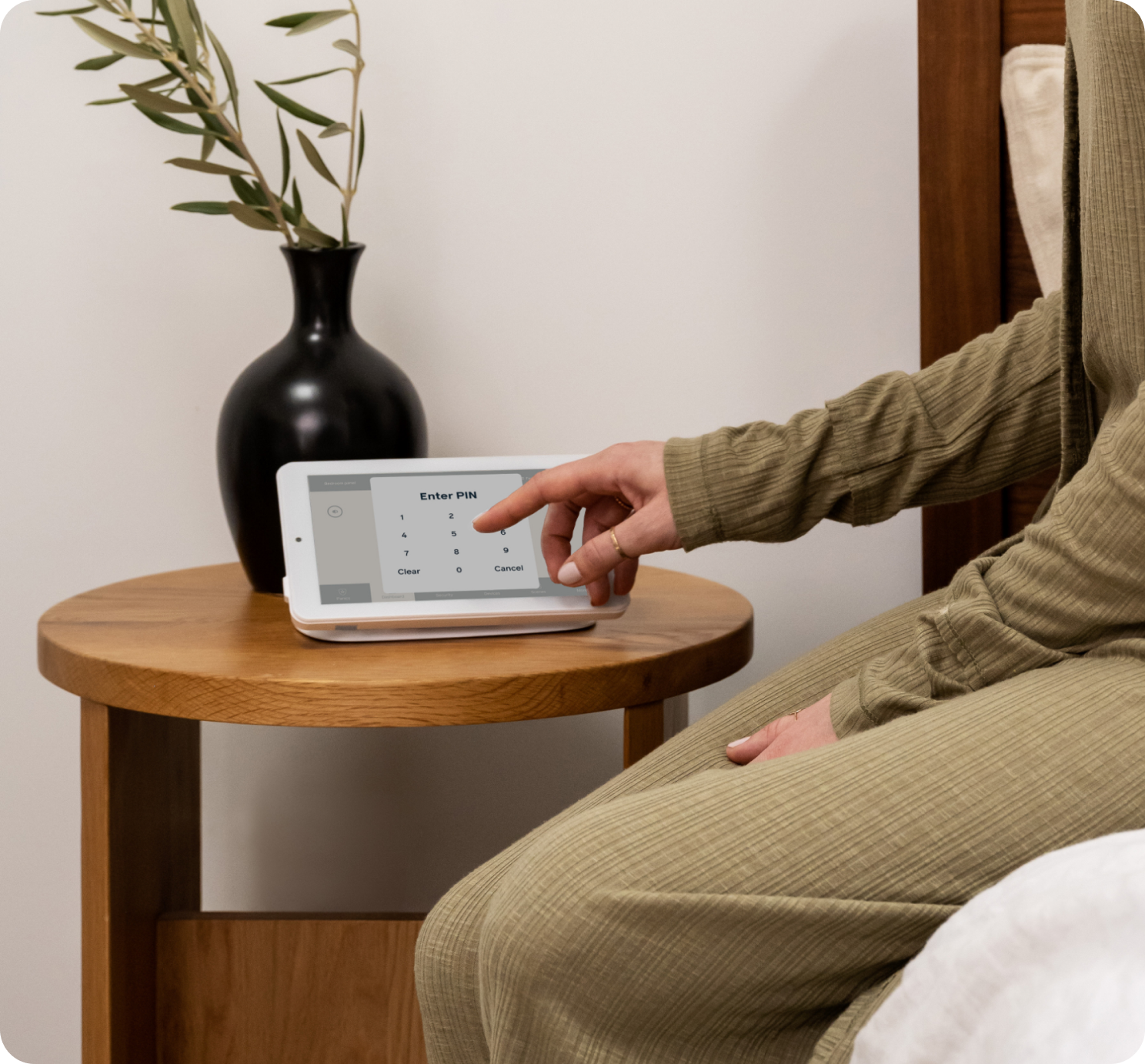 1. Easily arm and disarm your system from your bedroom at night.
Perhaps the most intuitive place to keep an extra alarm panel is by your bedside. One of the most common reasons people purchase a security system is to give them peace of mind at night. Placing an alarm panel by your bed means that you'll have easy access to your security system throughout the night. Having a panel here will allow you to trigger a panel alarm, arm your system in "Night" mode before you go to bed for the night, and check your system status.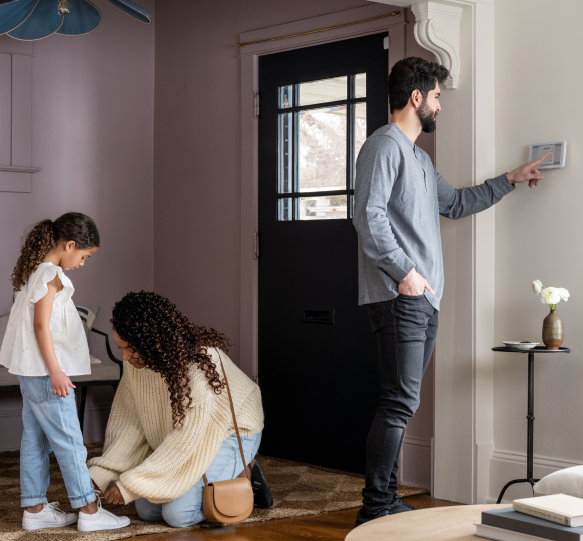 2. Keep one by each external door.
Most security systems include a delay of about 30 seconds when a door is opened before triggering, to allow you appropriate time to disarm your system if needed. However, if you live in a larger home, 30 seconds isn't always quite long enough to get to your alarm panel and disarm it. This is why we recommend keeping an alarm panel by any exterior doors you use frequently. This gives you the ability to quickly disarm your security system as soon as you walk through the front door.
Don't worry, placing an alarm panel near your doors won't make it easier for intruders to sneak in and smash your panel. Even if they manage to smash the panel, it won't make a difference in the overall security of your home, because all of the panels are connected to a central hub, which is what keeps all of your other equipment connected to the monitoring team.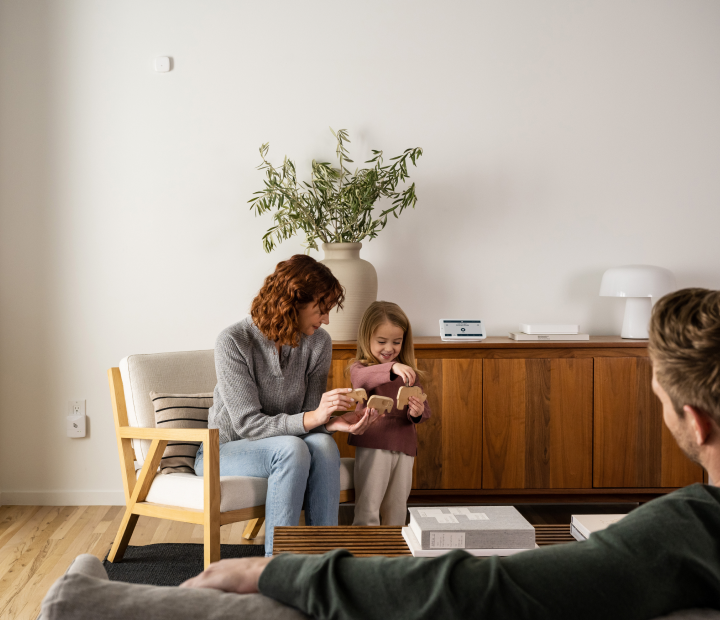 3. Give kids the ability to arm and disarm the system.
An extra alarm panel provides a great opportunity to teach your children how your security system works. Place one in an easily accessible location for your children, and provide them with their own user code so they can disarm the system when needed.
Our alarm panels provide the capability to lock certain screens so your children would be unable to access system settings or create custom rules. Instead, you could give them access only to the arming and disarming menu on one panel, while leaving the other panel fully enabled for your own use.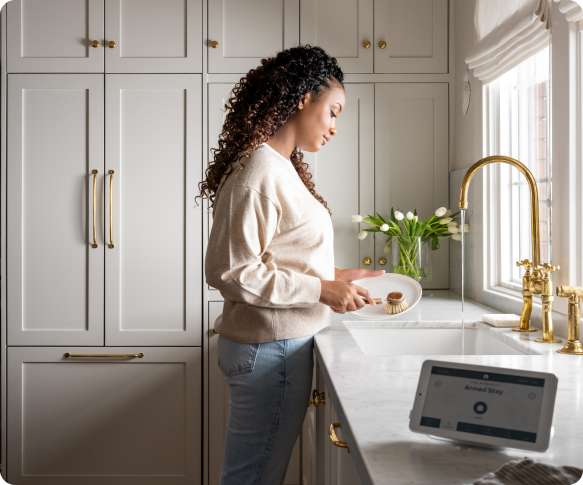 How Does Cove's New Alarm Panel Work?
Cove's alarm panel incorporates a user-friendly interface with arming and disarming capabilities, sensor updates, system notifications, the ability to add or remove users, and an advanced function called "Scenes" that allows you to create custom schedules and rules for your system.
The interface is the same between the new Cove Connect app and the alarm panel, making it easy to switch back and forth between the two.
If you are hoping to add an alarm panel to your existing Cove home security system, please reach out to our customer service team at 855.268.3669. If you would like to build a brand-new system with multiple alarm panels, please take our quiz.
---
Ready to get started?
Take this short quiz to build your customized system today!
Takes less than a minute
---