Home Safety
, Am I Secure?
Precious Metals, Gems, and Jewelry: What to Look For In a Jewelry Safe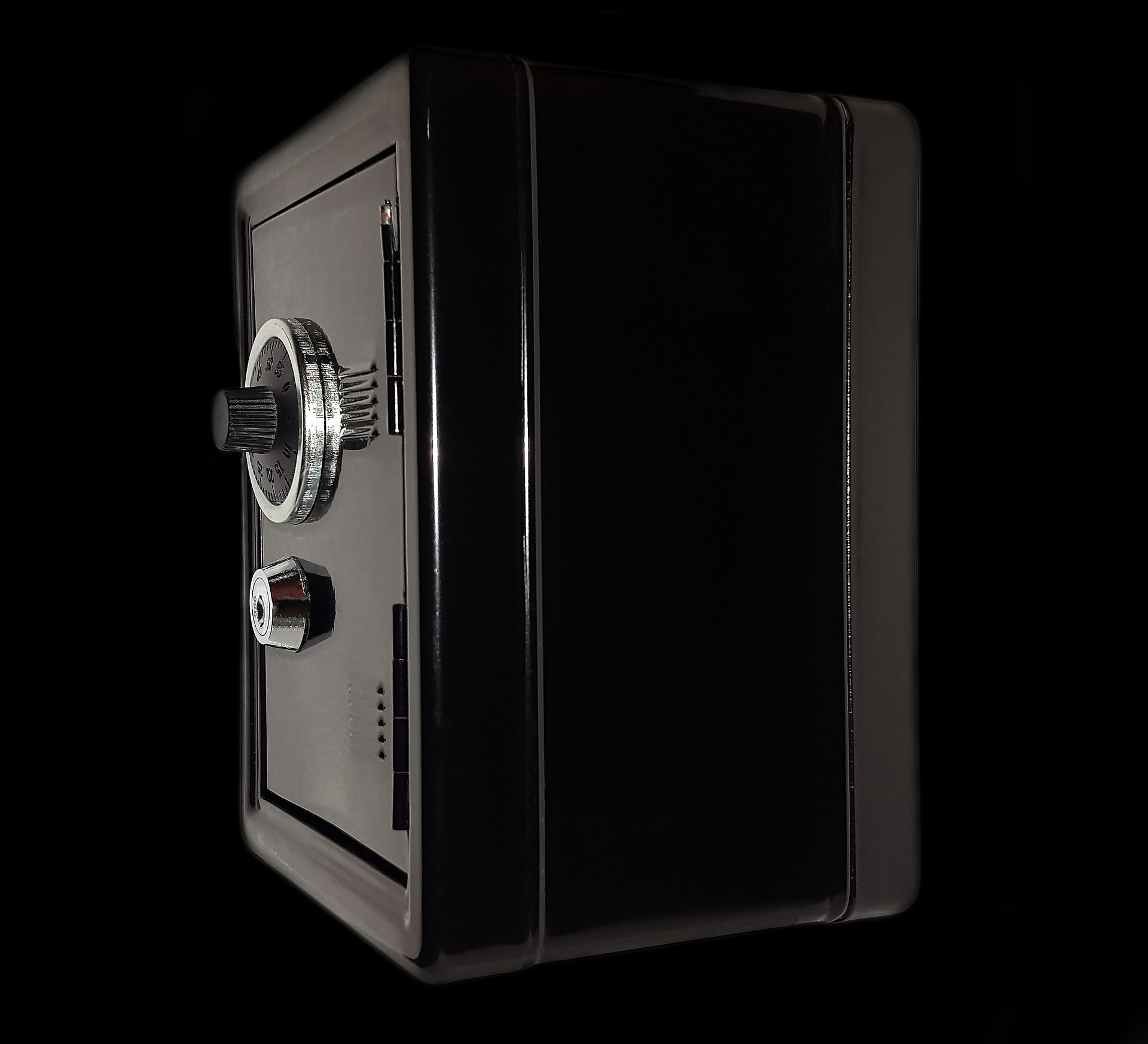 Some of the most beautiful and long-lasting possessions one can own is a set of jewelry, watches, coins, or even gemstones. Whether you wear your jewelry just for special occasions or on a regular basis, you will need a reliable place to store them when not in use. More importantly, besides cash and electronics, jewelry is the most-often stolen item during home invasions and break-ins. For proper protection of your belongings, nothing is more impervious to theft than a reliable safe.
While crime (and more notably burglaries) in most states in America has dropped in the past ten years, the value stolen in those burglaries has only decreased slightly. This is because burglars are targeting currency, high-value items, and even consumable goods like alcohol, often scoping their targets ahead of time before striking. As you can see on one graph in the article linked above, jewelry stolen is ranked only below currency in stolen items, and the chances of getting your belongings back is very remote: only around 5% of cases are resolved. This should not downplay the importance of contacting police when you experience burglary, as burglars often target multiple homes in any given area and can be captured if police know to spend more time patrolling a certain area. But when it comes to securing your belongings, it is best to rely on the security you purchase yourself.
The average amount of time an intruder spends in a home is about seven minutes. In that amount of time, will they be able to find your jewelry and steal it? Not if you stop them in their tracks. What kind of safe should you be looking to buy and what kind of features should it include? To answer this, let us first cover the basic designs of safes.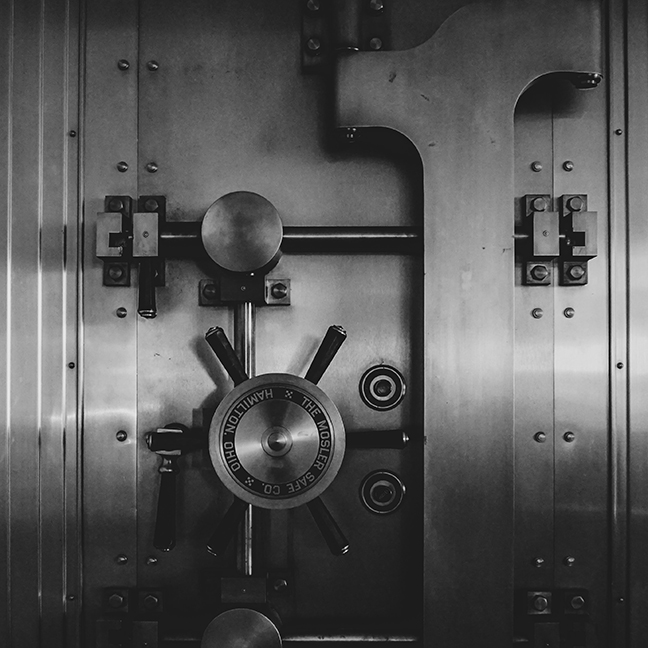 Types of Jewelry Safes
While the purpose behind every home safe is the same, safes have many different designs and specifications. Some are built to be small and concealed, some can be installed into the structure of your home, and others are large enough to be bolted down to the floor to prevent theft of the entire safe!
Secure safes come with a great assortment of lock types, from a combination lock, a key lock, a digital lock with an electronic keypad, or a biometric lock that opens with your fingerprint. Which safe is best and which features they include depends on both the amount of valuables you have to store and how much protection you can afford. While price is not a strict predictor of guaranteed protection, think of your jewelry safe as an investment as valuable as your jewelry itself. After all, if your jewelry is stolen due to a cheap or faulty safe, you have lost more than just the price of that cheap safe.
Wall Safes
If you have ever seen a spy movie, you have no doubt seen the hidden safe concealed behind the painting or hidden behind a bookcase. Safes in the movies always seem super expensive and sophisticated, and while those kinds of safes are certainly available, you would be surprised at how affordable safes can be. Installing these types of safes is as easy as finding space between the studs of your home and using the two edges to secure the metal edges of the safe. Typically made of hardened steel and screwed into the studs, this type of safe is extremely difficult for burglars to remove.
The amount of space you will have to store your valuables and jewelry depends on the depth of the safe. Safes typically come standard with a number of shelves you can install, although you may need to purchase fabric lining to keep your fine jewelry and collectables free of scratches and scuff marks. The real beauty of these safes is their ability to be placed anywhere in your home. Closets are a great option for concealment. Keep in mind that burglars have a habit of targeting bedrooms and home offices, so when considering locations for installation (including the popular "safe-behind-the-painting" trick), make sure someone unfamiliar with your home would miss it entirely.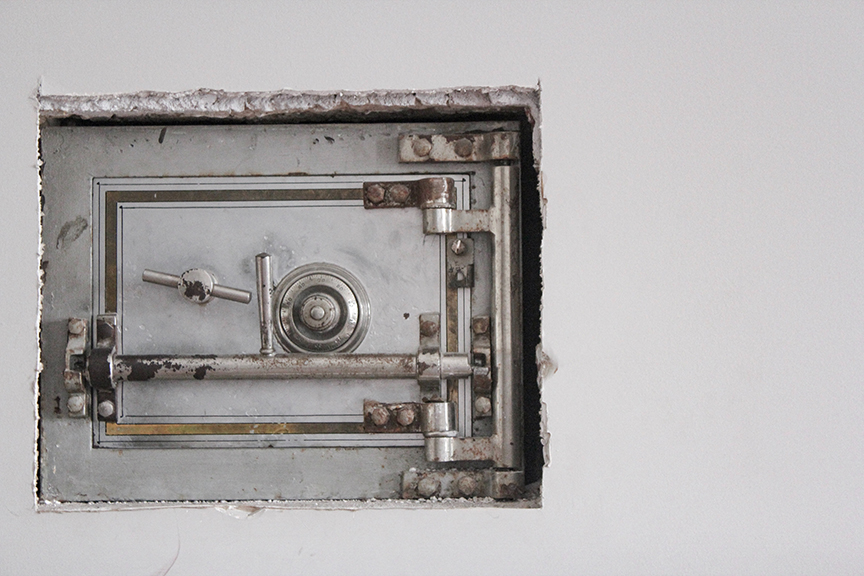 Floor Safes
In the same way, floor safes are installed directly into the floor of your home, creating the perfect place to hide valuables. These safes can be installed in an older home, but they are stronger when incorporated into the construction (more specifically the concrete) of a new home. The only real limiting factor to floor safes is the depth of the floor to the ceiling below, if installed on a higher floor, or the depth of the concrete beneath the installation. They can also be a bit tricky for storing and removing items on a regular basis; floor safe doors must have sufficient space to open, making them more difficult to cover and quickly access.
If you have jewelry or heirlooms that need safeguarding for long periods of time, a floor safe is a great option, especially if it is built into a lower portion of your home, such as a cool and dry basement. Most come with a carpeted floor for greater protection. Be aware, however, that few safes are waterproof. If flooding occurs, floor safes and their contents are susceptible to damage.
Lockboxes
Small safes, or lockboxes, are perhaps the most common form of home safe. Easily hidden in closets, beneath beds, or even hidden in cabinet drawers, lockboxes and small safes are a great option for keeping a gun, jewelry, and other valuables from being taken by thieves. If you own a small collection of jewelry, this is a highly accessible way to store them between wears. Small safes also protect your belongings with basic fire and water-resistance.
The greatest downside to lockboxes is their portability. If a burglar stumbles upon one that is not connected to the floor or cabinet in some way, they can simply get away with the whole safe instead of trying to crack it open. If the safe can be concealed, a lockbox should be used to keep valuable items like guns away from family members, especially kids. We do not typically recommend these types of safes for protecting expensive jewelry and items of great value, but they are a basic and inexpensive option to select when looking for safes. In fact, if you are clever and have a bit of cash to purchase one, a small lockbox or safe could be used as a decoy for your real safe!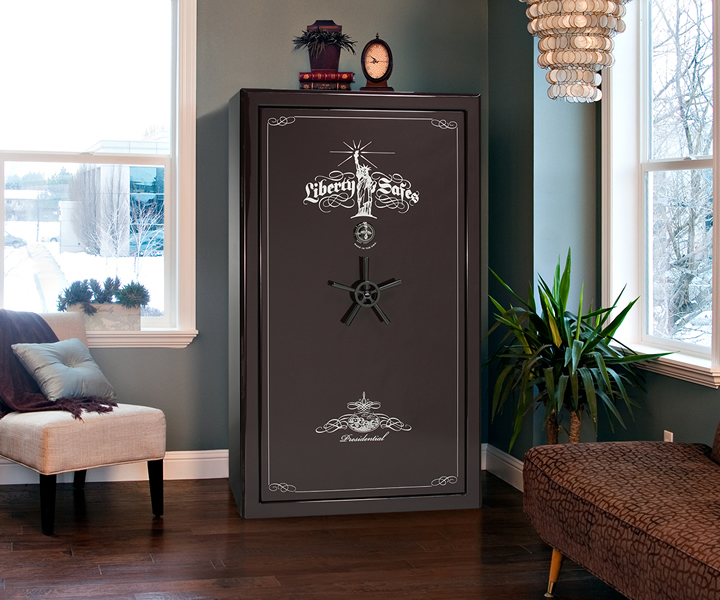 Large Jewelry Safes and Mounting Hardware
Imagine a safe so heavy and tough that no burglar could crack it, even with tools like sledgehammers and crowbars. Large safes represent maximum security for large collections of luxury jewelry and vital items such as important documents and cash. Specialty safes crafted specifically for jewelry are a beauty to behold all on their own, and a great investment if you choose these safes; we recommend these for their impenetrable defense. Great care should be taken when researching the company you purchase from, however, as quality from safe to safe can vary.
While not exactly subtle, the secret to a large jewelry safe is the mounting hardware used in its installation. These safes can be bolted down to ensure they cannot be tipped over. The easiest way for thieves to force their way into a safe is by giving themselves the greatest amount of leverage. Even "premium" safe doors can be thrown wide open if allowed to be pried open in this way. Preventing this — or setting your safe in a location such as a narrow open closet that prevents a thief from having a reliable form of leverage — is vital to keeping your belongings secure. You can even set your safe in a corner with the edge of the safe against the wall, as the hinges of the door are typically the strongest portion of the safe door. It may make the safe a bit awkward to access depending on the location, but no crowbar would have a chance of getting in.
One of the best manufacturers of powerful large safes is Liberty Safe. With patented lock technology and a lifetime warranty, Liberty Safe products are some of the highest-quality safes in the industry. Rated for fireproofing and incredibly resilient to forced entry, you won't find better safes for storing and protecting your valuable jewelry and precious belongings.
Safe Accessories
A safe without accessories is just a big steel box! When it comes to protecting luxury jewelry, you deserve the finest for storing and protecting your most precious treasures. These are just a few of the accessories you might find inside a jewelry safe, and options you can purchase for yourself to customize your storage.
Watch winders: These tools are used to maintain the winding mechanism of your watch to prevent the watch from dying (which can cause damage to the springs inside). Safes may include several watch winder slots. Caution should be taken, however, when considering which watch winders you should use. As this video illustrates, cheap watch winders can overwind watches and cause undue stress, requiring the watch be serviced more often. Before purchasing a high-quality safe with watch winders installed, it may be a good idea to ask questions about their specifications.

Fabric-lined jewelry drawers: With fabric protection (and perhaps even individual sections for individual pieces of jewelry), you won't have to worry about scuffs and scratches on precious metals or collectables made of wood, ceramic, or plastic.

Extra shelving: A shelf or two in addition to the ones that come pre-installed can help you customize your experience.

Jewelry boxes: A jewelry box inside a safe might seem redundant, but some jewelry boxes are valuable all on their own, and can offer a simple repository for small items of jewelry such as earrings or cufflinks.

Interior lighting: It is no use using a safe if you cannot see inside! With battery-powered LED lights, you will be able to see your jewelry collection clearly and find what you need. Some jewelry safes come with interior lighting pre-installed.

Safe door alarm system: With door alarms such as those you can find at Cove, these alarms will warn you with a sound or a phone alert that your safe has been accessed. These alarms function using magnets inside two devices, one adhered to the edge of the door and one attached to the door itself. When the magnet is separated, the alarm is triggered; this means it will sound when opened or forced open.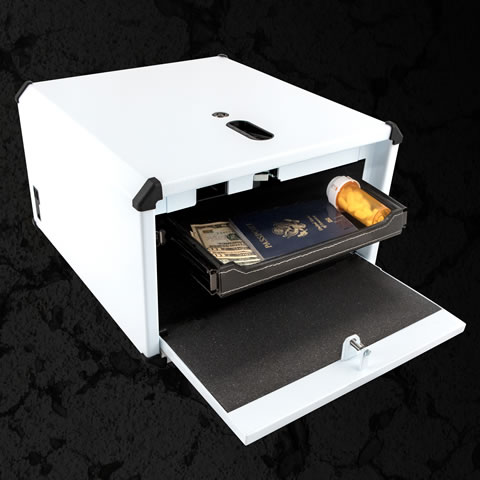 Necessary Qualities of A Tough Safe
When selecting a safe, there are certain specifications you should search for; just because a safe looks fancy does not mean it is rated for fire, water, and forced entry. Here is what you should look for in safes both large and small.
Solid Steel and Durable Construction
All safes these days are built of hardened but mild steel, from the doors to the walls. The reason for the mild steel is flexibility: a solid metal surface can be cracked with enough shock force, but a flexible steel that can deform and reform actually helps prevent the force of crowbars. But the steel is not the only layer of security. Safe walls are actually a sandwich of different materials, with each layer capable or preventing a different type of damage. First is the metal outer layer, followed by a ceramic layer beneath that helps mitigate heat damage. Then, depending on the quality of the safe, the door may be lined with a substance called a Palusol™ Heat Activated door seal. Under high heat, this seal expands to fill all the nooks of the safe door to prevent fire and smoke from entering the safe.
Fireproof Safe Specifications
You may not think fire protection is important for valuable jewelry. But a gem, especially gems like opals and pearls, can crack under enough heat. Searching for UL rated safes, or safes constructed according to high industry standards, is a good place to start, but even UL rated safes can vary in fire protection. A UL 350 one-hour safe, for example, is one that can withstand intense temperatures up to 1700° F without exceeding an internal temperature up to 350° F for one hour. Safes come in a variety of fire-resistance times, from half an hour to three hours.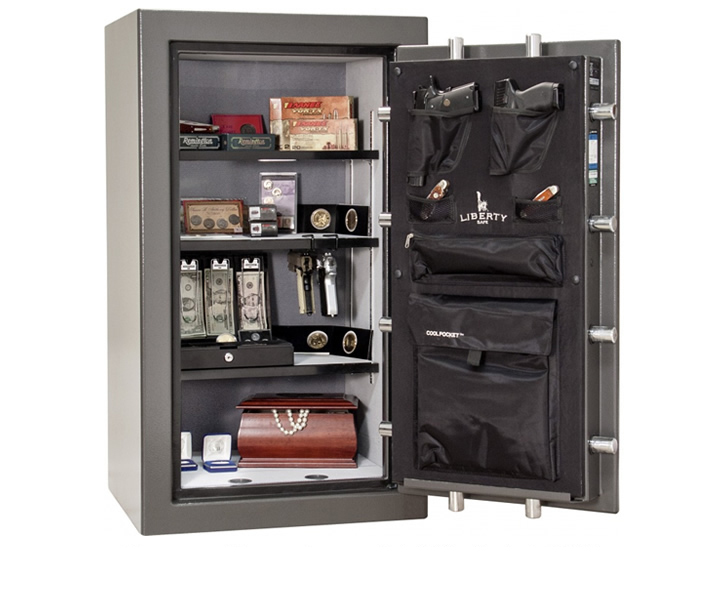 Water-Resistance
Unless specifically built to be waterproof, not many safes are truly so. Safes that feature complete waterproofing are usually lockboxes and small safes. The method of construction in large safes and floor safes prevents a complete seal. Think of a completely air-tight safe as a pressure cooker. As the heat from a home fire rises, the air inside the safe increases in pressure until the safe becomes a bomb. Needless to say, this is not desirable for storing valuables like heirlooms and jewelry.
Jewelry Insurance
Finally, we wanted to discuss the last layer of defense for your jewelry's value: insurance. Having your jewelry stolen is the last thing you want, but if they are, they may as well be protected with the monetary assurance that you will be compensated for the loss. While it can be difficult to prove the price of your valuables without a receipt, creating an estimated and itemized list of your jewelry confirmed with your insurance company is the best way to proceed.
Homeowner's Insurance Or Specialty Insurance: Which is Better?
Jewelry insurance is more affordable than you might think. The rate is one to two percent depending on the company and value of your piece. If you have an engagement ring that costs $7000, it would only cost $70 to insure for a year. But what about homeowner's insurance? If your belongings are stolen from your home, shouldn't that be enough? Unfortunately, no. Most homeowner insurance plans only insure individual items at a limited value. And it is even worse if you lose your ring by misplacing it or dropping it in a drain. A specific insurance plan for jewelry, sometimes called a floater plan ("floating" separately from your regular insurance), is the best way to go for insuring individual items, even if you should lose it away from home.
---
Ready to get started?
Take this short quiz to build your customized system today!
Takes less than a minute
---