Home Safety
, Security Basics
Smart Lock Not Working? Here's What to Do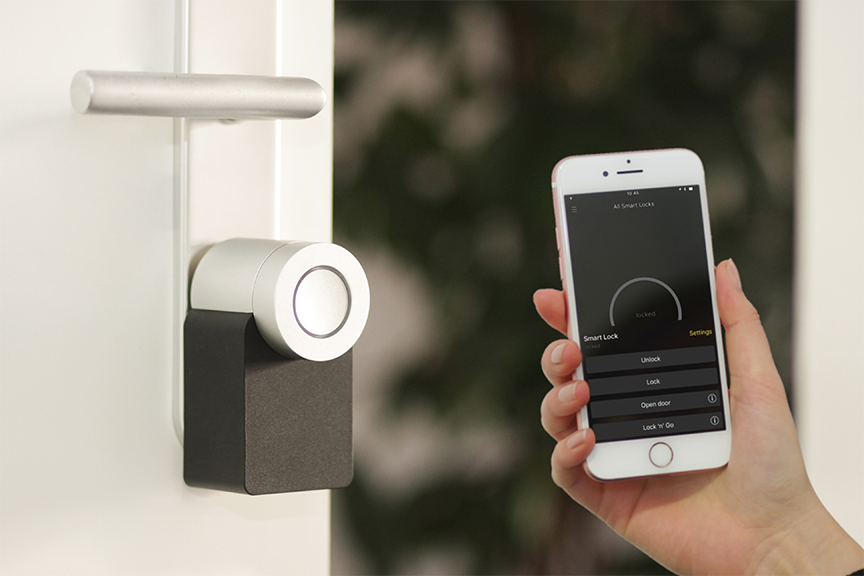 The front door of your house is the most important place to protect. Nearly half of all burglars use the front door to enter the house. The rest of intruders use side doors, sliding doors, back doors, and garage doors. One of the most popular ways to protect a front door is by using a smart lock.
According to a survey done by HuffPost, 7 percent of Americans never lock their doors. Another study showed that 63 percent of Americans only occasionally lock their doors. Since we live in an era of burglary and home intrusions, these numbers are surprising. No matter the reason why a homeowner feels like locking the door isn't important, homeowners who forget to lock their doors open their homes to the possibility of a home invasion.
A smart lock is a security feature that has gained popularity in the past several years. Smart locks are installed directly to the doors of your home. They replace the traditional lock with a smart device that has the ability to respond to a wireless signal from your phone. You can lock and unlock the door remotely, meaning that you can open the door for visitors while you're still on your way home.
Smart locks create a way for homeowners to lock their doors through an app. No more hassling with a key or password. Instead, homeowners are able to lock their doors through their Android, Google, or iPhone app. However, the smart lock features are prone to malfunctioning since they're a newer device on the market. If your smart lock is not working properly, here's how you can fix it.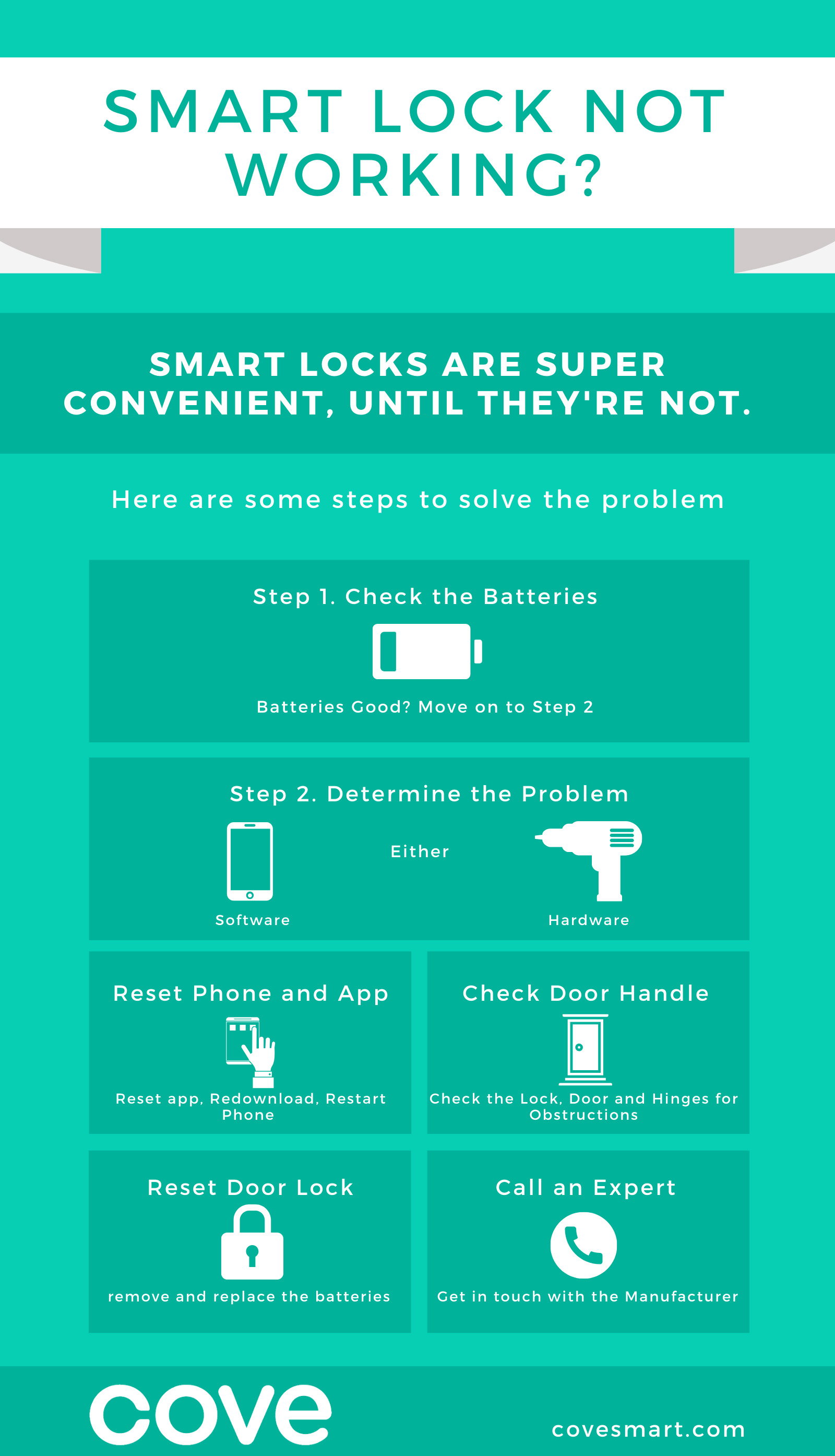 What is a Smart Lock?
A smart lock is a Bluetooth device that connects to a mobile app on any smartphone (including the iPhone, Samsung Galaxy, Google Pixel, or Android phone). It is also known as the "keyless entry door lock" because it works as a keyless entry system. Smart locks are not required, and most home security systems offer smart locks as a premium device.
They are efficient, but not the most important smart device to have installed in your home. If you're debating between a smart key lock and a security camera, always choose the security camera. That being said, homeowners using smart locks often enjoy the perks that the door lock brings. Smart locks allow for keyless door entry and easy access to your home.
After the smart lock is installed on your door, you will be able to control the lock on the door through your phone. Essentially, the smart lock app turns your phone into a key fob. To open the door, wave your phone in front of the lock. Through Bluetooth, the smart lock will recognize the phone and unlock the door.
You can also send "e-locks" to friends and family who need to get into the house. This allows others to open the door, even if you're not with them. Of course, this feature should not be shared with strangers, and you should never send a non-expiring key to anyone who doesn't live in the house. The app will keep track of when each key is used so you can track who is entering the home.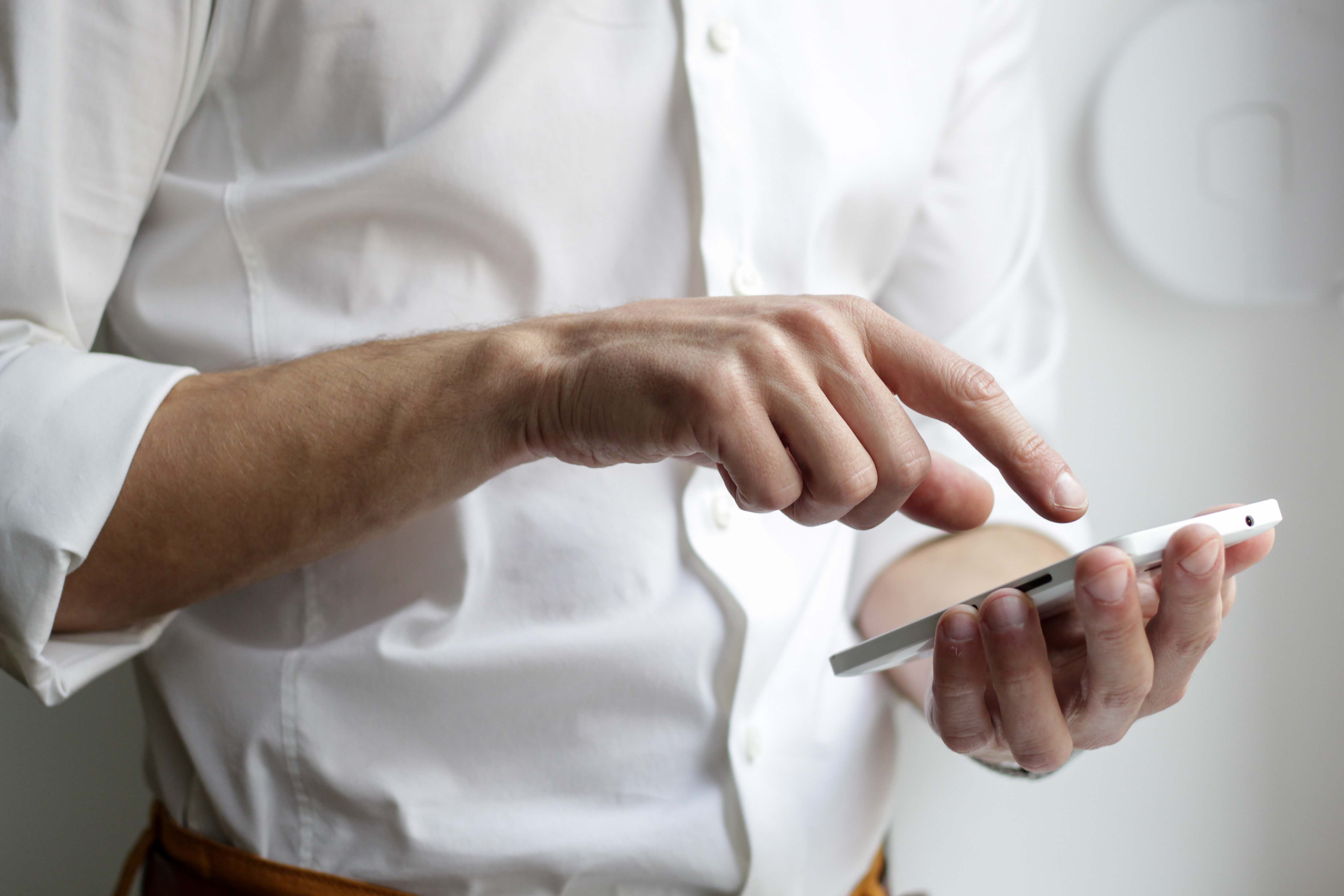 How to Troubleshoot or Fix a Keypad Lock on Android, iPhone, or Google Phone
The Android, iPhone, and Google smartphones have a unique feature that works similar to a Honda keyless entry in their 2018 SUVs. If your phone is brought near the smart lock, the door will automatically recognize you, and the door will unlock. This removes all hassle of locking and unlocking your door and leaves homeowners with no excuses to leave their doors unlocked.
App Problem vs Lock Problem
If the smart lock isn't working, it's either because of the app or the physical lock. First, let's determine which part is the problem.
Start by swiping left on the lock screen and login into your Google account on your Android, iPhone, or Google smartphone. If there is an issue with the app, it's likely because the app hasn't paired correctly with the device. From your Google account, double-check that your location services are turned on and functioning. Then, navigate to the control settings ("General" for iPhones). From here, see if the phone has successfully paired with the home security app. If the phone hasn't paired with the app, reconnect it. You may need to delete and redownload the app.
You can also try simply turning off and turning back on your phone. Many times, the problem is the phone, and the phone just needs to be reset. However, if you've deleted the app from your phone, redownloaded the mobile app, and reset your phone, the issue is the lock, not the app.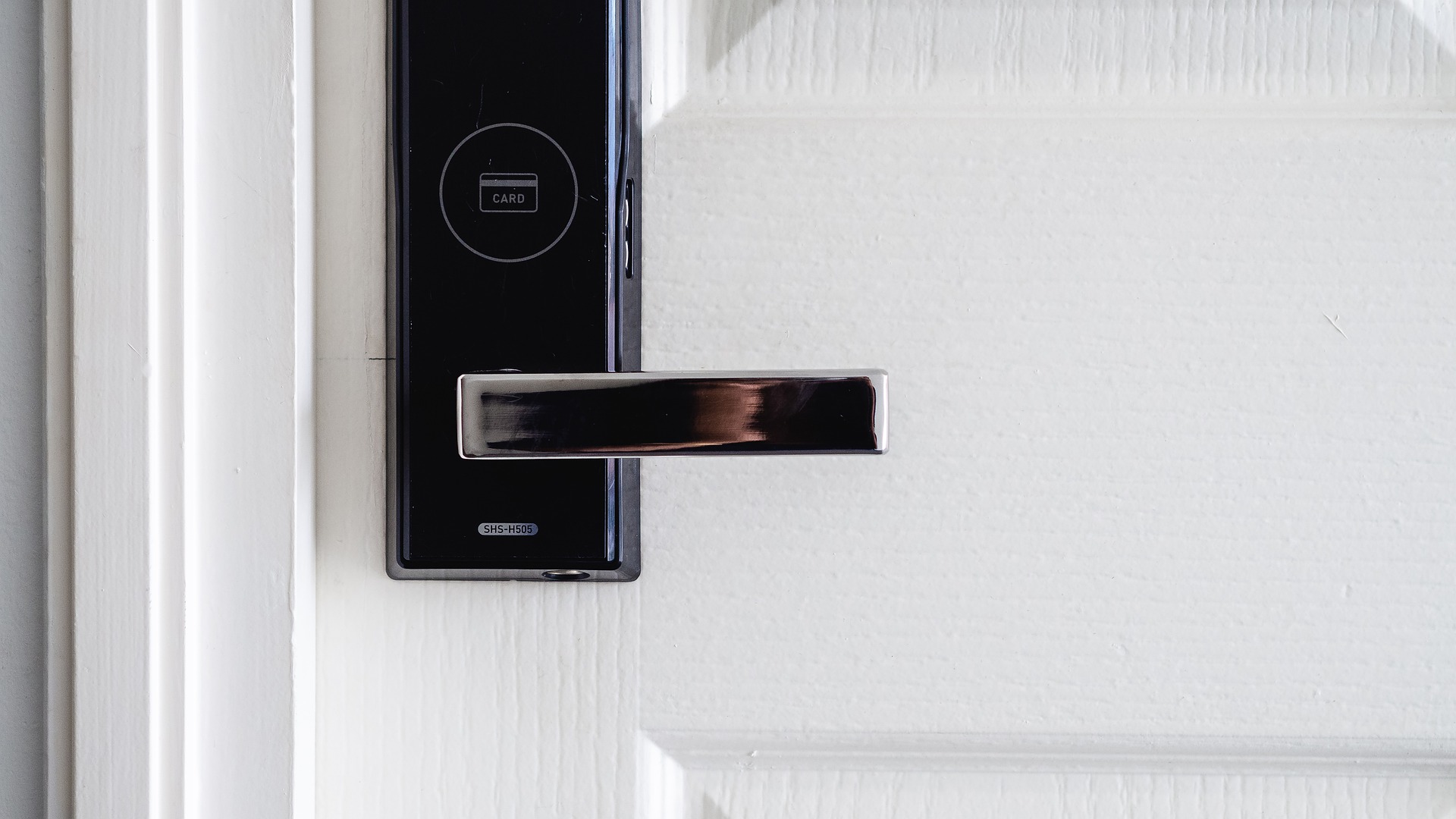 Now that you know the problem is the lock and not the phone, you can begin assessing the real issue. Like all electronic devices, smart locks are prone to malfunctioning. However, since this device is a security device, a broken smart lock can be a hindrance to your security.
To unlock your device, if the lock is broken, you will need to walk through these steps in order:
1. Determine if the Device is Out of Battery Power.
Since the door lock is a wireless Bluetooth device, the device should have sent notifications to your Google account that the Google smart lock is running low on power. However, if there was a miscommunication between the Android smartphone and the door lock, the notification might have been missed. In this case, the solution is simple. All you will need to do is replace the batteries in the door lock. Once the batteries are replaced, re-enter the Google app and try again to open the door lock. If the lock is still jammed, move on to the next step.
2. Perform the Door Handing Detection Process
If you're reading step two, it means that the problem is more than an issue of battery power. Since the door lock device is complicated, there may be several things that have gone wrong with the device. First, try the handle. If the handle moves easily (with no blockage), it means that there is an issue of either communication between the lock and the Google or Android app, or that there is a lack of communication with the security panel.
3. Reset Your Keypad Door Lock.
If the smark lock is not responding, the issue may be communication. It's possible that the smart lock won't calibrate or connect with the panel. Try rebooting the door lock by removing the batteries. Removing the batteries will force the device to reset. Then, check the security panel (or control panel) to make sure that the door lock is appearing on the list of connected devices. If it is not appearing, reconnect it. However, if the panel does register that the door lock is turned on, call the security company for further assistance; you may need a replacement.
4. Door Handle Blockage.
After completing step two, you would have seen one of two possible outcomes. The door handle would have moved smoothly, or the door handle would have been stuck. If the door handle was stuck, it's possible that something has been jammed into the lock. In this situation, check for physical obstructions. Once you've determined that there is nothing obstructing the lock, you may need to contact the security company to recalibrate the device.
5. Disable Smart Lock.
If none of these steps work, you will need to disable the smart lock. This may require that you remove the lock from the door and wait for professional assistance with the lock.
Smart locks don't often experience issues. However, when an issue arises, it can be frustrating and difficult to resolve. Because of that, it's best to buy smart equipment from a security company that can offer support. Using a cheap smart lock may lead to more problems than you started with. Instead, use electronic commercial door locks. A commercial door lock will often be more reliable than a cheap door lock.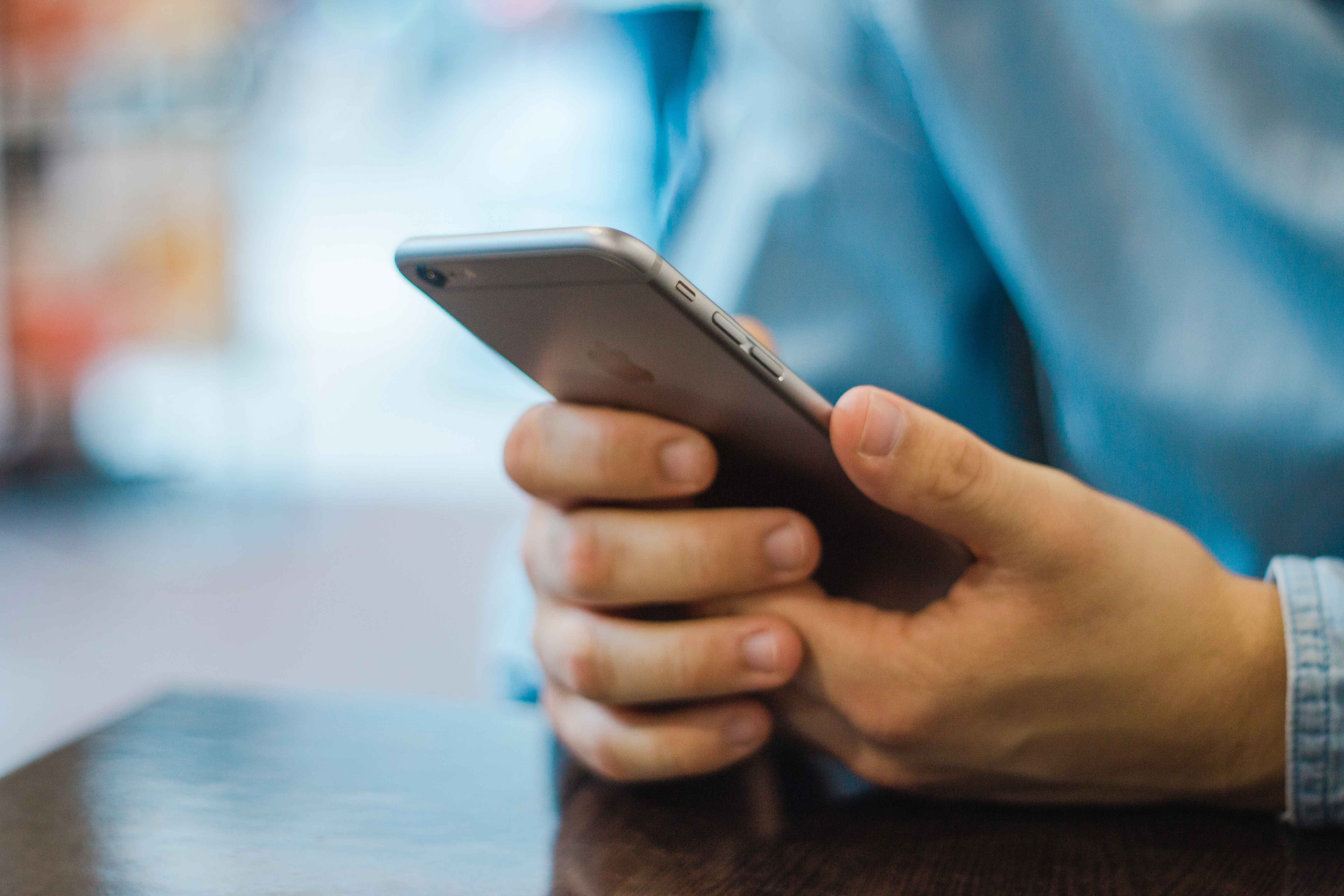 Repairing an Electric Lock
Many times, calling the smart lock or security company provider is your best bet to troubleshoot and fix your electric lock. But if you're handy and confident you can at least take a few steps towards fixing it, here are a few common ways you could try.
Fix Jammed Smart Lock
A jammed smart lock can be frustrating, because it will likely work in one direction, but not the other. If you have determined that it either unlocks or locks, and grinds or clicks when going the opposite direction, try the following:
Carefully add more pressure to see if a little more force will overcome the jam. If that doesn't work, try resetting the gears.
You'll need a screwdriver and compressed air. First, unscrew the backplate. Be careful not to disturb any of the wires inside. Snap a quick photo so you know how it should look when you're done. Next, remove the gears and axles. Spray compressed air onto all the parts to clean them in case any little particles are the problem. Place the geras and axles back and test them. Do they move smoothly? Put it all back together and see if the lock works.
Fix Electronic Lock Affected by Cold Weather
If you live in an area that gets cold weather, the temperature could be the culprit, especially if it's a rapid change from warm to cold or long-term freezing temps. The acutator, or gears that operate the lock, can stop moving if it's too cold.
Unscrew the backplate and take a look inside. Test the lock. Is the actuator sliding the way it should? If not, remove the hook by holding the spring-loaded pin. The spring connected to the actuator may need to be replaced or tightened. Put the lock back together.
Smart Lock Maintenance
Anytime you have an item with mechanical parts, matinence is a good idea. It not only extends the life of the item, from a car to a vacuum to a sewing machine to a smart lock, but it helps the item work at its best while you're using it. Make smart lock maintence an important part of your household. Put it on your calendar so you do it regularly.
What should do you? Since all smart locks are different, the best approach is to read the user manual. Follow directions for any maintenance tips. That said, probably the number one thing you can do is be proactive about changing the batteries.
How Often Should I Change the Lock Batteries?
This will depend on the smart lock and the battery, but you're probably looking at changining them on average every six months. Kinda of like a smoke detector. So why not schedule to do them both at once? Set it on your phone calendar so you won't forget. Your smart lock may also alert you when you need to change them.
Where Should I Store the Backup Key?
If you have a regular key that works with your smart lock, always carry it with you, just as you would a normal house key. On your keyring with your car keys works great. For your spare or backup key, there are lots of places to hide them inside or outside of your home, including diversion safes. You could also use a magnet key holder in a strategic location. If you ever end up getting locked out of your home and need to get in quickly, here are a few methods to consider.
Is a Smart Lock Right for You?
Although smart locks are convenient for some homeowners, they are not meant for everyone. Smart locks cost around 150 to 300 dollars for the product, plus an additional monthly fee for monitoring and app usage. Because of this, smart locks can be too expensive for some homeowners.
Since there are security alternatives to smart locks, homeowners shouldn't feel pressured into using a smart lock if their budget is limited. Often, for the price of one smart lock, you can afford several door sensors, window sensors, and an indoor camera.
Additionally, smart locks don't add significantly to a homeowner's level of security and protection. The main purpose of a smart lock is to monitor the door and give easy access to those who live in the home. The lock does not set off an alarm if left unlocked, and the smart lock will not alert you if the door has been broken into. If you care less about easy access to your home and more about protecting the door, you may want to look at products that secure the front door.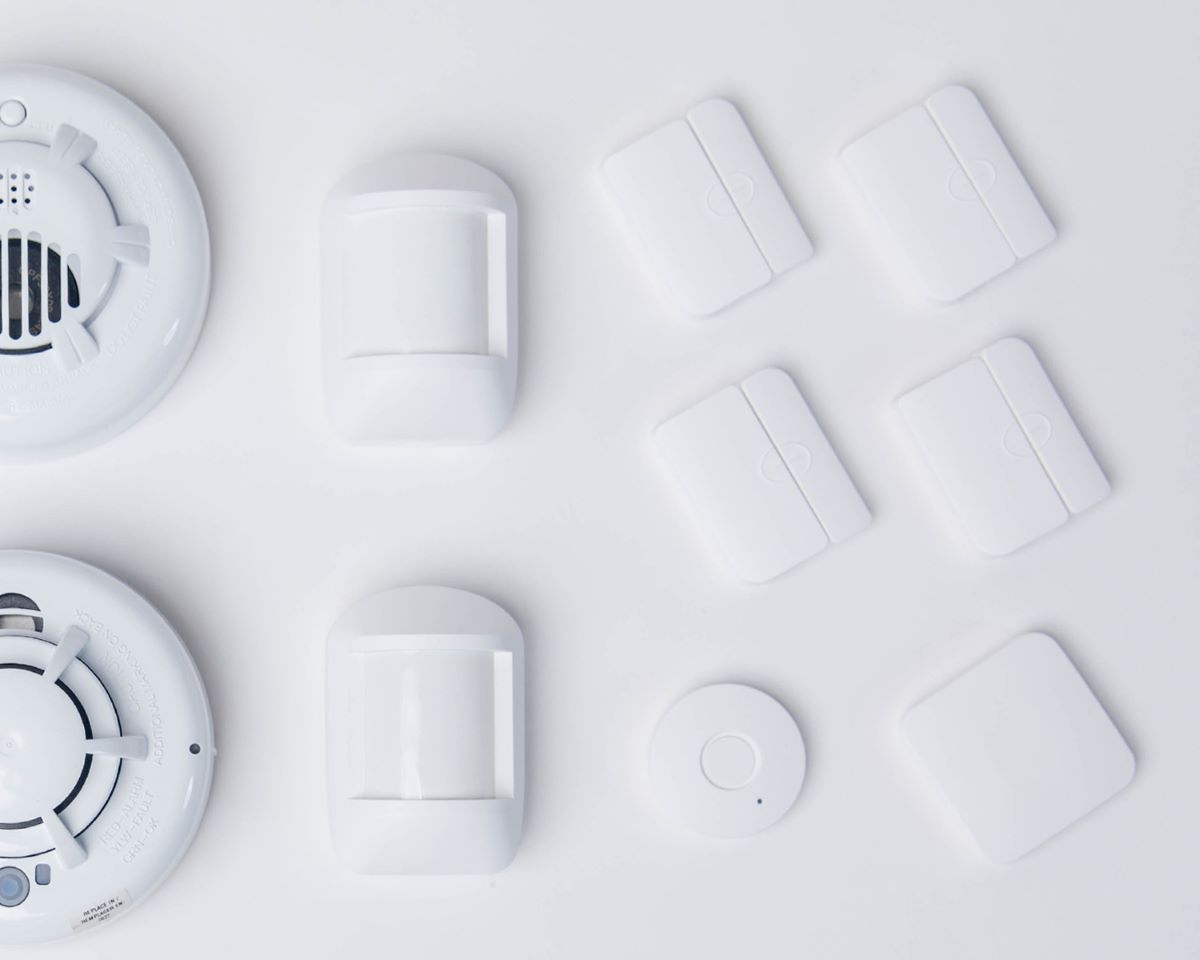 Alternatives to Smart Locks
The best alternative to a smart lock is a door alarm. Door alarms will not lock your door, but they will scare away intruders. According to a study conducted by an Oregon news station, a majority of burglars run when they hear that an alarm has been triggered. Because of this, alarms are the best way to keep intruders out of the house.
A door alarm can be installed on a variety of doors. They work with garage doors, sliding doors, and regular doors. When a door is open and the alarm is armed, the device emits a loud siren meant to startle the intruder. The siren will alert neighbors to the situation, making it likely that there will be several witnesses to the crime.
Door alarms can also be "smart," meaning that they can easily connect to your mobile device. When connected using Bluetooth to your smartphone, you will receive a notification if the alarm is triggered, making your home safer than ever.
Ready to Get Started?
Home security is easier and less expensive than you think, especially when you think about the alternative. A home invasion can costs thousands in stolen property and even damage.
Just getting a front door replaced can be spendy. Not to mention the feeling of violation and having to go through the aftermath of a break in. Purchasing all the needed equipment (cameras, sensor, control panel, etc.) plus professional monitoring can easily cost less than a break in.
Are you ready to give home security a try? Click below to take our quiz and see what equipment we recommend, plus the total cost.
Why Choose Cove Smart Security?
At Cove, we believe everyone deserves to be safe. That's why we have designed our system to be affordable and simple. We have high customer ratings and continue to strive to serve you.
Click below to take the quiz, then you'll see right away what equipment we recommend. When it arrives at your house, you can set it up in minutes. If you ever need help, our customer service team is ready to assist you 24/7.
---
Ready to get started?
Take this short quiz to build your customized system today!
Takes less than a minute
---