Why Pet Owners Should Have a Security System | Cove Security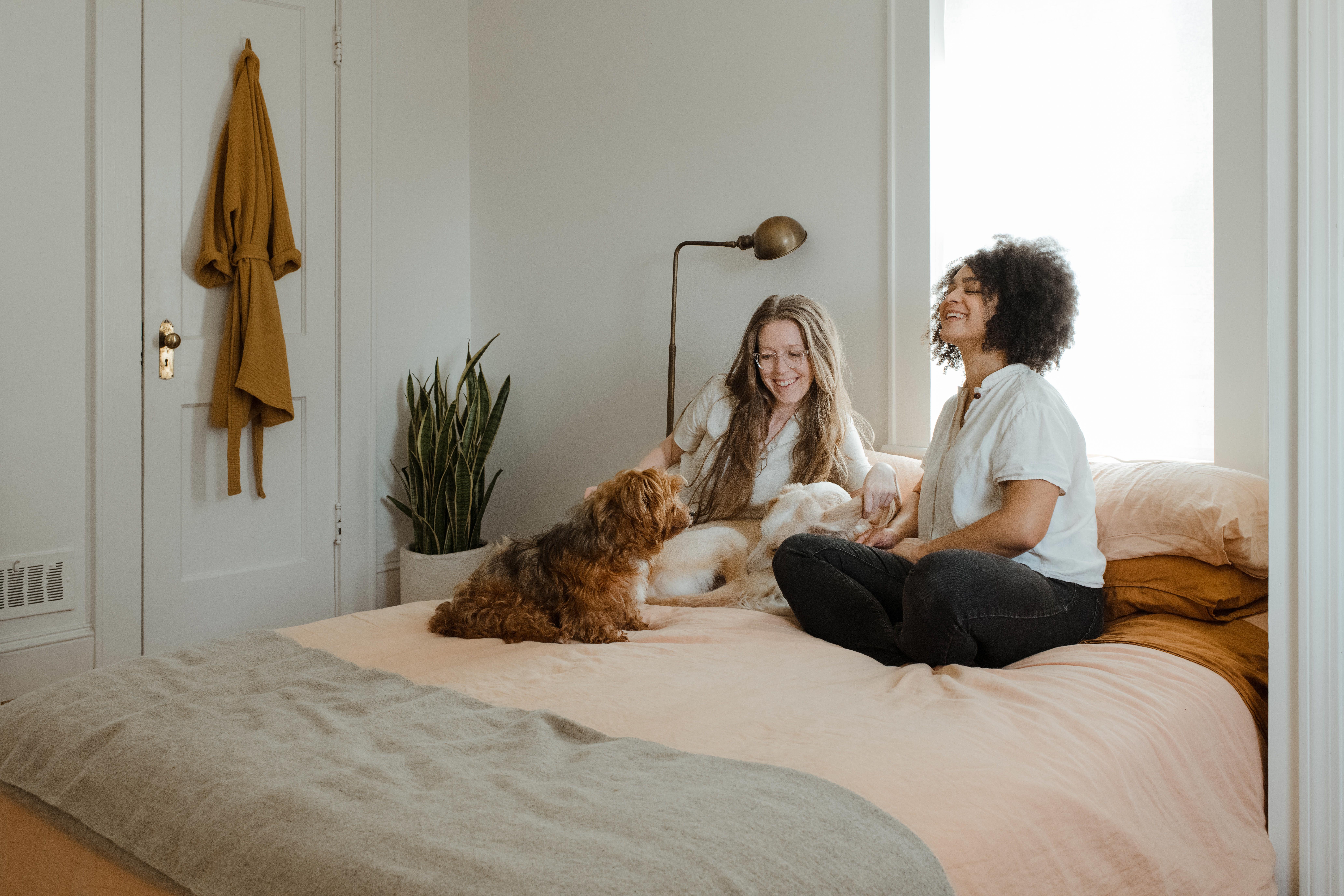 When it comes to pets, we're obsessed. According to the American Pet Products Association, about 67 percent of households in the U.S. have a pet.
The label "pet" is subjective here. Most people see their cat or dog or other creature as more than just an animal that lives with them. They see their pet as a member of their family. It's a love that includes bringing Spot on family vacations, holding a birthday party for Fluffy, and placing Whiskers front and center in family photos.
What's not to love? Pets give us love and companionship and joy. Having a pet has been linked to decreased blood pressure, cholesterol levels, triglyceride levels, feelings of loneliness, anxiety, and symptoms of PTSD, according to the Centers for Disease Control.
That's why pet owners should have security systems. Because they want to keep these special furry people in their lives safe. While you're at work or out on an errand, a home security system can keep your pets safe from danger. Plus, you can watch or talk to Fido remotely, giving you peace of mind that they'll be waiting for you when you open the door.
Here are all the reasons pet owners should have a security system and how they can use them to their advantage.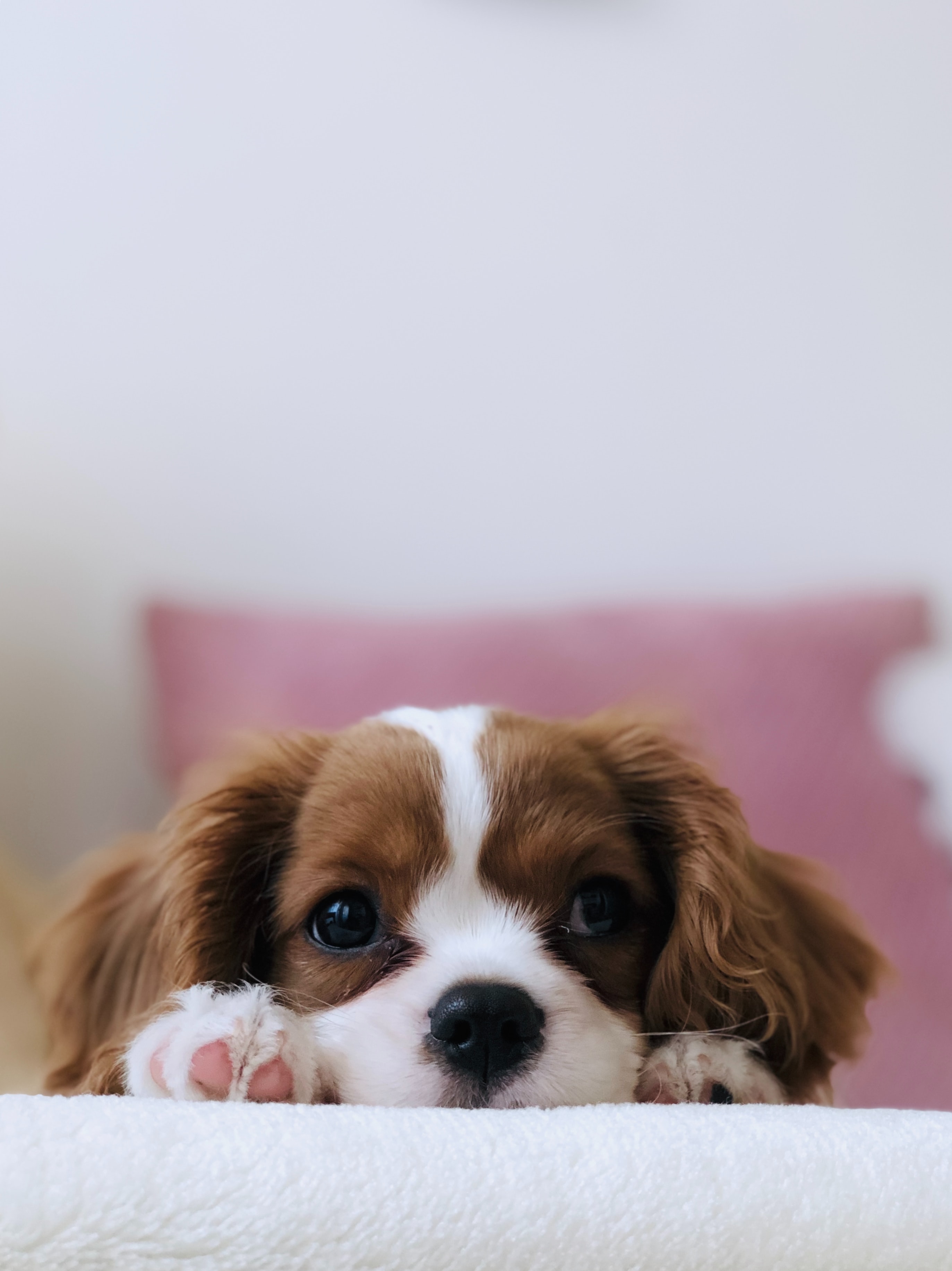 Protect Your Pets from Danger
There are many things that can harm your pet, from people to accidents to disasters. While most people associate a home security system with protecting against robbery, it can do so much more. Check out the options below for going the extra mile in keeping man's best friend as safe as possible.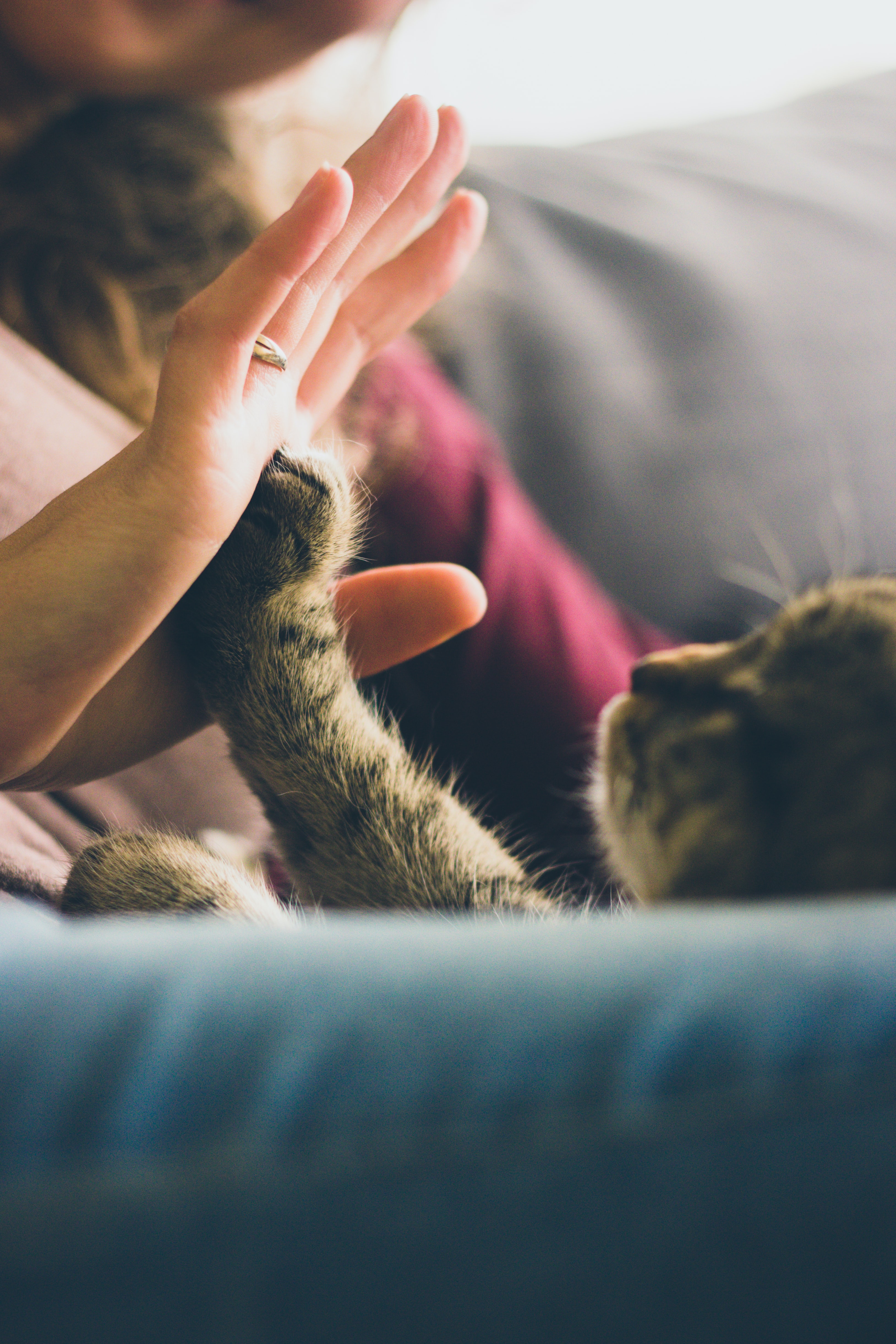 Keep Intruders from Harming/Stealing Your Pets
Home security systems are designed to protect your home, and anything inside, safe from intruders. That includes your pets. So while it's not pleasant to think about, robberies do happen.
If you have a dog and someone gains access to your home, your dog will most likely try to defend its space. All the barking and baring of teeth might scare away intruders, but it may not. In fact, they may take the opportunity to harm your pet. Without a home security system with professional monitoring, you won't realize that an invasion has taken place or that your pet was harmed until much later when you return home.
Depending on the animal (and the criminal), thieves may actually steal your pet. Some burglars go so far as to hold precious pets for ransom so they can get a big payout from the owner. Or they may just want to keep them for themselves, either as a pet or as a training dog for dog fighting.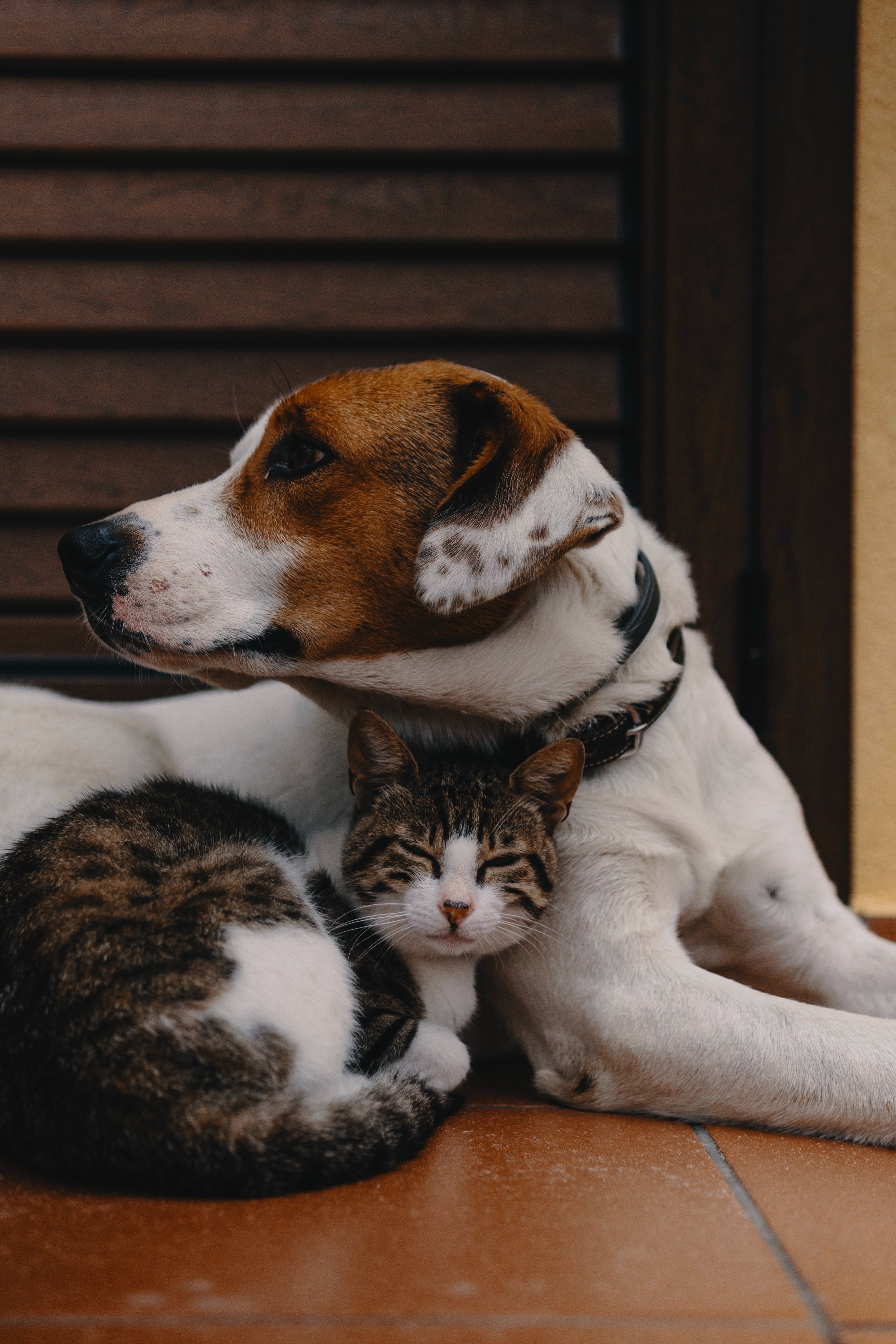 Receive Alerts at the First Sign of Danger
If you're at work, running errands, or out on a weekend getaway, you won't know if your smoke detector or CO detector goes off. That means by the time a neighbor sees flames or hears the sirens, you won't know what's going on. And for your pets, it may be too late.
A home security system is more than just cameras and door sensors. They also include environmental sensors that alert you at the first sign of danger, whether you're home or away. That way, if you're at the office and the CO detector goes off, you'll know right away and can get your pets to safety as soon as possible.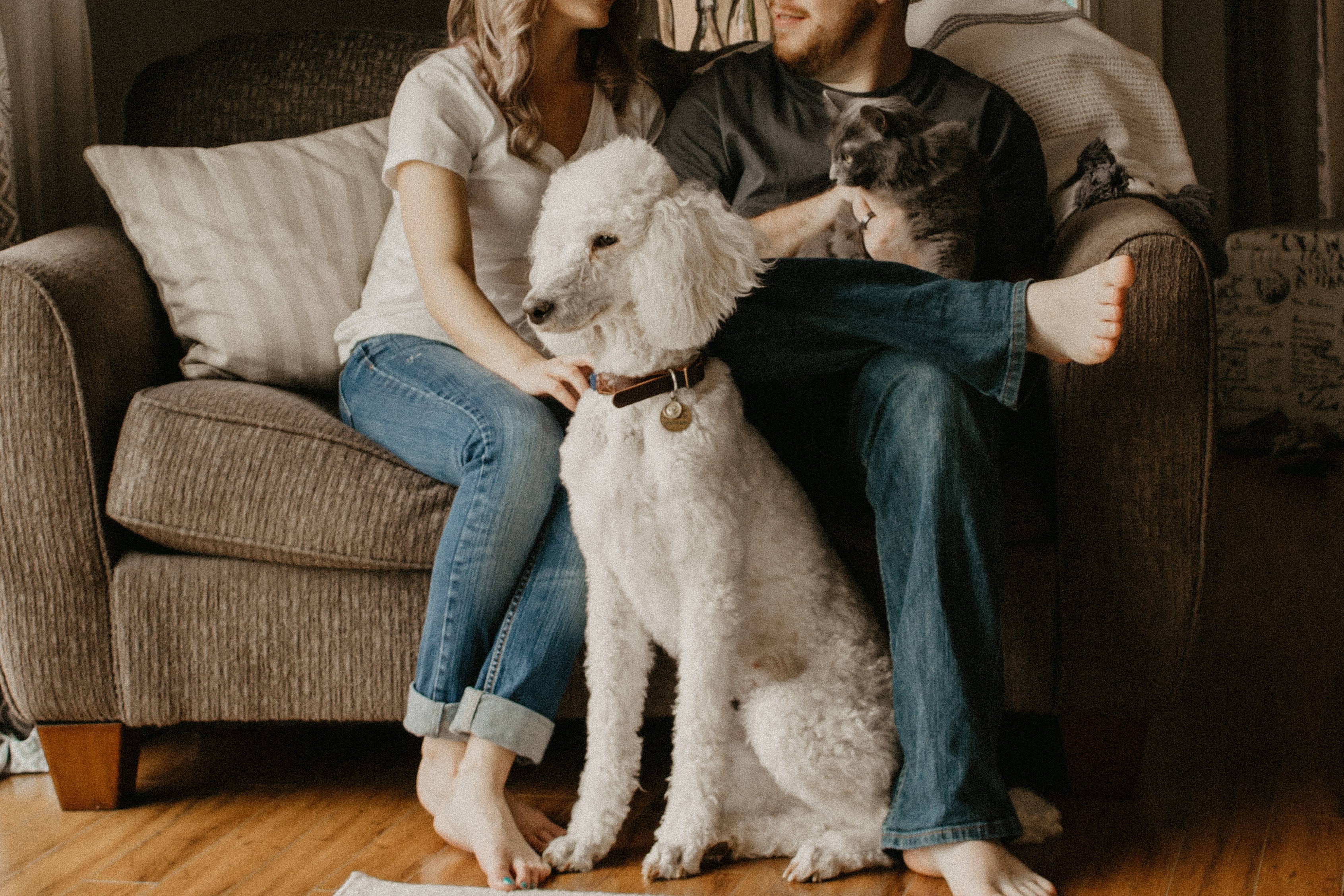 Keep an Eye on Pets with Home Security Cameras
Home security systems have plenty of cameras to keep an eye on the house. But cameras are also a great way to keep tabs on your pets.
An indoor or outdoor security camera, as part of a home security system, can essentially become a Pet Cam. Simply point the camera at the crate or cage, or the general area where your pet stays when you're away, and you can check in throughout the day. You can even see if their food bowl or water dish is getting empty.
Another reason to utilize a pet cam as part of your home security system is to observe your pet's behavior. Do they have separation anxiety? What do they do after you leave, and how long does the behavior last? Are they getting into stuff? Sleeping more than normal? A pet cam can offer insight into what your pet is going through so you can discuss it with the vet.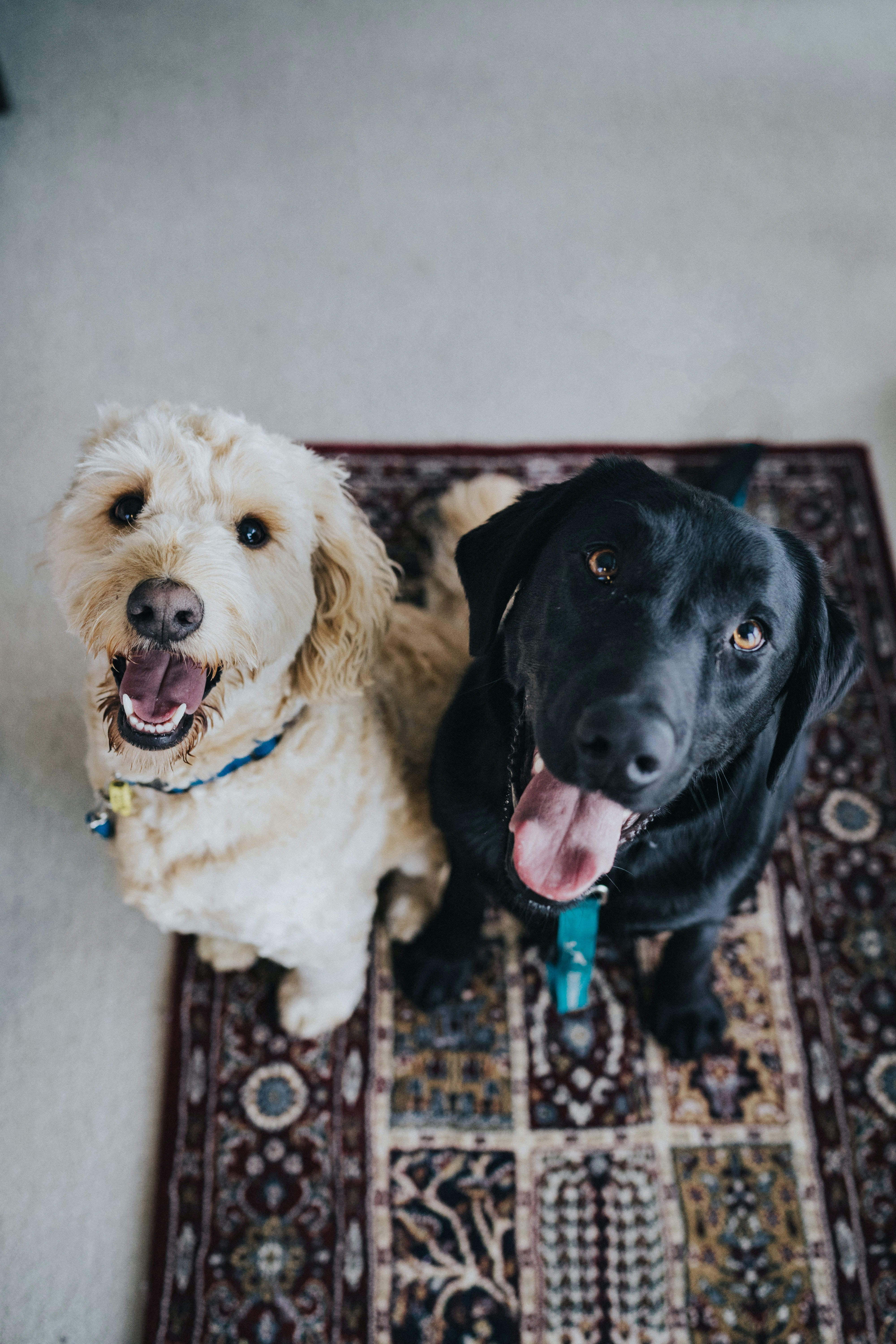 Reassure Your Pet with 2-Way Communication
If you're a pet owner, you definitely need to get a home security system with 2-way communication. It's the quickest and easiest way to talk to your pet when you're not home.
At Cove, we have different options for indoor and outdoor cameras that offer video streaming and 2-way communication so you can reassure your pets when you're not home. If you sign up for the Cove Plus plan, your 1080p HD indoor camera with two-way audio can also serve as a pet walkie talkie. Sure, your cat might be a little confused at first, but they were probably weirded out the first time they saw TV.
A Cove customer left this review on Trust Pilot: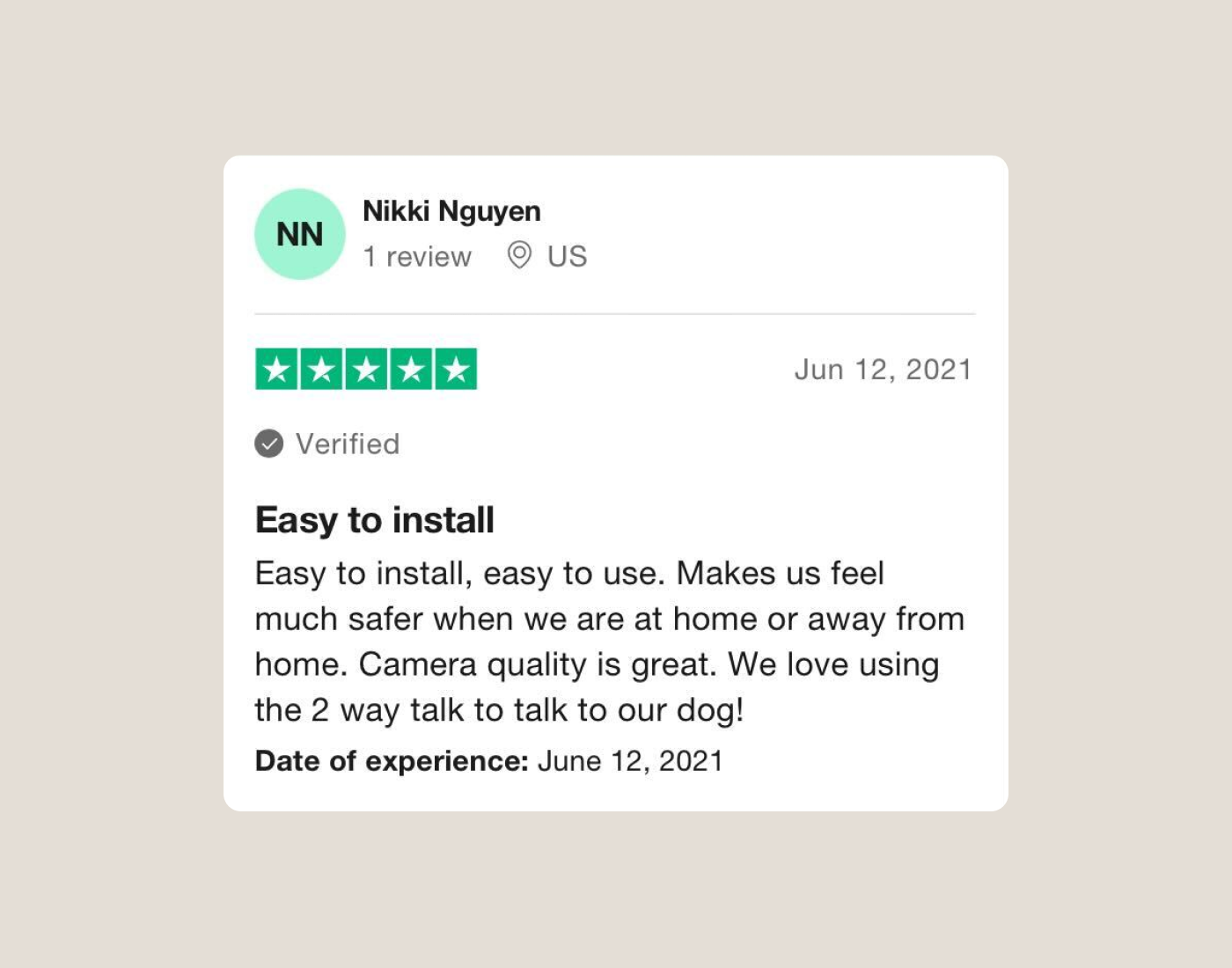 How to Lessen False Alarms from Pets
Now that you have seen the benefits of having a home security system to protect your pets, let's talk about the potential negative: false alarms.
Pets are notorious for setting off home security sensors or motion-sensor cameras, but thankfully there is a way around it. Some sensors and cameras on the market have sensitivity settings that help keep your pets from setting them off.
Cove's motion sensors are pet-friendly. They shouldn't register anything under 50 pounds. Plus, Cove's AI-enhanced motion sensors actually pick up heat (not furry bodies), you can tweak distances and weights. There's a "PET" pin on the back of the housing, for example. If your large dog is constantly tripping the motion sensor, nudging it from 35 to 55 lbs. should do the trick.
If you ever have issues with your pet setting off a sensor, be sure to call Cove customer service for assistance.
Ready to order a system? Cove's equipment and monitoring is incredibly affordable, plus DIY installation is a breeze. Click below to build your system based on your needs.
---
Ready to get started?
Take this short quiz to build your customized system today!
Takes less than a minute
---