Security Cameras
, Cost and Savings
Cloud Security Camera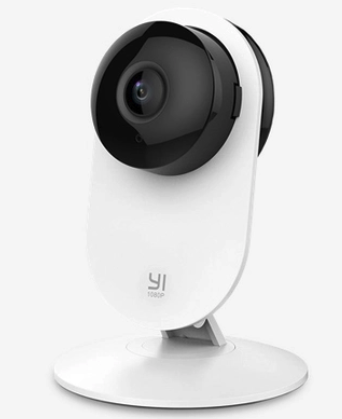 In today's world, just about everything we do is online. The coronavirus has changed the way we think about work and school. Many students are now choosing to attend online universities instead of traditional universities. Many employers have decided to make working from home the new standard. The "new normal" is here, whether we like it or not. And the internet is right in the middle of it.
Just like many other aspects of life, the home security industry is moving towards an increasingly cloud-based format. While you used to have to order a security system in person from a door to door salesman or over the phone, many companies including Cove Home Security now offer online ordering options.
Not only can you order security systems online now, but the storage and communication systems of many security devices are cloud-based. Most notably, the security camera is relying increasingly on cloud-based storage rather than SD cards or other hardware.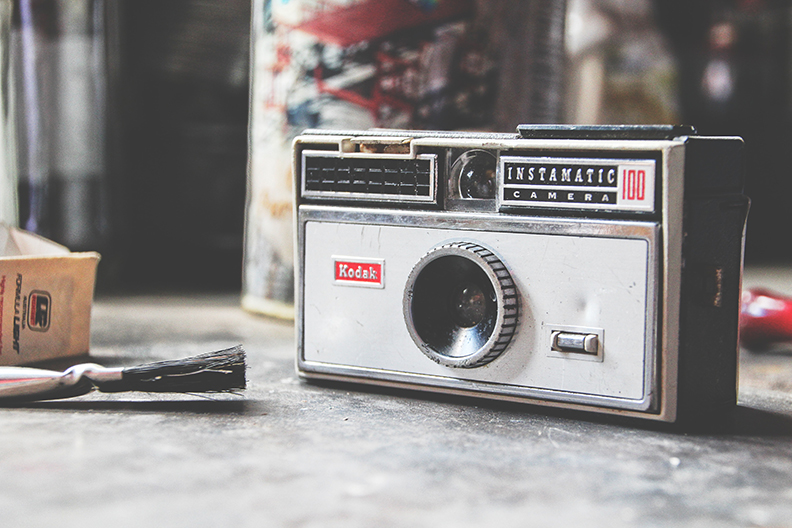 History of the Security Camera
Security cameras were first introduced during World War II. These cameras were used to monitor rockets being tested by the military. In the 1950s, security cameras were introduced on a commercial scale. Early security cameras only consisted of live feeds, meaning that someone needed to constantly watch the feed in order to catch a security threat. This created a problem, especially in places that did not have night guards. Initially, some groups used old-fashioned film reels to record the feed from the cameras. With the invention of the VCR in the late 1950s, though, the game changed. Tapes could be placed in a VCR on a regular basis to capture security footage. The tapes needed to be changed regularly, but these security recordings became valuable assets for law enforcement in identifying criminals. In the 1990s, multiplex recordings became another important innovation. These saved tape space by feeding multiple cameras onto one screen, where they could be recorded.
The original fully-integrated home security system was invented in 1966 by Marie Van Brittan Brown, a black woman who was born in Queens, New York City in 1922. Because both she and her husband worked full-time, and her neighborhood in Queens was known for being unsafe, as well as for the police's slow response times, she looked for ways to increase her home's security.
Brown's initial home security system design consisted of a security camera with a monitor, peepholes in her doors, a two-way communication system using microphones, and an alarm button to reach the police immediately. The monitor of the security camera could be placed anywhere in the home to monitor who was outside, and the two-way communication system allowed Brown to ascertain the identities of her visitors before opening the door.
More recently, security camera technology has turned digital. Weatherproof digital cameras with night vision and cloud recording capacity have become important players in the home security field. An especially interesting security camera innovation is the doorbell camera. These cameras monitor the porches of homes and are unobtrusive in design and even allow you to playback recorded video. Many doorbell cameras also incorporate two-way communication technology, meaning that someone can ring the doorbell to your home and you can speak to that person through the doorbell and see their face before you ever open the door. Many other modern cameras, including Cove's YI Indoor camera, incorporate advanced technologies to monitor indoor spaces, including granny cam tech and sound detection technology so the security camera can double as a baby monitor.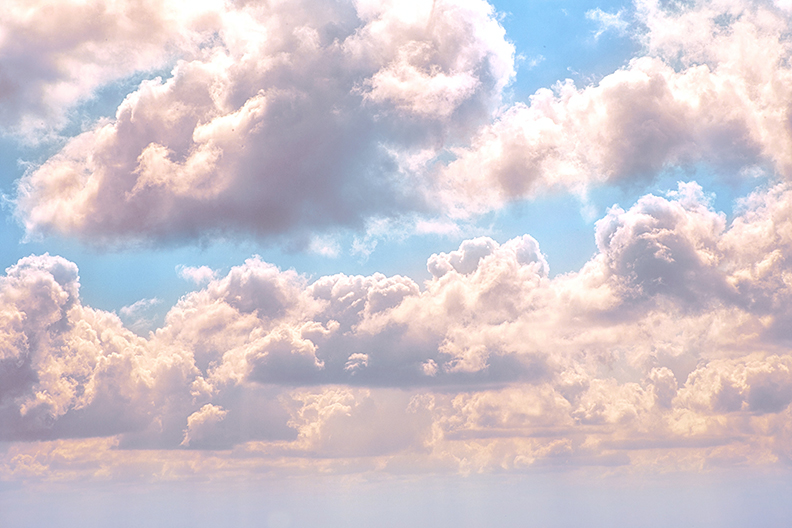 Cloud Security Cameras
If you are looking for a cloud-based security camera, there are a few main things to look for. Firstly, the camera should be as wireless as possible. Some batteries are strong enough to be reliable power sources, but some video surveillance cameras may need to plug into an external outlet. Secondly, the camera's plan should offer enough storage to fit your needs. For example, many cameras continuously delete footage that is over 10 days old. If you want your footage to go back further than this, you'll need to make sure that the plan you purchase offers this kind of storage. Lastly, it's important to find a plan that will allow you to choose professional monitoring or self-monitoring, whichever you prefer.
Now, it's also really important to find security cameras that give you high-quality results without being too expensive. Here are some of our recommendations for a few different cloud-based cameras.
Outdoor Cloud Cameras
There are a few characteristics that are especially important in choosing an outdoor security camera. Firstly, you want a camera that is sleek and easy-to-install. Secondly, you want a camera that is weatherproof. You want night vision. And you want a wide viewing angle.
One camera that provides all of this is Alder Home Security's Kami Outdoor Camera. Alder utilizes Kami's outdoor security camera to provide an expansive and reliable look outside your home. This camera incorporates weatherproof technology, records directly to the cloud using 4G cellular connection and WiFi, and has night vision. The viewing angle of the Kami Outdoor Camera is 140 degrees. This camera's storage is free with the YI storage service, so you can save clips and come back to them at any time. This camera also offers motion detection using artificial intelligence technology. This technology is programmed to specifically monitor human activity around a home.
The Kami Outdoor Camera also offers 2-way voice technology so you can see and speak to anyone outside your home who is within the range of the camera. If someone knocks on your door, you can screen them before you even open the door to let them in.
Indoor Cloud Camera
Indoor cloud cameras are highly useful, not just as security cameras, but also as pet cameras and baby monitors. Cove's Indoor Camera offers amazing tech for a great price. This camera features:
Night vision: When you're asleep and you hear a noise, you won't even have to get out of bed to check what's going on downstairs. You can just check the high video quality footage on the camera app of your mobile device, and it will reassure you so you can go back to bed.

Cloud-recording technology: No SD card or micosd card! Woohoo!

Two-way voice technology: If you keep this camera in your baby's room, you'll be able to hear the baby and soothe them with your voice.

Motion Detection: The camera will sense if there is any unusual activity within your home.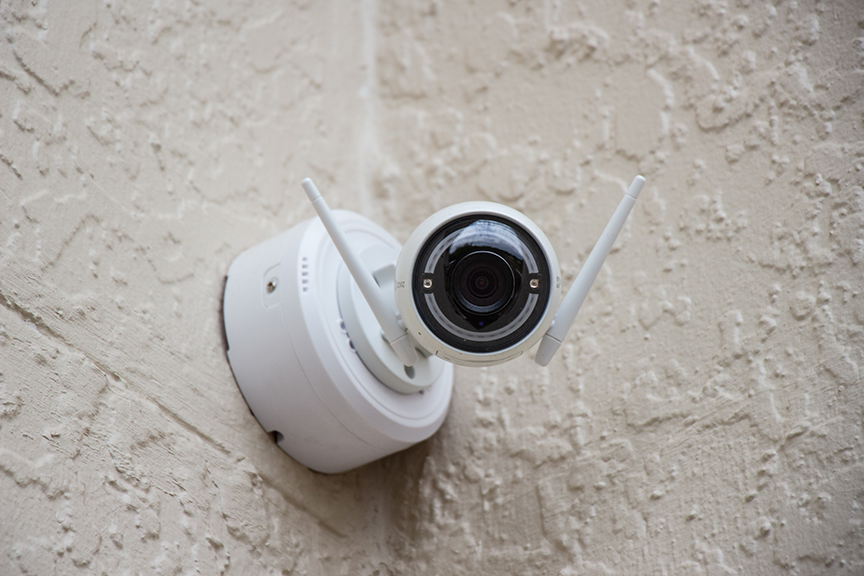 DIY Cloud-based Cameras
For people who really don't want to purchase a full home security system or a fancy camera, there are currently many ways to turn old phones and cameras into security cameras. These systems are much more low-tech and generally less high-quality than a full home security system, but they are a great option if you happen to be on a pretty restrictive budget.
Manything
Manything is one of several apps you can use to turn an old iphone into a security camera. "Manything" is an amalgamation of the words "monitor anything." Manything offers its own cameras as well. Within the app, there is a free monitoring option as well as a paid option to get automatic cloud recording. Manything recommends the paid option because of the convenience of cloud storage if you need to watch previous videos.
Manything is very easy to use with your phone. First, you'll download the app on each device that you want to include in your security camera network, as well as on your own cell phone. You can name each device and link them all within the app. You can choose which devices you want to serve as security cameras, and which will be monitoring stations. You can set up as many cameras as you have devices. In the paid option, Manything has the ability to begin cloud recording only if the camera detects movement within the frame. There is also an option to block out areas of the frame so the camera only notifies you when motion occurs in a specific area of the frame.
Manything seems to be somewhat more compatible with iphone than with Android. If you have an Android phone, you may want to investigate some other cloud security camera options.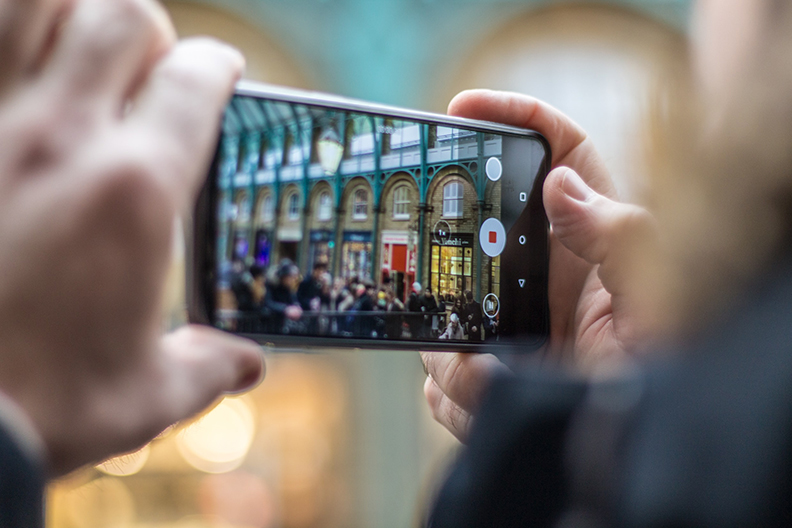 Alfred
Alfred is more widely used as a security camera app than some of the other options. Google reviews tend to support Alfred over Manything. Setup is quick and easy. Alfred has three possible camera functions: baby monitoring, home security, and webcam technology. This app is easy to use and useful if you happen to have old devices laying around.
The first thing to do to set up your Alfred system is to download the app. When you open the app, you will see an introduction screen with instructions on what to do next. You'll need to sign in using an email address on each device that you are hoping to connect. You can set one device as a "viewer," to act as a sort of monitoring screen. Usually, this will be your everyday phone. The other device will be set to "camera." You'll place this device wherever you need a camera within your home.
Alfred has the same motion detection feature as Manything, and also offers a live video feed. As an extra feature, Alfred has a two-way "walkie-talkie" function. The app uses the audio functionality of both devices to create two-way communication.
The Alfred app is a bit more intuitive than the Manything app, but it's best to figure out what works best for your situation before committing.
BabyCam
BabyCam is another app that allows you to convert your phone into a camera. As the name suggests, BabyCam is more of a baby monitoring app than a security camera app, so you will want to keep this in mind.
BabyCam's greatest feature is its ability to stream live video to your Chromecast device. This means you can keep an eye on your baby from your couch. Like Alfred, there is a two-way audio communication feature included in BabyCam.
BabyCam is an Android system, meaning iphone users will be out of luck with this app. To set up the camera, you need two Android devices that are connected to the same WiFi network. To set one device as a camera, choose the "baby" option. Then set the other device to "parents."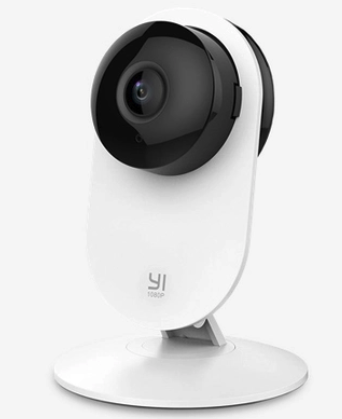 Why Real Cameras are Better than Fake Cameras
More and more often, fake cameras are being marketed as an effective deterrent against burglars. While it's true that burglars will be less likely to rob a home with a fake security camera than one with no security camera at all, a fake security camera will do nothing to protect your home if the burglar decides it worth it to break in anyway.
Real cameras offer a very important benefit of recording the physical appearance of a burglar if one gets into your home. This information can be crucial for police investigations, especially if the burglar fits the description of a previous offender. So before you waste money on a cheap-looking fake security camera, take a look at a cost-effective real security camera. If something does happen, you'll thank yourself for spending the extra 30 dollars on a nicer camera.
Cove's Security Systems
At Cove, we consider ourselves a full-life security company. We don't just offer security cameras, we offer other important security features as well. These features include motion detectors, environmental detectors including a smoke detector, water leak sensor, and a life safety medical button.
Cove is all about providing affordable security to anyone who needs it. We are a DIY home security company, meaning that you order your security system online and install it yourself. Don't worry, though. The system is designed to be as easy as possible for you to install. When you order a Cove security system, you can expect to receive it within 3-5 days. Once your system arrives, you can start setting it up. The first thing you'll need to grab is the touchscreen control panel. Turn it on. The Cove central touchscreen alarm panel shows you exactly what you need to do. If you follow the instructions on the panel, you'll be able to pair each sensor with the panel. Then you can place the sensors around your home and name them (e.g. "hallway door") on the panel. You will want to pair your environmental detectors with your panel as well and make sure that you have named them something that will be easy for you to identify.
Once your system is completely set up, you'll be able to monitor what is going on using the Cove app. When you go out of town, you can check in on things from your vacation location. You don't have to worry about your indoor cam battery dying and cloud video storage space filling up since instead of continuous recording, Cove's cameras are set to record when they sense motion.
At Cove, we'll do everything we can to make you feel safer at home. Check out the rest of our website today to learn more about our indoor security camera and other security features.
---
Ready to get started?
Take this short quiz to build your customized system today!
Takes less than a minute
---