Security Cameras
, Cost and Savings
Surveillance and Security: The Best IP Camera Software and Hardware on the Market
Surveillance cameras are one of the most basic and effective tools one can use to protect homes, businesses, and property. Being able to see anyone who approaches the front door, or even those that are sneaking into the backyard, provides you the opportunity to act accordingly. It also gives law enforcement the evidence they need to prosecute any criminal who has the guts to trespass or burglarize. Cameras come in all shapes and sizes for indoor and outdoor use, and can often all be connected to a single central hub that processes and records the action.
I recognize that you probably already know about the advantage of a security camera network. But did you know there are dozens of different software packages you can use to streamline the surveillance process. If you have ever seen spy movies, you may have seen an enormous wall filled with images from security cameras, all of them watching with eagle-eyes down every hallway and in every room of the villain's secret lair. There is truth to this cliché, however, and if you have ever worked as loss prevention in any major chain store, you may have seen something similar: a bank of security monitors showing similar feeds from overhead cameras all across the store searching for shoplifters. No matter the kind of IP (or Internet Protocol) camera system you own, the right software can take the difficulty out of video surveillance.
Here are a few different software packages you may consider when assembling a surveillance system in your home or business.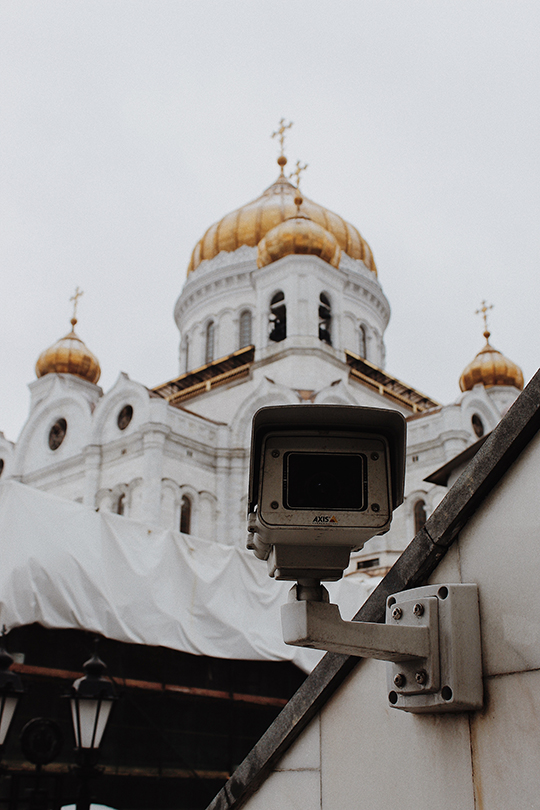 Definition and Features of an IP Camera
To put it simply, an IP camera (short for internet protocol camera) is a camera that has a single integrated line to a central hub. From this cord, information is passed and power is supplied to the unit. This is the difference between a wireless camera, as well as a CCTV camera: CCTV cameras have separate power and coaxial cables, making them a bit unwieldy to install and manage. Wireless cameras, on the other hand, sound good on paper, but their signals can be disrupted by walls and weather, whereas IP cameras do not have these problems.
Here are just a few of the features, advantages, and disadvantages of relying on IP cameras in your home and business.
Difference Between a CCTV Camera and an IP Camera
As stated before, there are physical differences between the two systems. Besides the wiring, modern IP cameras have another advantage over CCTV cameras: higher resolutions. Essentially, these cameras offer a wider field of view, allowing a single camera to survey an area that would require several CCTV cameras to survey. It is not because CCTV cameras are naturally inferior, it is merely a disadvantage of analog technology.
In the past, CCTV cameras have had a cheaper price than digital IP cameras. As camera technology has developed, this is no longer the case, especially considering the other features. In our opinion, IP cameras are superior to CCTV cameras, whether you have a small home or a large retail space. CCTV systems still have a place as an inexpensive option, but many industries have agreed that IP systems are the way to go.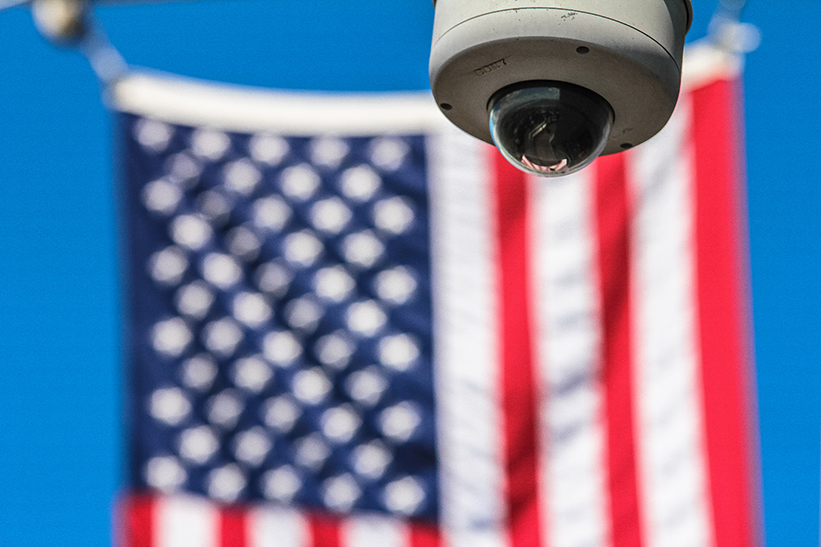 Can an IP Camera Be Connected to a CCTV System?
You may be surprised to know that you can, in fact, connect digital IP cameras to some CCTV systems. This requires a bit of understanding between DVR and NVR. DVR, or digital video recorder, is a hub that manages the whole camera system, able to display them on monitors and/or record footage from all of the cameras attached to it. Hooking up one of more IP cameras to the system may require a splitter in some cases, or connect wirelessly through the CCTV system if both the DVR and the camera have those capabilities. The DVR can then be adjusted to perform the same functions as an NVR, or network video recorder.
We do not generally recommend this, as it may take a lot of technical know-how in order to make it work. Along with the fact that many systems cannot hybrid in this way, it would be a cheaper and less complicated answer to transition to a full IP system.
IP Cameras and NVR Devices
NVR recorder hubs are the main connection through which IP cameras function, record, and display. Like DVR, NVR hubs have the job of storing all recorded footage and audio to a hard drive in order to be stored later for future viewing. As you might imagine, the memory space required for this can be immense. Most retail shops record footage for thirty days of continuous recording before deleting the footage to save on hard drive space. With the industry standard of ten frames per second encoded in h.264 at 1080p resolution, a single camera running for thirty days equals a little bit less than 1.5 terabytes of space. Multiple cameras, then, require additional space, especially if you decide to store footage for a longer period of time. Some big retail, medical, and industrial businesses have the policy of storing footage for ninety days.
When connected to the internet, an NVR can also connect to the cloud for online cloud recording storage. The main advantage to this is not having to buy and manage several hard drives at once, especially considering the cost of large terabyte hard drives right now.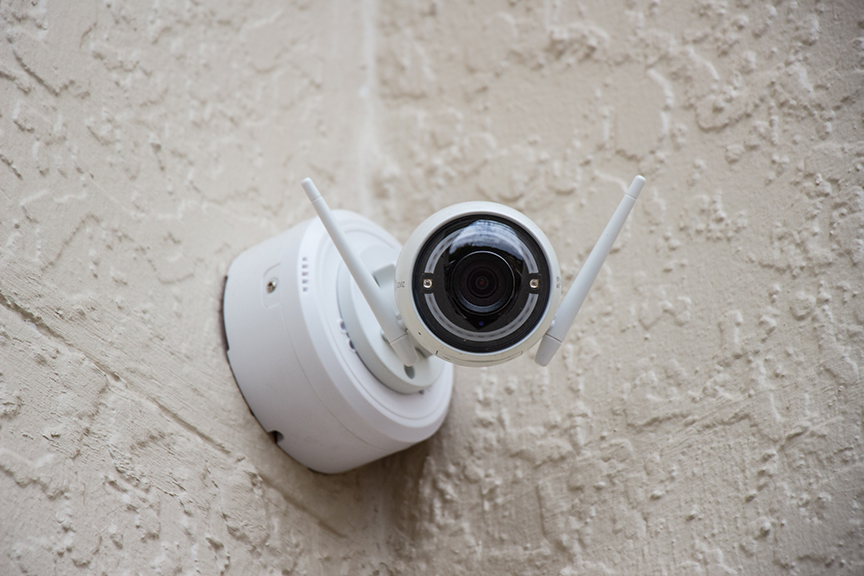 How to Set Up an IP Camera Without a Recording Device
You may be surprised to know that for all of this talk about NVR and DVR, there is a way to record all of your footage without any of these systems. All it requires is a computer and the right amount of hard drive space. This is where IP software comes in, and the right program can make all the difference in recording and displaying your footage. Unlike NVR and DVR devices, IP software can be customized to fit your needs.
The hardware required to hook up your computer to all of your cameras is a network switch box that can accept the multiple Cat5e or Cat6 ethernet cables. Don't worry about that designation, the cables will come with the camera; it may be a good idea to check which cables will work with the switch you purchase, just to save yourself a headache. A router will also work for this purpose, although generally routers have four network plug-ins or less, limiting the amount of cameras you can have at once. From the switch or router, you will use a similar cable to connect to your computer: an ethernet cable (or a UTP Cat5e or Cat6, to be technical).
With your cameras thus installed into a network, it is time to select the best IP camera software you can find. Some can be purchased, some have monthly fees, a few offer free versions of their software, and some are even completely free. We will discuss many different pieces of software below.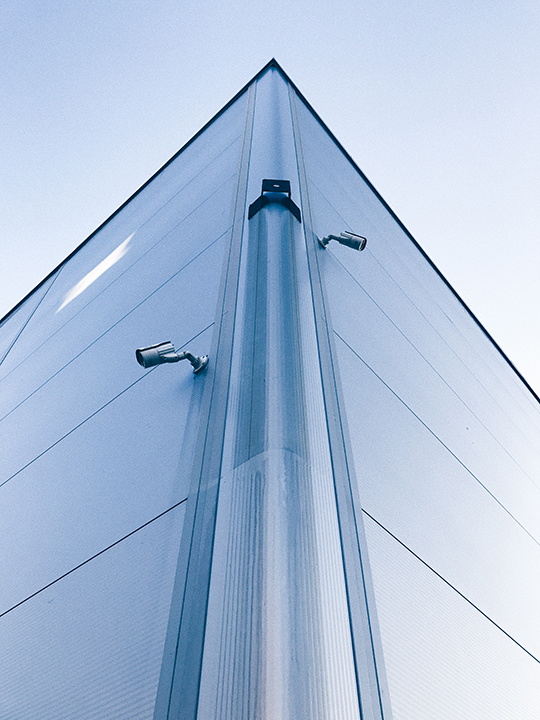 IP Camera Advantages and Vulnerabilities
IP cameras have a lot of advantages over typical analog cameras. Just a few of them include the following:
Since the technology of IP cameras is so new, there isn't a lot of data surrounding the life expectancy of these devices. From what experts can tell, each camera can last about two lifetimes of a typical NVR recorder, which can be three to five years. Thus, the average life expectancy of these cameras is six to ten years depending on the environment (outdoor cameras that suffer extreme weather may break down earlier). As the technology develops, you can almost guarantee that newer replacement cameras will have an even longer lifespan.
Although "internet" is in the name, IP cameras do not actually require a connection to the internet in order to function, which is a great defense against hackers and viruses. This is possible if your cameras are hooked up to a solitary network like your computer or an NVR that isn't hooked up to the internet. Be aware, however, that when not connected to the internet, remote viewing through a cell phone or laptop can be very difficult or not possible with the software you choose. Make sure to choose camera security software that can encrypt your footage. SSL encryption, for example, is a strong IP protection that secure websites and cloud storage systems use.
If your system doesn't have a lot of memory to hold all of the recorded footage, you can use and purchase cloud space from reputable sources to hold your recordings for the appropriate amount of time (thirty to ninety days, as stated before). Unfortunately, the price for cloud storage can be just as high as the hard drives, and access to your cloud-stored recordings can depend greatly on the speed of your internet; a bottlenecked connection can make real-time recording and replaying difficult. This is especially true for security programs that run through web browser interfaces, for example.
A singular ability that digital IP cameras have over analog cameras is the ability to digitally "zoom" in on targets in its wide line of sight. If you have ever seen dark domes hanging from the ceiling or retail stores, this is a 360° dome camera. They can certainly manually zoom, but they can also digitally zoom in order to get clearer detail of shoplifters or thieves. PTZ cameras such as these (or pan-tilt-zoom cameras) are a great option for manual camera control.
Speaking of which, the reason IP cameras are able to zoom is because of their ability to record in high resolutions. CCTV resolutions are only able to go up to D1, which is 720x480 (very small). Digital IP cameras are capable of 5MP resolution, which is 2592x1944.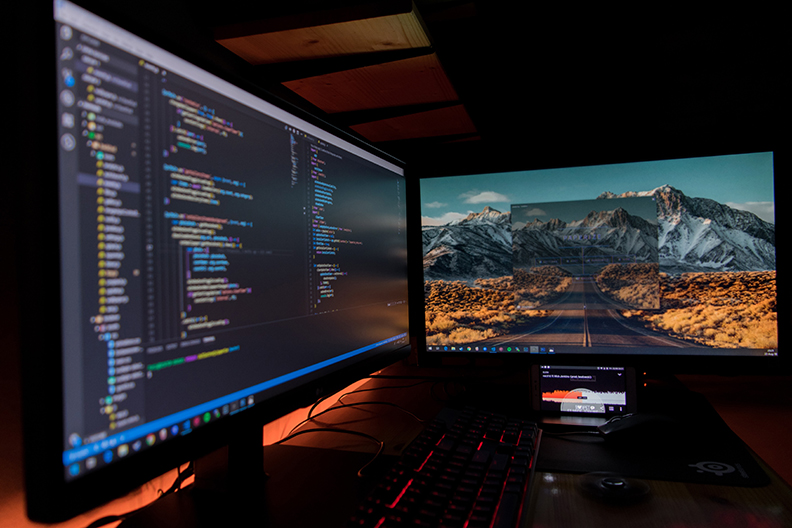 Best IP Camera Software to Date
In order to make your cameras operate to the best of their potential, having the right software package to record, playback, and view from your camera's source can make a huge difference. Useful software programs can help your home security or your security team at your business identify and catch a criminal in the act. Because there are so many IP camera programs available in the market right now, it may be difficult to find the right one at the right price. After all, software cannot exactly be "returned" for a refund. Fortunately, almost all surveillance software companies know this, and offer demos or free versions of their programs that you can try before you buy.
To assist you in finding the right program, it may be good to start with open source software.
Difference Between Open Source and Professional
The main difference between open source software and professional security packages is the cost: open source programs are completely free. Engineered by hobby programmers and designers that want to create their own system, open source programs are a great introduction to IP camera software. The only downside to open source software is actually their main purpose: open source software is meant to be expandable and changeable, and may require knowledge in programming and advanced computing. Although this is not always the case, some open source software is built as an experiment in programming, offering no easy guides or tutorials.
On the other hand, professional programs come with technical tutorials to help the average user become comfortable with their technology in less time. Professional software can cost a large fee upfront or a monthly fee, or even both. If you do not like the program for any reason, you can certainly quit, but it may end up being a loss of time and money.
In order to skip all of the hassle and weaknesses of these systems, here are reviews of open source and professional programs that will help you operate your camera network. Some of these programs even offer free versions; if you like the free software, you can expand its capabilities by purchasing an advanced version.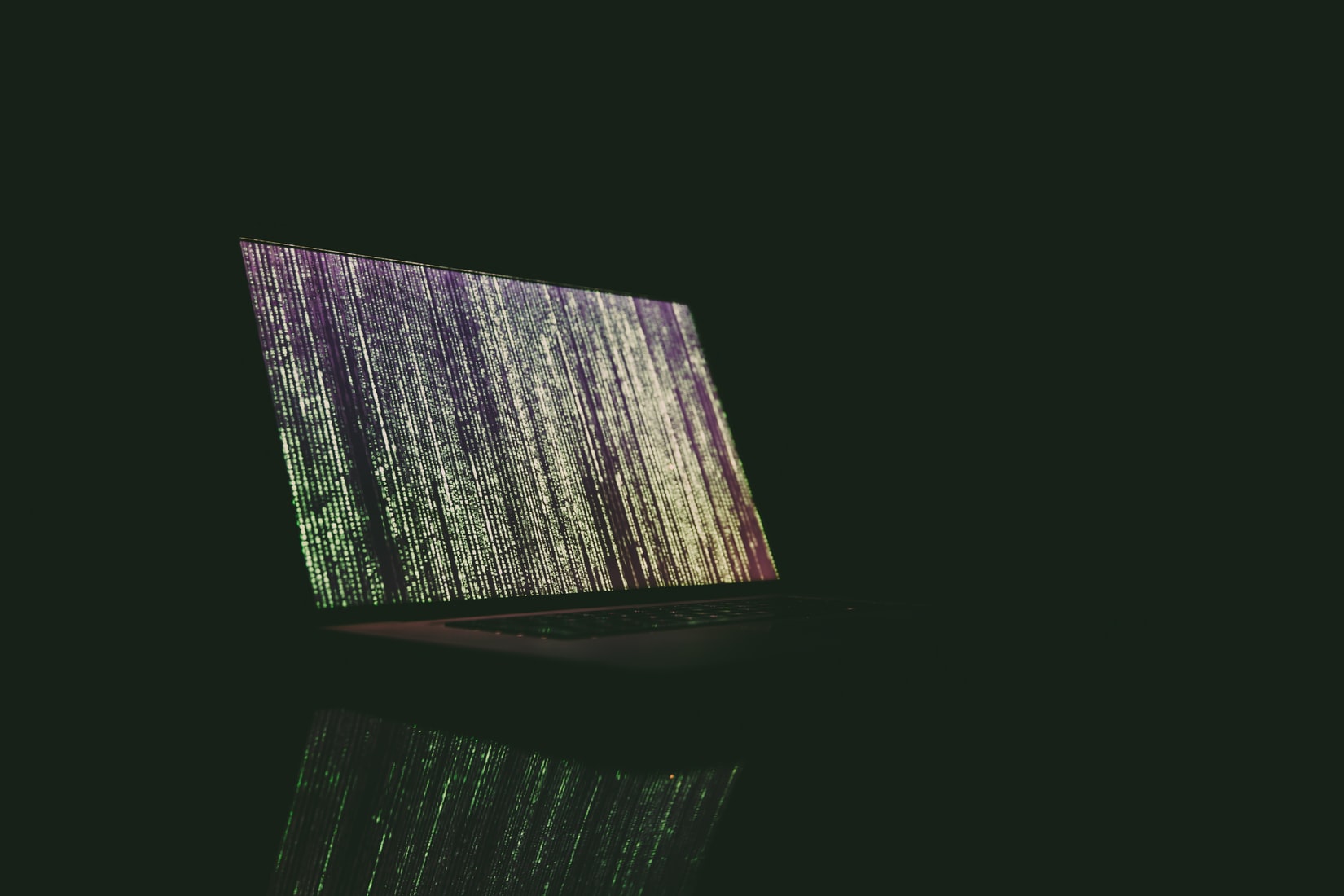 Popular Open Source Programs
Contaware ContaCam. Mainly designed for security surveillance, Contaware is a lightweight program for viewing and taking snapshots of IP security camera footage. It can be connected to your camera's motion sensors and send you a thumbnail picture of what the camera sees through email or through your business's FTP network. Contaware is designed for Windows, but can be installed on Mac and Linux with some knowledge in custom installation. There is no app at the moment, but this open source software is great for office settings.
ZoneMinder. If you have a DVR camera display, then ZoneMinder is one of the best open source programs out there. The news gets better, though: ZoneMinder is capable of NVR recording as well, and is capable of recording at 4K resolution. Capable of working with many types of hardware (including home computers, IT servers, and cloud computing), this open source software is great for both businesses and home security use. ZoneMinder can be used on Windows, Mac, Linux, Ubuntu, and other open source operating systems. There is even an app called zmNinja for accessing your security system from anywhere.
iSpy. Solely designed for Windows 7 and up, iSpy is a simple program that comes with all of the features a system needs. It is capable of basics such as motion camera integration and video recording, but its specialty is audio recording with cameras that are built to capture sound. Though the use of sound, the system is fantastic for many different uses, including baby monitoring, wildlife watching, and neighborhood watching. There is a paid version that expands upon some of its capabilities called Agent DVR.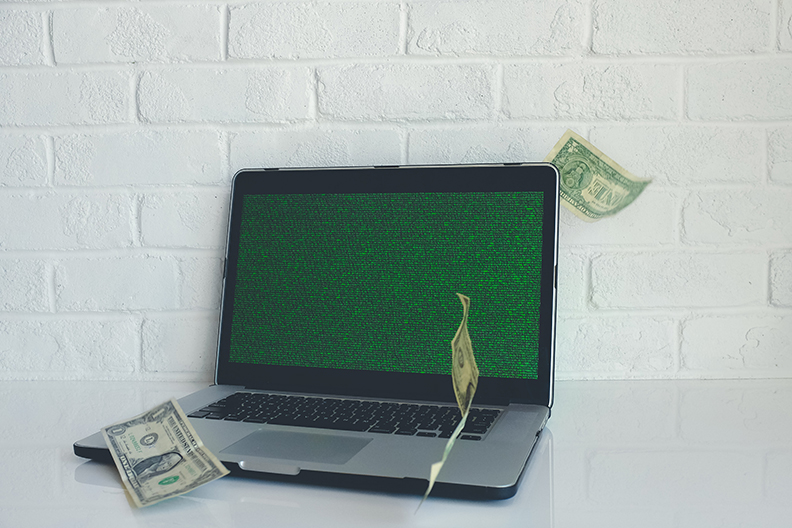 Professional Windows Camera Software
SGS HomeGuard. Perfect for commercial and home use, SGS Homeguard is a hybrid free/paid form of software. The free version comes with a year of free updates, after which you must purchase the paid version to continue receiving new features. This platform can run on Windows 2000 and up, and has an entire suite of features including the ability to hook up to many different cameras, including webcams and smaller USB cameras. It can also capture computer screens, creating images and thumbnails of the screen view at any time.
Freedom VMS. For older CCTV and HD systems, the Australian-made Freedom VMS can control multiple CCTV cameras at once, even cameras with separate manufacturers. Their system can handle cameras up to HD-SDI 720p and 1080p resolutions, a much clearer picture than typical CCTV capabilities. With available tutorials, this company can also teach you how to organize your cables to keep your system clean and functional.
Netcam Studio. Perhaps the most polished and professional piece of software on our list, Netcam Studio is a do-it-all system, capable of small applications for homes and families, or large-scale installations for large businesses. Able to connect to up to 64 cameras, Netcam can be accessed through a web-browser client and is accessible and even programmable through an app available on the iOS and Android stores. Even if your cameras are not motion-sensitive, the system's unique algorithms are able to save you on power and hard drive space until someone or something comes into view. There is a free version that is very bare bones, but there are four packs to choose from depending on your needs. The professional package contains everything a large company could need for security.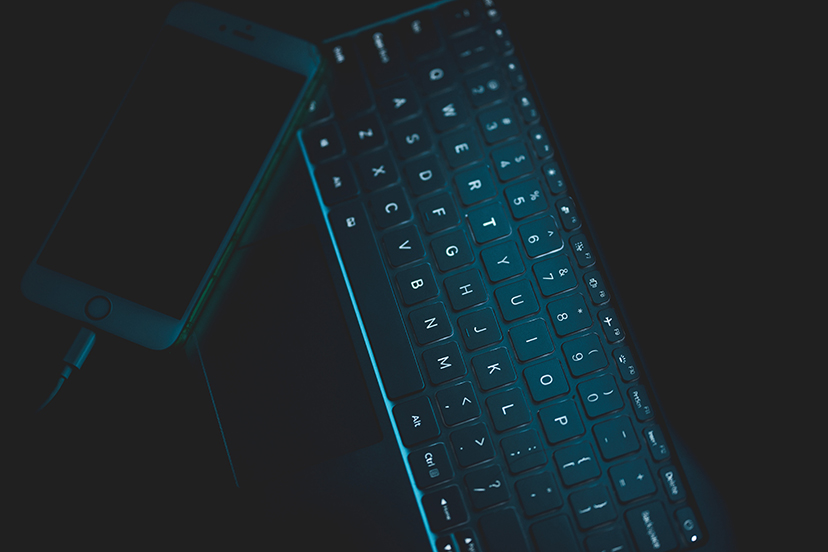 Professional Macintosh and Linux Security Camera Software
Ivideon Server. This unique piece of software describes itself as: "...a video surveillance software designed to connect web and IP cameras to Ivideon service." Its service enables your IP cameras to become their own recording devices instead of having to rely on a computer or NVR. Ivideon specializes in cloud storage for camera footage, encrypting your camera feeds with SSL security and making your camera views available from anywhere in the world their their interface. They have five different packages to choose from at very affordable prices, especially for home systems.
C-MOR IP Video Surveillance VM Software. While limited to up to 15 IP cameras at the highest professional packages, C-MOR is a good option for small businesses and homes. The software works with all of the most popular brands of cameras, and can even capture time-lapse video at high resolutions. If you have an outdoor camera or several that watch out for domestic animals or need security at construction sites, it works great with wireless cameras as well.
Best IP Camera
If you don't want to worry about the messy hastle of augmenting software, try Cove's camera. Cove's cameras have an app that easily allows you to view what your indoor camera is recording. All of the footage that your camera captures will be uploaded to a cloud so that you can review the footage of something that happenned hours or possibly days earlier. You'll also save on cloud storage sense these cameras are motion-activated so they'll only start recording when they sense movement instead of wasting digital space with useless footage of your plants growing. Try out Cove's cameras today!
---
Ready to get started?
Take this short quiz to build your customized system today!
Takes less than a minute
---