Security Cameras
, Security Basics
4 Important Features Your Security Camera Should Have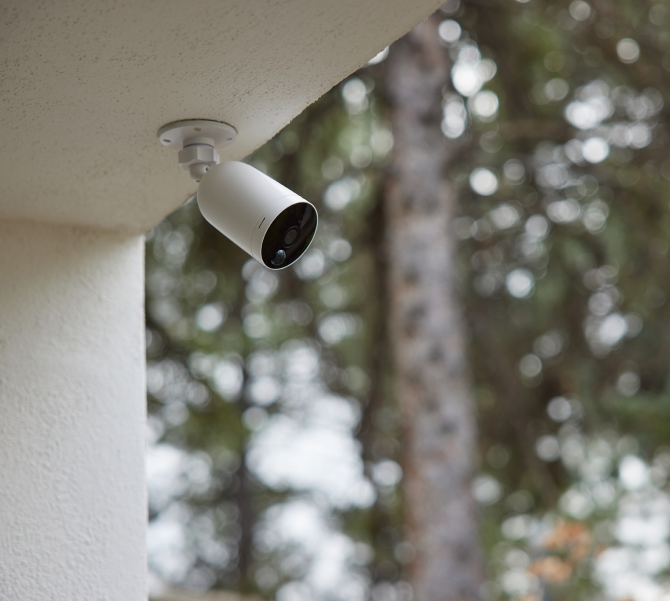 Picture this: it's the middle of the night, and you're lying in your bed when all of a sudden you're awakened by a loud thump from downstairs. You're not sure what to do. Is one of your kids dropping by? Or is it an intruder? It could be either, so as you head downstairs, you grab a bat, just in case.
Now imagine your security system has a night-vision camera with a live feed to your phone. This time, it's easy to quickly check who's downstairs, so you can confirm your alarm if you don't recognize your intruder and get help more quickly.
Smart technology has become a big deal in recent years. Smart homes, smartphones, and smart cars are everywhere. Smart security systems are becoming more and more technologically advanced. And these systems start with video surveillance from security cameras that feed to your phone. So instead of a big security camera monitor in the back room of your house, your phone is its own security camera monitor.
Today's article will cover a few of the features and benefits of security cameras.
Security Camera Features to Look For
When you're picking out a security camera, you'll want to choose one that has the features listed below. Most of these features should be standard, so if you find a cheap camera that doesn't have them, you may want to steer clear.
1. Two-Way Audio Communication With the advent of the doorbell camera in the security industry, two-way audio communication has gained popularity since it means you can answer your door from anywhere. It's easy to talk to visitors (and scare away intruders) through a video doorbell. But did you know that indoor and outdoor cameras also provide standard two-way communication? With this functionality, it's easy to talk to your family and pets when you're away.
2. HD Video and Night Vision Night vision is standard with most security cameras, but HD night vision and color night vision are not. You want a camera that can give you a clear picture of what's happening in and around your home, regardless of the time of day. A high-resolution lens at night can make a huge difference when you're trying to identify an intruder.
3. Cloud-Based Storage If someone breaks into your home but gets spooked by the sound of your alarm, you'll want to be able to give the footage to the police, even if your intruder doesn't take anything. You may want to consider a camera that records to the cloud so you can view footage even if your camera is stolen.
4. App Compatibility If you're shopping for a security camera, you'll want one that connects to your phone. You should be able to view your live feed anytime you want to. You used to need a home security monitor to view your cameras, but today, that's no longer necessary.
Security cameras can make your life easier and safer. For example, a doorbell camera on your front door means you can answer the door easily, even when you're on vacation. If you're prone to late-night anxiety, it's nice to be able to quickly check your cameras before you go to sleep.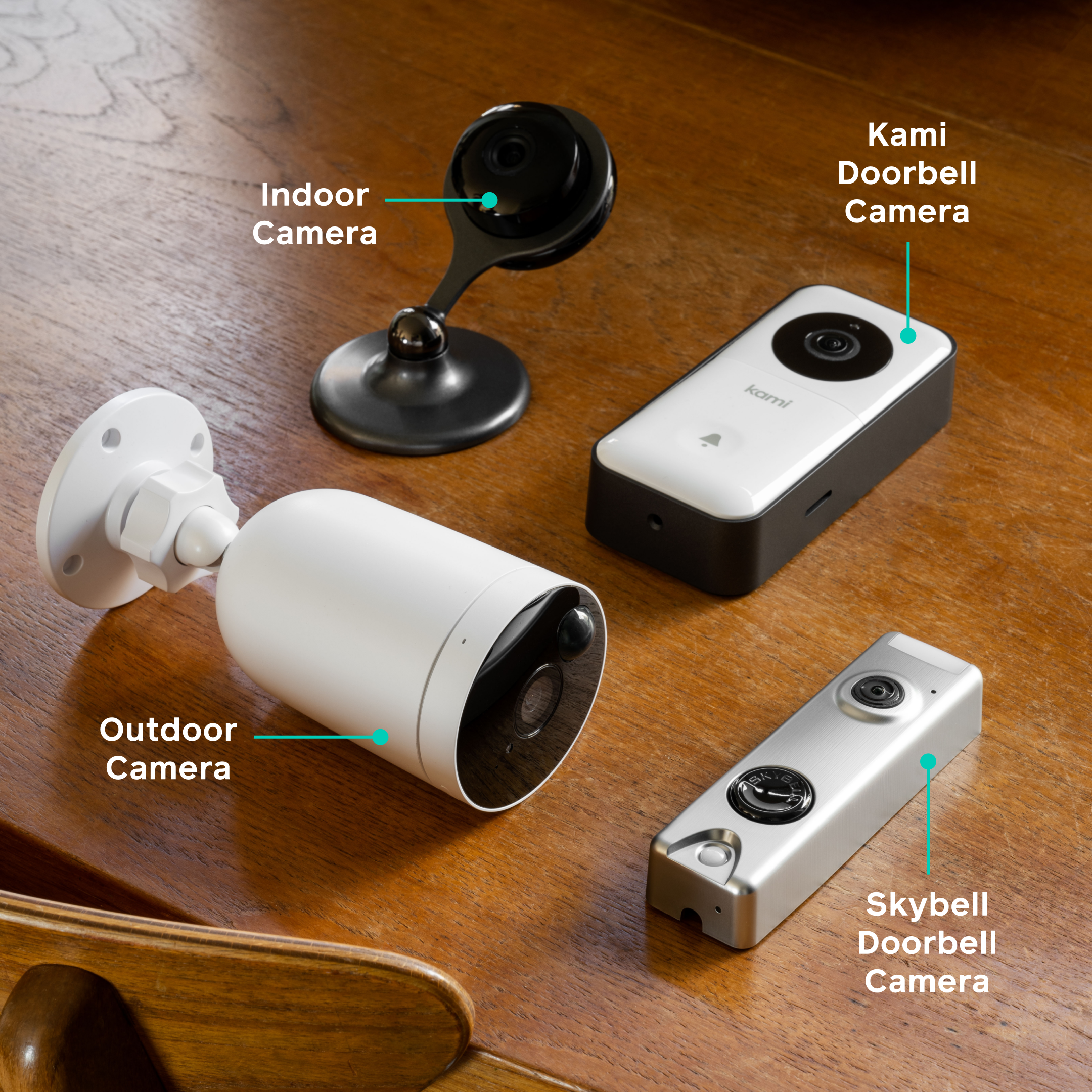 Why Cove's Security Cameras?
Cove's security cameras are easy to set up and easy to use. You can order them with your security system. We have cameras for your front porch, backyard, and living room. All of our cameras connect to the Cove app. From here, you'll be able to view your live feeds, record clips, and add new cameras to your system.
The nice thing about having security cameras that are tied to a professionally monitored security system is that, while monitoring agents can't see your video feed, if an alarm is triggered, the police will be on their way in minutes—whether you're at home or not. And you'll have built-in evidence to give them.
Cove currently offers four wireless camera options. All of these cameras require a Wi-Fi internet connection. And all of these cameras include the features described above.
Indoor Camera: Our Indoor Camera includes night vision, HD live-streaming, and free cloud storage with local storage SD card backup. This camera makes a great baby camera, nanny camera, or pet camera.
Outdoor Camera: Our Outdoor Camera is totally wireless and battery powered. It's weatherproof, and it provides HD footage from a wide-angle lens for a better field of view. With night vision and cloud storage with SD card backup, this camera is a standard part of most Cove security systems.
Kami Doorbell Camera: Our Kami Doorbell Camera is wireless and can run on battery or your existing doorbell wiring. Like the Outdoor Camera, it provides HD footage, is weatherproof and has night vision. This camera comes with free cloud storage but no SD card (generally doorbell cameras do not include SD cards).
SkyBell Doorbell Camera: Our SkyBell Doorbell Camera connects sleekly to your current doorbell wiring. It provides color night vision, HD footage, and free cloud storage.
No matter which cameras you choose for your security system, you should make sure to do your research. If you have questions about Cove's cameras or security cameras in general, our customer service team is here to help you at 855.268.3669.
You deserve to feel secure. And security cameras are a great way to protect your home and family.
---
Ready to get started?
Take this short quiz to build your customized system today!
Takes less than a minute
---