Security Cameras
, Home Safety
5 Safety Tips for When Your Pet Is Home Alone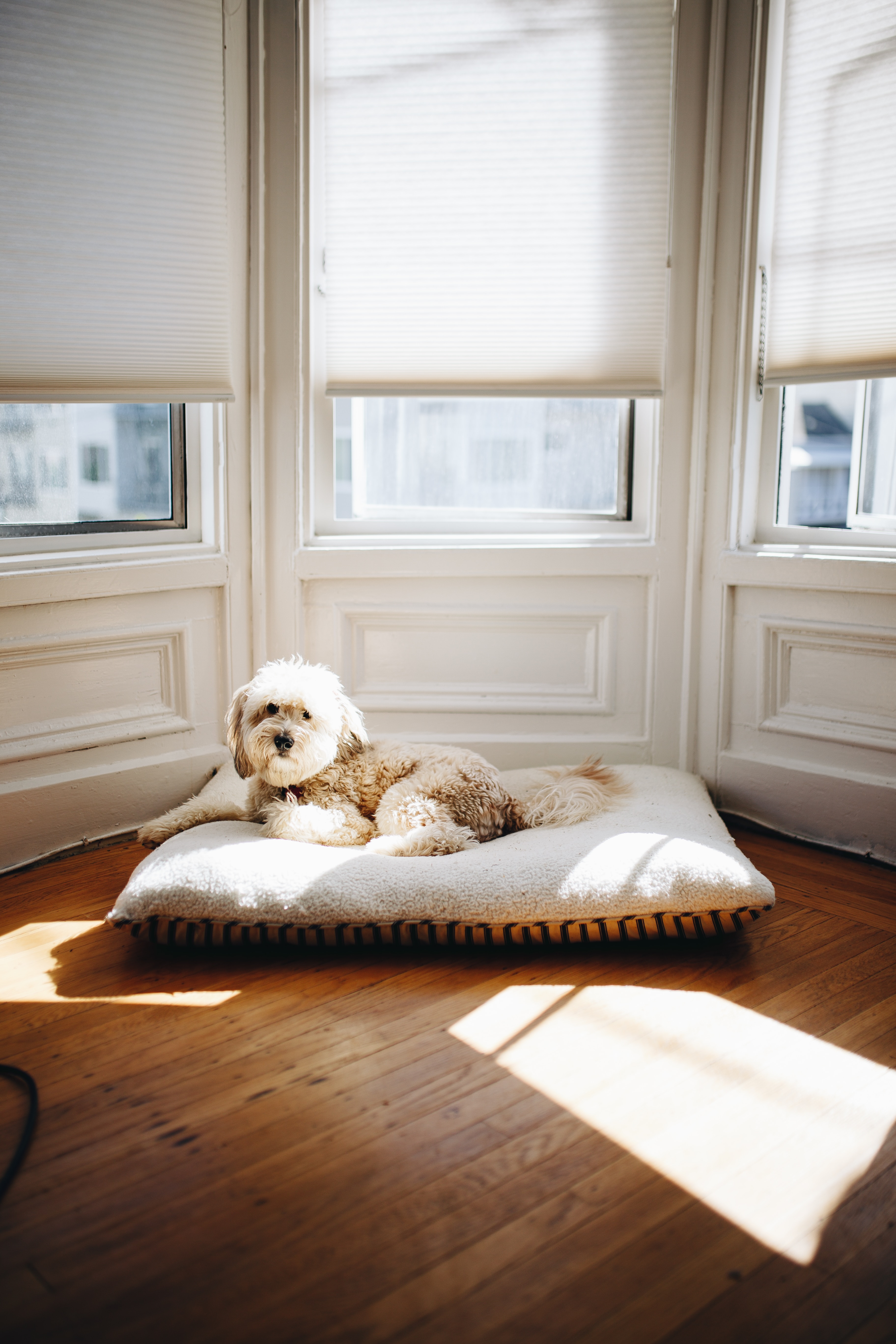 Your pet is like part of your family. They are always there for you, day or night, no matter what. And you would do anything for them.
Still, you have responsibilities. Work. School. Errands. Sometimes, you can't take your pet with you. For those times when your faithful companion needs to stay home alone for a period of time, what should you do?
If your pet is like most others, they don't like it when you leave, and they can hardly wait until you return. So while their heart grows fonder as you're away from the house, there are some things you can do.
In this article, we'll cover five safety tips for when your pet is home alone.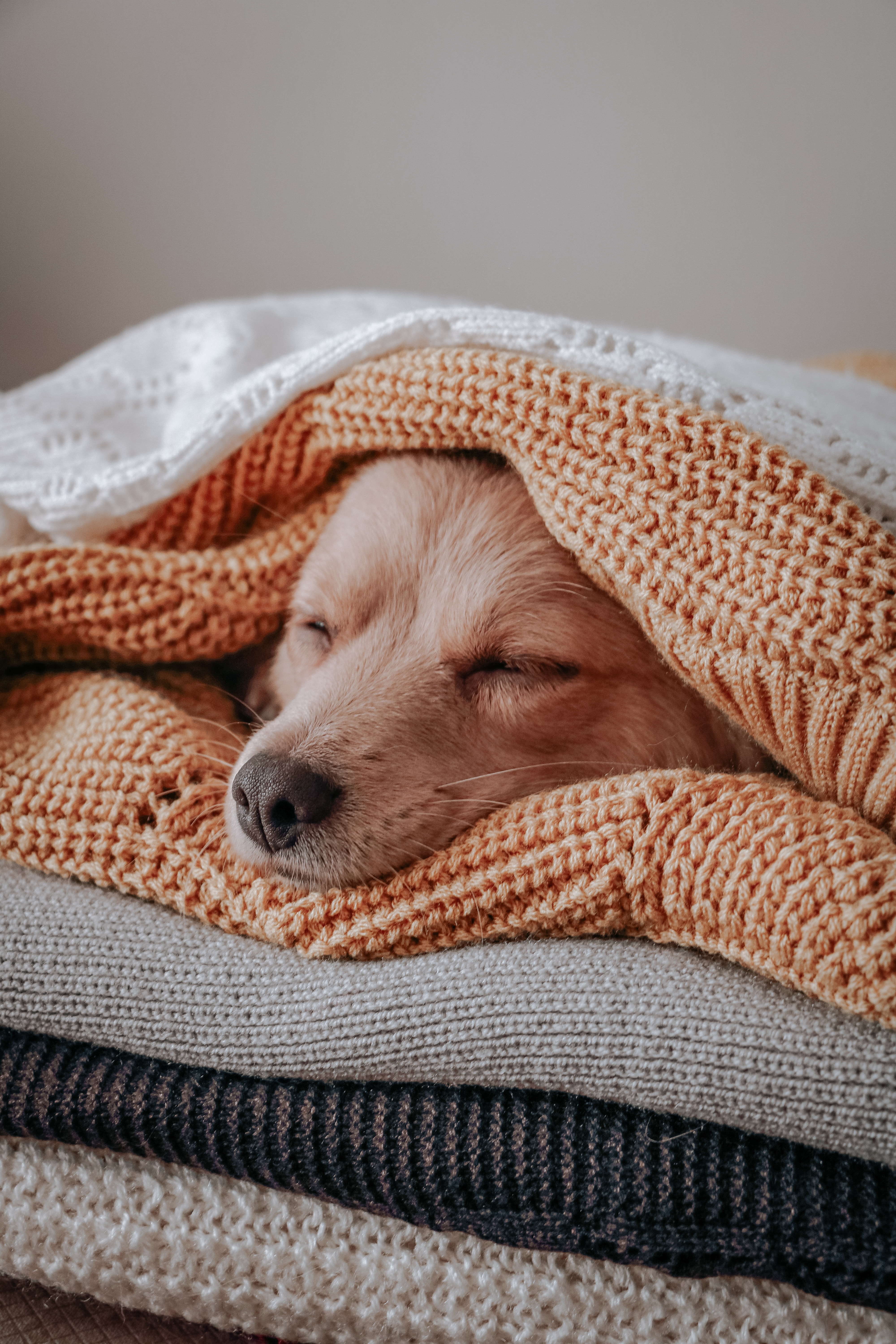 1. Create a Reassuring Routine
Pets love routine. Do you always give your dog a treat around the same time every day? We're betting your furry friend is at the treat jar like clockwork, waiting for you to toss it to them.
Routines are comforting. They create a safe feeling of peace and order. When your dog or cat knows that you get up at a certain time, go to work, then come home, hopefully they'll catch on that things are good.
If your pet is worried, however, they'll be anxious staying home alone without you. So it's important to implement a few more routines that can reassure them. For example, you could take your dog on a quick walk before work, then feed them, and finally head out the door. When you arrive home, that could be treat time.
What else does your pet like to do? If you have a playful pup, include some playtime in your routine so they can always look forward to it, making the time alone pass quicker. Check out this article on the ideal pet routine from Apartment Therapy.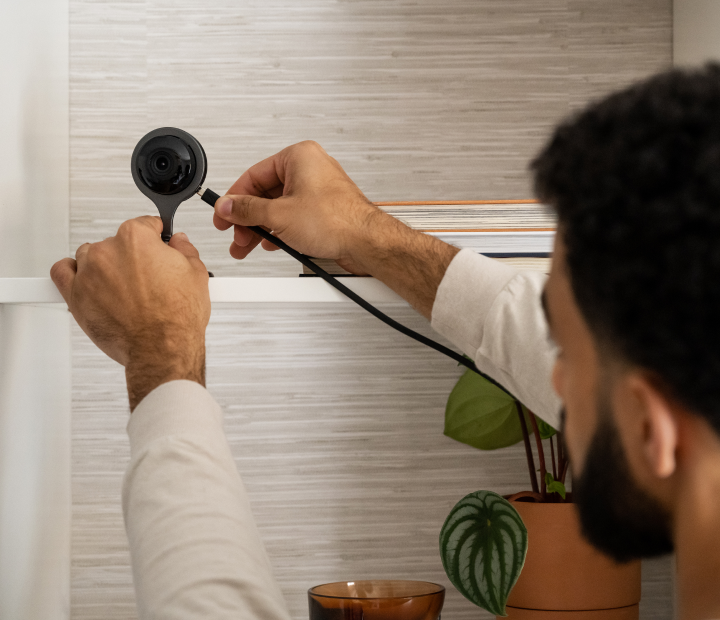 2. Install a Pet Camera
When you return home, based on the state of your house and how your pet is acting, you can only guess what has happened. What if you didn't have to guess?
A pet cam is a great resource for any pet owner. Cove's indoor camera is ideal for this, as it plugs into the wall and has a stand so there's zero drilling. Simply point it where your pet spends most of their time. You can then look in on your pet anytime you're not home. Plus, the indoor camera has two-way communication, so you can even talk to your pet if needed to reassure them or catch them if they're doing something they shouldn't be.
Should pet owners invest in a whole home security system? Yes! We highly recommend it. That way, your pet is safe from fires and other environmental threats, you get alerted if someone breaks in (or your pet somehow gets out), and you can always look in on what your pet is up to.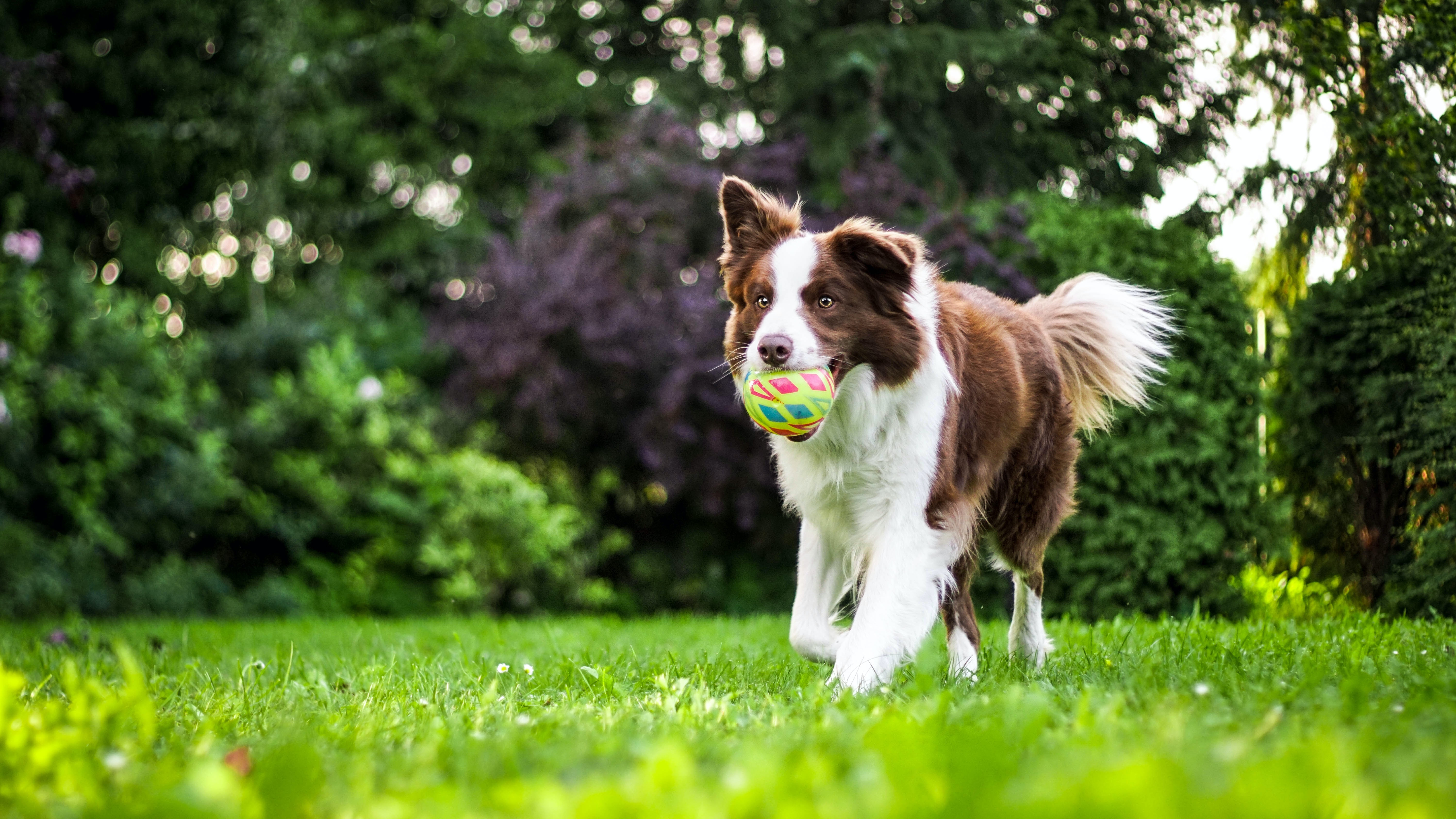 3. Hire a Pet Sitter
After observing your pet at home alone, you may determine that they need more in-person visits than you are able to give. And that's okay. It might be time to hire a pet sitter.
If you have a trusted friend or neighbor who already knows your dog, they might be willing to stop by in the middle of the day for pay or trade. Or contact a reputable pet sitting service like Care.com or Rover.com.
What do you want the dog sitter to do? They could check in for a few minutes and let your dog out to use the facilities–and that might be all your pet needs. Besides just checking in, they could also take your dog for a walk, offer a treat, play with them, or take them on a ride in the car. Discuss options with potential pet sitters to see what might work best for you.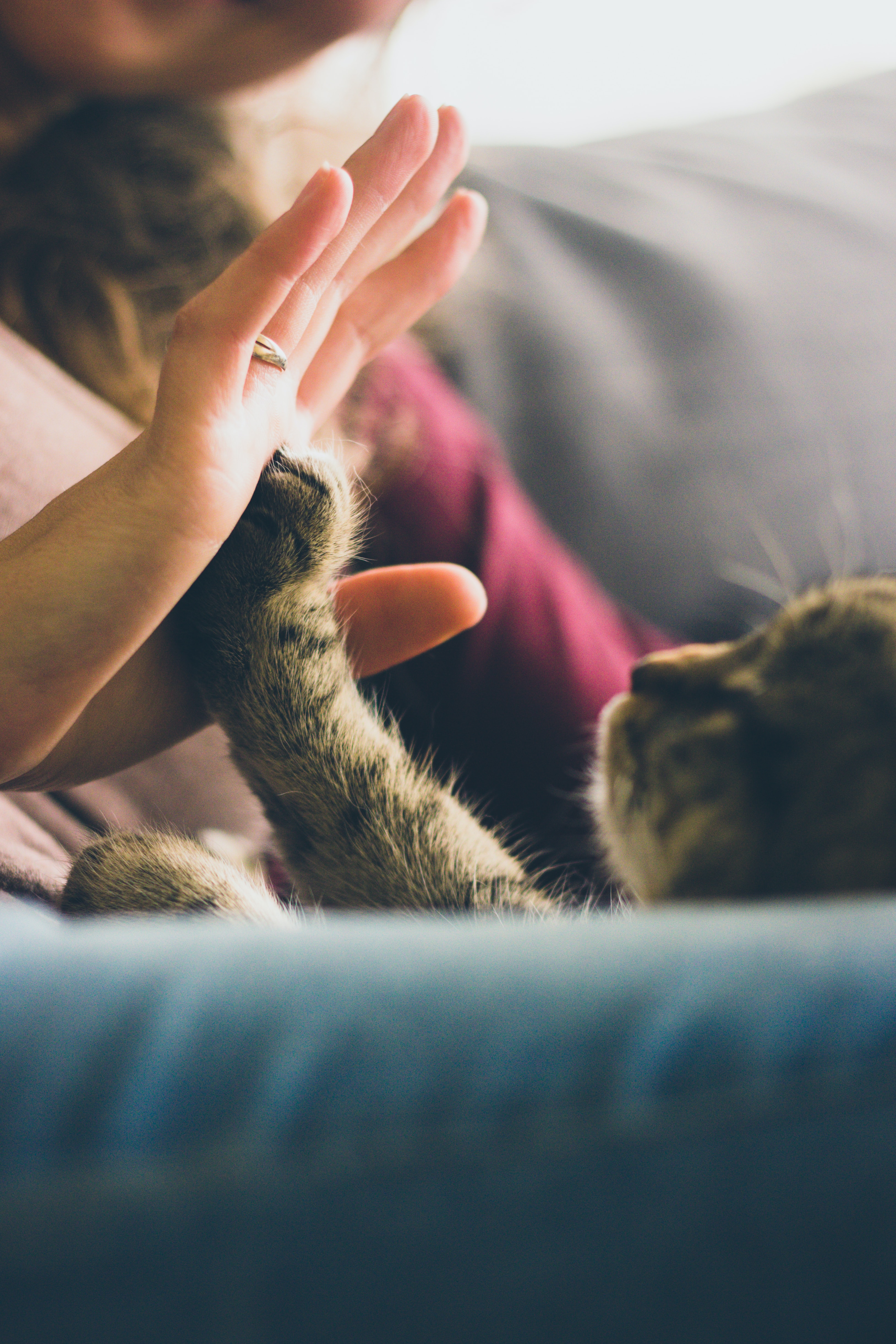 4. Don't Leave Them Tied in the Yard
When pet owners get desperate, they may resort to desperate measures. While letting your dog out in the yard is a good thing, leaving them tied in the yard, especially while you're away, is not a good idea. They will be prone to bark, which bothers neighbors who might call animal control. It leaves them vulnerable to being stolen or escaping. Plus, your pet may feel abandoned, which can lead to other behavior problems.
There are plenty of other ways to make sure your pet is safe during the day without tying them up in the backyard.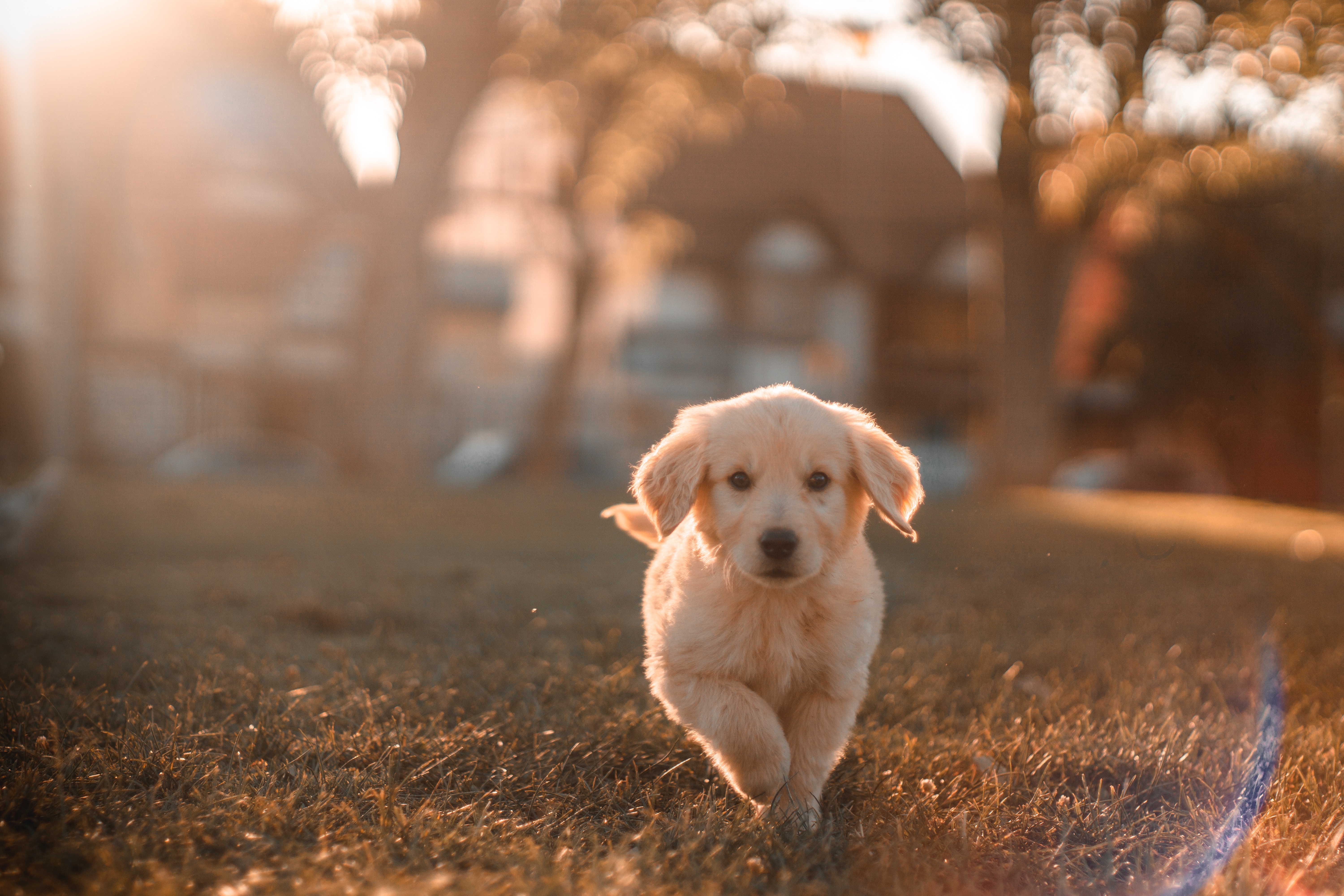 5. Crate Train
If the thought of leaving your pet home alone fills you with thoughts of what distruction you might come home to, and doggie day care isn't an option, then you might consider crate training. Many dogs are content to spend time in a crate when their owers are not home. In fact, it can be comforting for them because they have clear boundaries.
Chewy.com has some great tips on how to crate train your dog. If you don't feel confident enough for that or are having trouble, we recommend contacting a dog trainer or obedience school.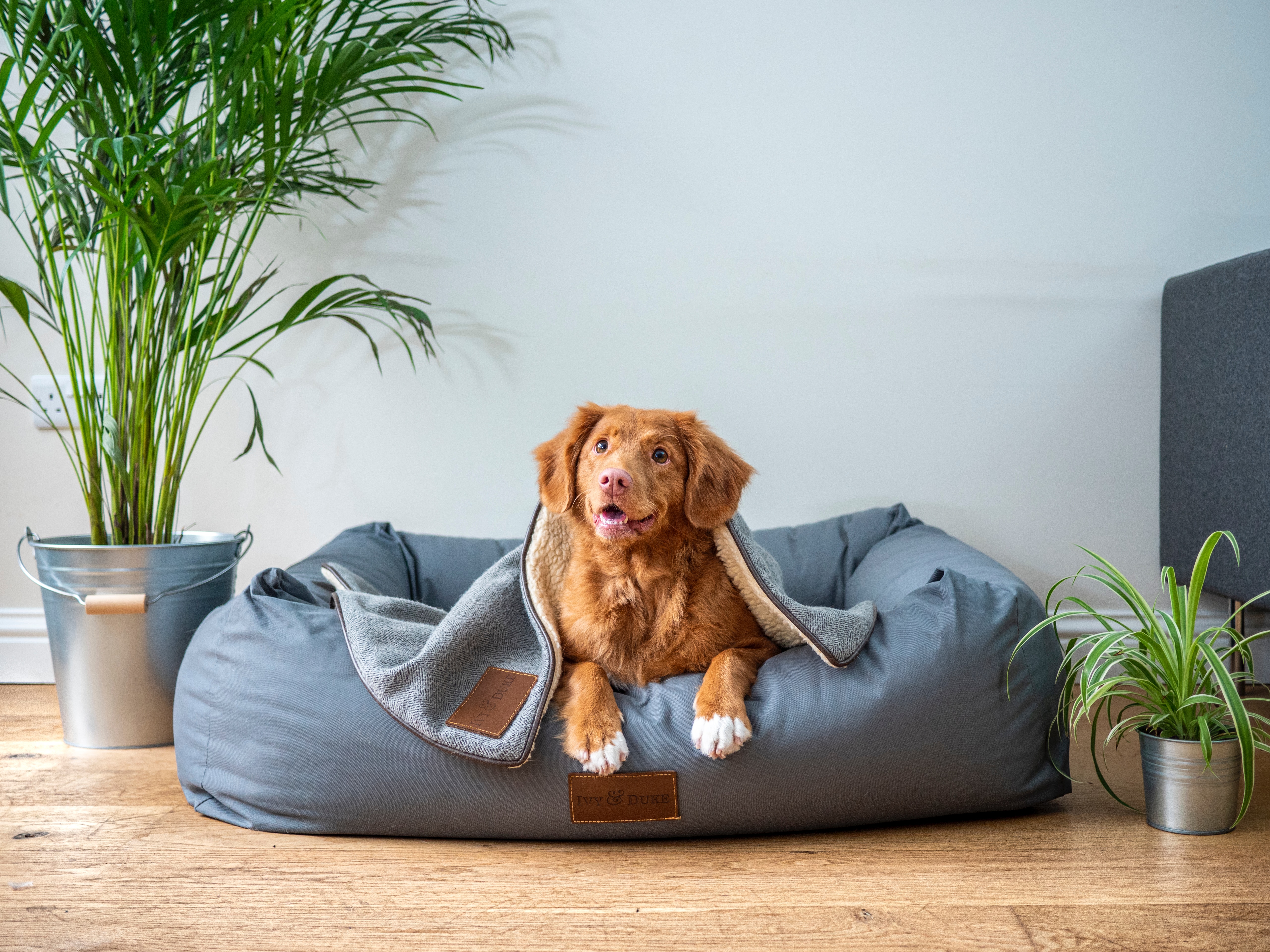 Ready to protect your pet and your home? Take our quiz to create the perfect customized security system for your needs.
---
Ready to get started?
Take this short quiz to build your customized system today!
Takes less than a minute
---