Should You Get An 8 Camera Security System? | 2022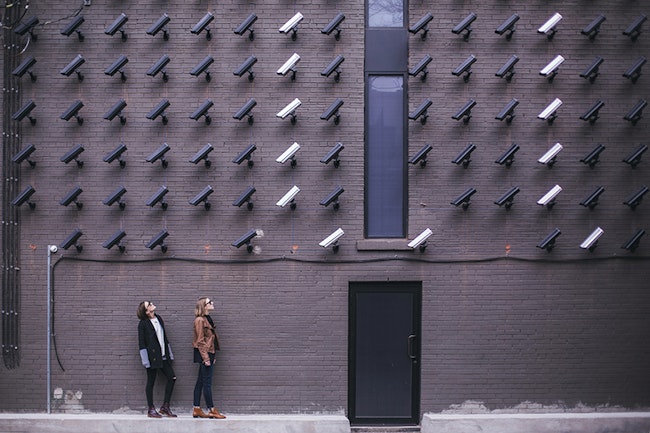 Home security systems. What are they? Why do you need them? Can you have too many cameras? All of these questions will be answered in this article about eight-camera security systems. So, first of all, what is an eight-camera security system?
What Is an Eight-Camera Security System?
An eight-camera security system is a system that has eight cameras, whether the cameras are indoor cameras or outdoor cameras. The system will usually include other features like door sensors, motion sensors, night vision, a mobile app, and cloud storage. With eight cameras instead of one, you are able to keep a better eye on your home. All eight cameras can be placed around the house strategically to ensure that every part of your property has high definition cameras with the best viewing angle possible. Placing some outside and some inside can ensure that both your property and your home are protected no matter what. An eight-camera security system improves your chances of catching the burglar.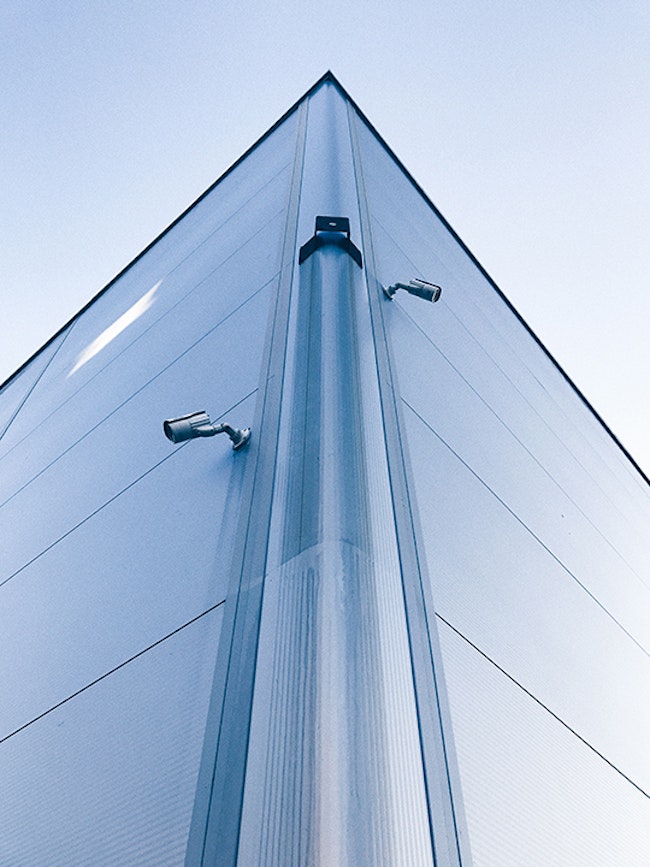 What Features Are Included With an Eight-Camera System?
Within an eight-camera system, you can expect to get a wide variety of devices that all work together to protect your home. Since we know our Cove systems better than anything else, we will use our own home security system as an example of features that are included in a security system.
1. Smart Home Security: One of the most important features in a security system is that it is "smart." Smart home security means that the system is able to connect to a smartphone (Android, iPhone, or any other mobile device) using a home security app. When you're connected to the app, you have features like remote viewing, remote access, and mobile alerts. This helps you to stay in touch with your system, even when you're far away from home.
2. Night Vision Cameras: Cove offers cameras equipped with high-quality night vision. Since nearly half of all burglaries happen at night, we understand the importance of protecting your home after the sun has gone done. Night vision allows you to watch your home through your home security cameras while the lights are off. Night vision is needed for both indoor and outdoor security cameras. Thanks to night vision cameras, you can watch your home at all hours of the day. Essentially, infrared night vision enables you to record and access footage of your cameras 24/7.
3. Motion Detection: Motion detection plays a huge role in your interaction with wireless cameras. The motion sensors in the camera help to tell you when something is moving near the camera. When the motion sensors are triggered, you will get sent a notification to your mobile phone. After you get the notification on your Apple or Android phone, you will be able to access the live footage from the camera. This is all made possible through motion detection.
4. DIY Installation: One of the best features of a wireless camera is that it is easy to install. The wireless feature allows you to connect from anywhere after installation, and it will only take a few minutes to install. With a DIY security camera, you are in charge of the installation. This means that you have freedom, security, and comfort in knowing that you can set up the system where you want to see cameras and avoid areas where you don't want to see cameras. DIY systems are also completely wireless, meaning that you don't have to worry about the hassle of hiding wires and rewiring your home.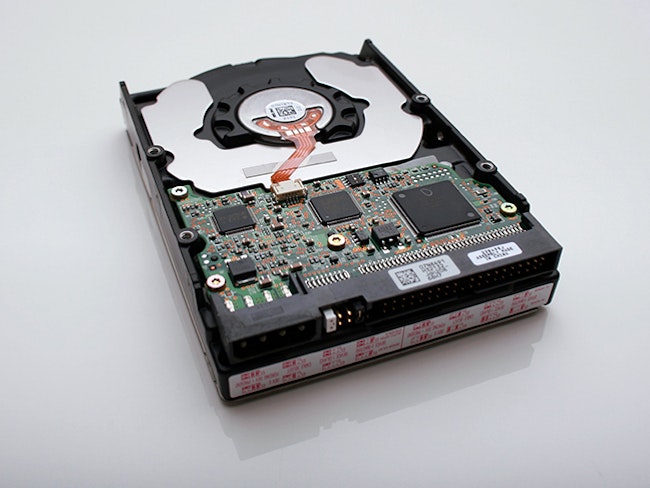 5. Cloud Storage for Videos: Ever scared that you're going to run out of room to store your video footage? Here's an easy fix. With an eight-camera security system, each camera will be given its own 7-day cloud storage with rolling footage. The camera footage will slowly replace itself after seven days, so you will always have the important camera footage at the front of the storage. With rolling recording, you can record the live feed and video recording at all times, never missing a moment. If you want more space to store the live footage, you can plug in an SD card or flash drive for more recording room. Cloud storage gives you more room to monitor your home.
6. Eyes Everywhere: With an eight-camera security system, you'll never have to worry about that again. Instead, your cameras will have a clear view of every inch of your house. You'll be able to view your home from every angle. You will have cameras watching every nook and cranny to ensure that your home is safe all hours of the day. By viewing your home from multiple angles, you will have constant protection over every inch of your home.
7. HD Quality Video: Another amazing feature that you can expect from an eight-camera smart system is HD quality video. The high definition video from these cameras will be stunning. No grainy video where you have to squint to make out the shapes. Instead, the video will be in stunningly real HD DVR. The recorder is able to capture images in clear video, making it easy to see that your home is protected from the comfort of wherever you are watching the video on your phone.
8. Wide Field of View: When you set up the camera, you'll see that the wireless camera has a great viewing angle and a wide-angle-lens. This helps you to see more at once. Whether you're setting up the outdoor camera or indoor camera, all of the cameras will be able to see at a 140-degree angle. This, paired with real-time monitoring and wi-fi security, gives you optimal usage for the camera.
9. Two-way Communication: Using wifi, your wi-fi security camera will be able to connect to your mobile device. Wi-fi cameras can be used for two-way audio, meaning that you have eyes and ears all over your property. Cove's alarm panel is also set up for two way communication between you and the monitoring center. This feature will use two-factor authentication to ensure that no one will be able to hack into the server.
10. Professional Monitoring: With your camera system, you will have access to professional monitoring. This means that you will have someone watching 24/7 for alarm notifications from your security system. Some companies will even watch the camera feed looking for suspicious behavior. These companies watch the CCTV footage with real-time video transmitted through a wi-fi connection. The surveillance cameras can be accessed through the company, and they will watch each surveillance camera closely. If they see anything on the wireless or wired security camera, they will call the authorities to your house. Just be aware that most security companies leave the video monitoring up to you.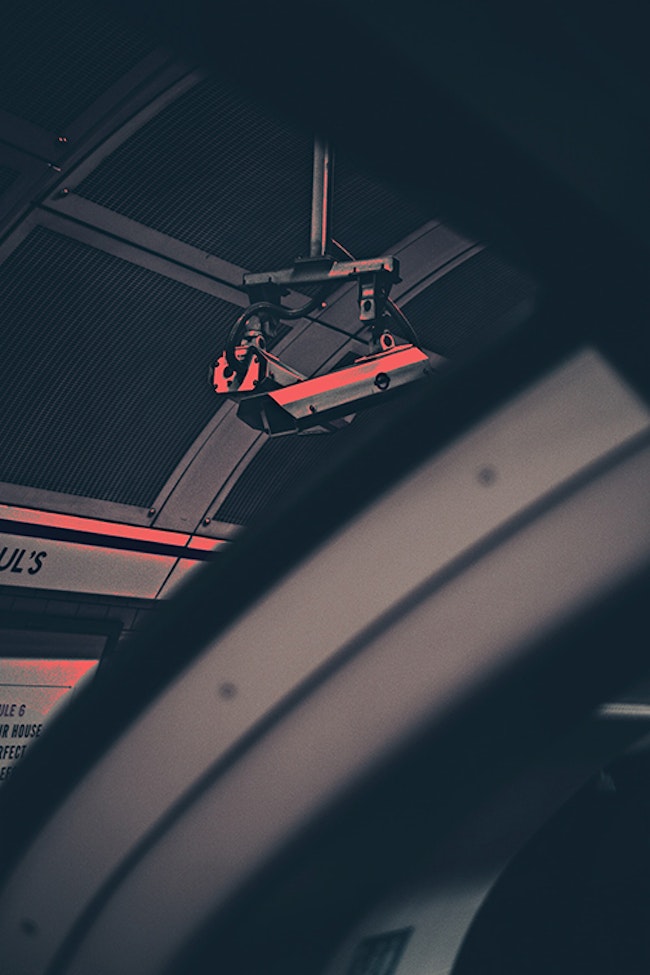 Who Should Consider an 8 Camera Security System?
You are unique. Because you are unique, you have a unique setup to your home to help you feel comfortable. You chose where you wanted the tables and chairs to be set up, and you picked the color and style of the furniture. For most people, it's safe to say that their homes represent them. That's why an 8 camera wireless security system could be perfect for some and not fit for others.
There are a few things that make you a candidate for an eight-camera security system. The first thing is that you're interested in hidden cameras. If you like the idea of having a hidden dome camera or floodlight cam that connects to a wireless base station, then this type of system may be the right one for you. With a multiple camera system, you can place the weatherproof outdoor camera outside of the home and the indoor cameras inside your home, protecting every area. With your extra cameras, you can use them as hidden cameras. If you have any wired parts of the system, you can use them closer to the home. If you're planning on using part of the system outside, ensure that the outdoor cameras are weatherproof.
The next thing that would make you a candidate for having an eight-camera system is if you feel like your current level of security isn't enough. If you're looking for more out of your system, you may just want more cameras. Eight-camera security systems can cover every inch of your property rather than leaving blind spots. This camera security system covers every blindspot and limits false alarms.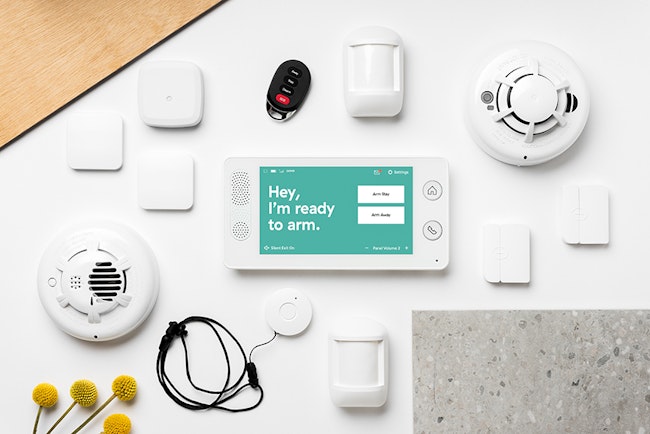 The last thing that would warrant the 8 camera security system is if you want to have as small of a chance as possible of a burglar getting onto your property without being caught on camera. Some cameras have facial recognition as well, zooming and locating the face of the person to ensure that their face is caught on film. Combining your camera system with other features like a doorbell camera or a smart doorbell can significantly improve the chance of catching an intruder on camera.
In short, use a larger camera system with more cameras if you're looking for more protection. Cove provides home security products that offer most of the features outlined in this article. The only gadgets and features mentioned in this article that we don't provide are doorbell cameras, outdoor cameras, and video monitoring. We don't want to invade your privacy so we don't even have access to your cameras, but we do care about your safety so we will be alertly waiting for any notification of trouble that your security system sends us. Feel safer with a Cove Security System.
Ready to get started?
Take this short quiz to build your customized system today!