Security Cameras
, Security Basics
10 Questions and Answers About Game Cameras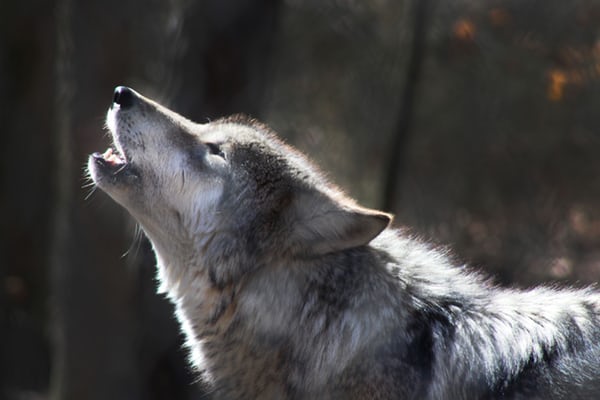 If you are not involved in the hunting community, you may be unaware of the capabilities of game cameras. If you are part of the hunting community, you may be under-utilizing your game camera unless you have thought about using it for home security. Utilized by nature photographers, hunters, and wildlife enthusiasts alike, these lightning fast gadgets have been used for years to collect data on wildlife while maintaining an element of stealth. This covert quality is exactly what makes game cameras ideal for much more than just animal detection. In this article, we will answer 10 questions about game cameras to showcase their impressive abilities and how those abilities are the perfect addition to your home security.
1. What are Game Cameras?
Game cameras are high-quality devices that were invented for the purpose of tracking wildlife creatures in their natural habitat with minimal disturbances. Operated by batteries, game cameras are weatherproof and use infrared technology to capture footage with remarkable speed. Many types of game cameras are available, so whether you want the ability to take photos, film video, or capture a time lapse, these gadgets have got you covered. There are also varying options of storage options, including wireless and memory card.
2. How Can Game Cameras Be an Asset to Your Security System?
Game cameras capture high-quality photos upon detection of motion within their line of sight. This motion sensor makes them ideal for capturing footage of unwanted activity on your property. A game camera can be a valuable addition to your security system if you have a current, persistent security problem like a recurring trespasser that you want to catch on film and use facial recognition technology to identify. They can also be used in anticipation of future problems, like if you want to be sure you have footage if someone were to ever break into your house. Photos taken by game camera offer excellent image quality and resolution on both bright days and cloudy evenings. Infrared night vision will help capture the best nighttime images.
3. What is the Difference Between Game Cameras and Trail Cameras?
Trick question! Game cameras and trail cameras are different names for the same thing: a camera operated by batteries that captures images with lightning fast speed. Setup for these cameras is quick and easy. Models of both game and trail cameras have infrared and LED options and are intended to help capture a target's picture and location. The glow emitted by the infrared is minimal to nonexistent.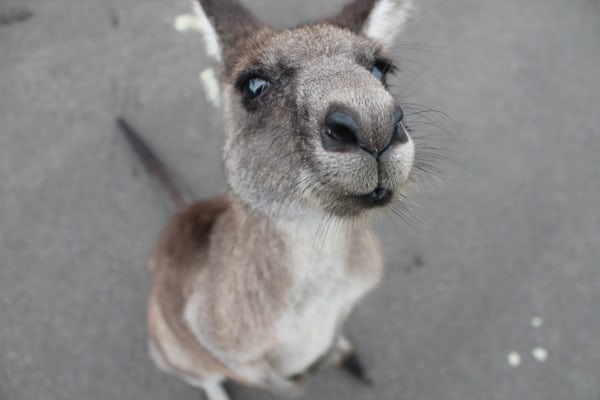 4. How do Game Cameras Work?
The essential components that make a game camera work are its motion sensor, lens, infrared emitters, batteries, and SD card. The motion sensor portion of a game camera is what triggers the camera to capture movement. A camera that took photos or video clips every time the wind blew the leaves around would be useless, so motion sensors are also equipped with heat detection. The better the sensor, the faster it will detect movement and heat. The faster it can detect movement and heat, the faster it will gather footage within its field of view. Higher quality cameras also have a high-speed turnover time between taking one photo and being ready for the next. Lens quality makes all the difference in the shots captured by a game camera. A camera with a high megapixel count and a bad lens will take just as poor resolution of photos as a camera with a low megapixel count and a bad lens. A good lens is clear, smooth, and not easily fogged up or damaged. Light above a certain spectrum is undetectable by humans, and most animals aren't capable of noticing it either. Cameras that transmit infrared light emit little (if any) glow, making detection nearly impossible. The more stealth you want your camera to have, the higher quality your infrared emitters should be. Game cameras are specifically equipped with long battery life. The longer your batteries last, the less time you need to spend worrying about them. A dead battery during a break in means no photos or videos of the crime, rendering the camera unable to fulfill its purpose. Many game cameras come with rechargeable batteries, which decrease your expenses and contribute to a cleaner environment. A good SD card with lots of storage will also decrease the amount you have to worry about your game camera. These cameras are self-contained, so they need a place to store the footage they take. They also need to be able to take and store a lot of footage within a matter of seconds so many photos or video clips can be taken.
5. How Exactly do Game Cameras Store Your Photos and Videos?
Photos and videos taken by your game camera are most frequently stored on an SD card found inside of the camera. These high definition images and video clips stay on the card until it is full, and then need to be removed so the camera has enough space to continue filming. Some game camera models are wireless and offer the option of connecting to an app for video and photo storage. This is generally accomplished via connection from a hotspot that the camera is built to generate and a device with bluetooth. Available for both iOS and Android, a wireless game camera app allows high resolution images and videos to be sent to your phone, removing the need to manually remove and export data from an SD card. This method makes obtaining your pictures quick and easy so you can always have them on-hand in the case of vandalism or intrusion.
6. Do Game Cameras Make Noise?
Game cameras are designed to capture shots with no shutter click, eliminating unwanted detection. If there is a noise when the shutter closes, it will be minimal. They are designed to be discrete, offering a valuable element of stealth to your security.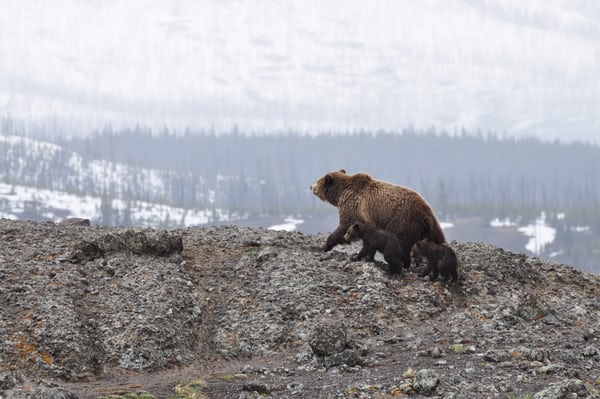 7. How Far Can Game Cameras See?
A typical long-range game camera has a detection scope of about 40 feet. Extreme models offer coverage up to 100 feet. Subjects either extremely close to the lens or at the far end of your camera's range may appear blurry, but objects in the detection range will be clearly discernible. You will be able to make out faces, and some models even offer the ability to photograph license plates in the dark. Capturing footage of criminal activity has never been more simple and easy.
8. What is Infrared Flash?
When a game camera's sensor is triggered, the camera emits what is called an infrared flash. This flash allows the camera to take photos without emitting a visible light. There are very few animals who can see infrared flash, and certainly no humans can detect it. A thief would never even know their photo was being taken.
9. Where Should You Place Your Game Camera?
Your objective will ultimately determine the placement of the camera. This is an extremely important decision because a poorly placed game camera will render it essentially useless. It will still capture photos of great image quality, but a camera can't capture anything valuable if it is facing the wrong way. Game cameras are designed to camouflage into their environment, so you'll want to place yours somewhere it can blend in. If you already have a persistent problem you want footage of, place your game camera in the line of sight of the area affected. If you are setting your camera up as a preventative measure, you'll want to choose an area where the camera can be discreetly placed but still have a good, broad view. If there is a key entry or exit point to your house, placing a camera there will allow you to capture pictures and videos as an offender comes and goes. You'll also want to place it at an appropriate height. Placing it too high can eliminate the camera's ability to photograph a face

10. How Can You Keep Your Game Camera Safe?
In addition to wise placement of your camera, the best way to protect it is to safeguard with a security box. A security box allows your camera to be fastened to a pole or a tree, lessening its chance of being knocked down by an animal or stolen by an intruder. The locks on a security box provide maximum protection and stability. Locks come in the form of padlock and combination lock, allowing room for customization.
Tying it all Together
Though they were originally invented for hunting, game cameras have a lot to offer the field of home security. They sense movement, capture images, and store footage in one quiet motion. If you don't already use one, we hope you will consider it as the next valuable addition to your home security.
---
Ready to get started?
Take this short quiz to build your customized system today!
Takes less than a minute
---