Security Cameras
, Security Basics
How to Install Security Cameras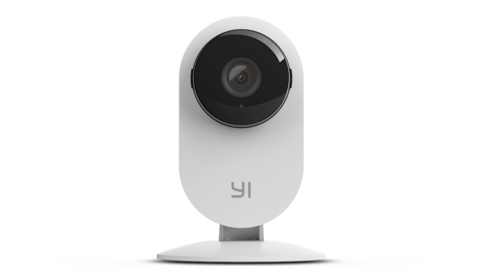 According to the New York Times, only 17% of Americans own a security system. We suspect that some homeowners are deterred due to misconceptions that circulate around home security systems, giving them false expectations about owning a home security system. The misconception is that all security systems are expensive, with ugly wires and long contracts. However, this mindset simply isn't true. Some security systems are like that, but others, like Cove Security, aim to please the customer by offering an inexpensive, wireless, and contract-free surveillance system. To show the difference between Cove products and the camera systems of other competitors, let's take an inside look at the installation of the products.
Where to Install Wireless Home Security Cameras
When installing a video surveillance system, the most important decision you need to make is where you are going to install the surveillance camera (or cameras). Since you don't have to worry about connecting a camera cable to the mainframe of the house, you can focus on finding the best placement for the CCTV system.
When installing an outdoor camera, homeowners should always install the camera above eye level. Typically, the best place for an outdoor security camera is seven feet off the ground or higher than a door frame. This height allows the camera to have the best viewing angle of your property. From seven feet in the air, the wireless camera will be able to get a clear view of a person's face as they approach the home, while still maintaining direct visuals of the person when they are at the door of the house. The goal of placing an exterior camera is to limit the number of blindspots in the camera's vision.
When installing a wireless indoor camera, homeowners should place the indoor camera in high-traffic areas. Although the wireless security camera can be moved from room to room, it's important to leave the camera near a main entry point when the system is armed. For example, you can move the indoor camera to the baby's room and use the camera as a baby monitor while you're home. If you are about to leave the house, you should move the indoor camera back into the living room or entry way to better watch for an intruder.
Indoor cameras can be placed on a table, mounting bracket, or on a shelf. The easy DIY installation allows homeowners to have complete control over the placement of the indoor camera system. Since the wireless home security cameras have motion detection, homeowners should place the cameras in a location where they can take full advantage of the motion detection feature.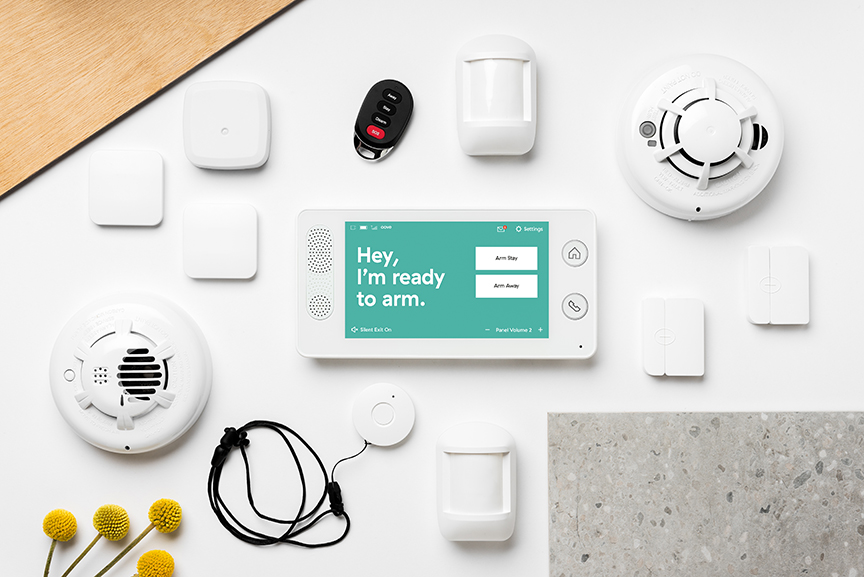 Security System Installation Without Wires
There's a huge difference between installing wireless security and wired security. First of all, with a wireless system, you don't have the hassle of wires. Instead, each device uses long-lasting batteries to operate. By relying on batteries instead of wires, you get rid of the hassle, and you gain the option to install the security system on your own. Because you don't have to worry about setting up an appointment with a professional security camera installation team, you gain the freedom and flexibility to set up the system.
Since the cameras don't rely on wires, you also have the freedom to set up the system wherever you want it to be. You can take better advantage of features by placing the cameras where they will have the best angles. Having wireless indoor cameras makes installing security cameras and home security camera placement easier and more efficient.
If you're nervous about finding the best location for your wireless video cameras, you can always call the wireless security company and ask for advice. The company will be more than willing to help you set up the video cameras for no charge (something that you won't get from a wired system).
Wireless cameras are easy to install. To install multiple cameras, simply turn on the cameras, connect the cameras to a wi-fi signal, and then place the cameras wherever you want them. Since there are no cables, you can move the camera from location to location as needed. Outdoor security cameras, dome cameras, IP cameras, and doorbell cameras are always better without the hassle of wires.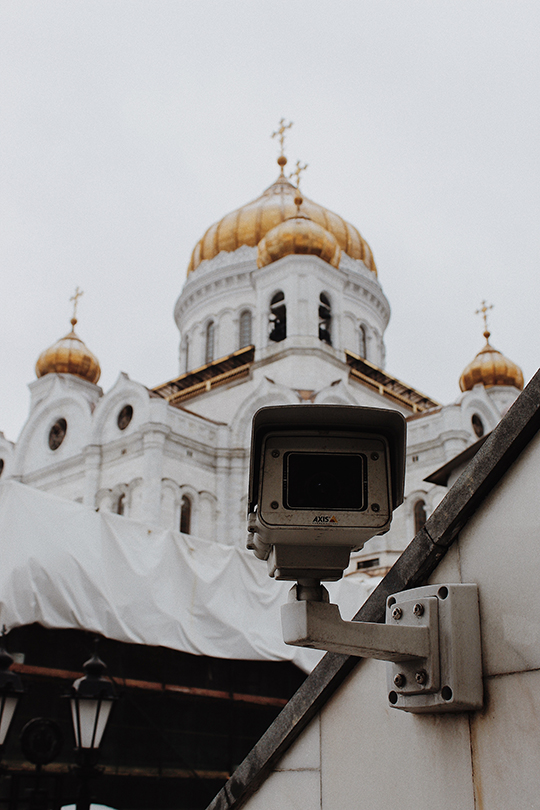 Security Camera Installation with a Wired Security System
A majority of home security companies offer wired surveillance. A wired system works similar to a landline phone. It is connected to the house and cannot work outside of the house. Without wires, the surveillance won't work. If the power goes out, the video surveillance cameras will be offline. Wired systems are connected directly to the electricity of your home and are incorporated into the wires of the house. This means that you will not be able to install the wired security camera system on your own. The camera wires are also hard to hide and often stick out behind the camera, wrecking the sleek look of an efficient camera system.
The process of installing the system can take hours, days, or weeks, depending on how quickly your schedule can line up with the schedule of the home security company's installation services. Since the cameras have to be connected to the wires of the home, you need to schedule an appointment with a professional installation team. If you can make time for a three-hour time block with the company, the security camera installation can begin.
When the team arrives, you will have a chance to walk the team through your house and show the different areas of the home that you want to be protected. However, the process of the security camera installation is mostly up to the installation team. After you talk with them briefly, they will access the wiring in the home. If the wiring of the home is already capable of the home security cameras, the team can start the security installation.
Camera placement with a wired security system is limited. The cameras must align with the existing wiring of the home. The team will do their best to place the home security cameras in decent surveillance locations—although there's no guarantee that you'll get exactly what you want. Any outdoor cameras will need to be secured to the house, meaning that your outdoor angles are extremely limited. After the team places the security camera wires, the camera installation is complete. However, you will not be able to relocate the cameras once they are placed. Security camera installation usually costs around 200 dollars (or more) for the hours that the team spent working in the house.
Most homeowners don't see a camera system with wires to be a reasonable option. And, because it is the most well-known option, many families avoid using surveillance systems.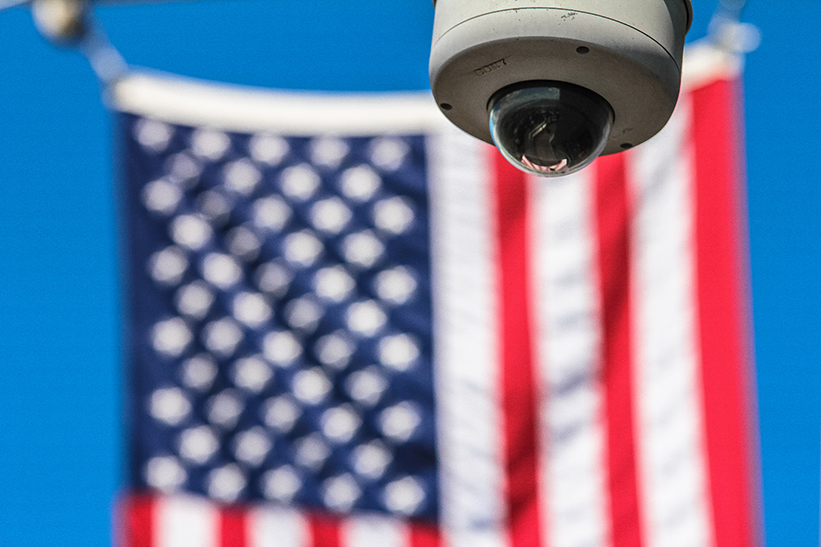 Cost of Installing a Security Camera System
If you're looking at professional security camera installation service, costs can range between $500 to $5,000, depending on the type of security camera system that you are installing. A professional installation team typically charges an additional $300 dollars for the time spent installing the security cameras.Each camera will individually cost about $200. If you're looking for a camera system with more than one camera, the costs of installing a security camera system will be expensive. Additionally, most security companies require a monthly cost in order to keep the cameras recording. This cost, when paired with the steep costs of wired home security systems, makes the entire process extremely expensive.
If you want to avoid the high costs of a professional security camera installation service, you can cut costs drastically by using a DIY service. DIY cameras, when included with a full DIY security camera system, are significantly less expensive than professional options. For example, the Cove Security camera system offers homeowners a complete home security system for a fraction of the cost. Instead of paying thousands of dollars every year, homeowners only need to pay $15 a month, the cost of two drinks from Starbucks.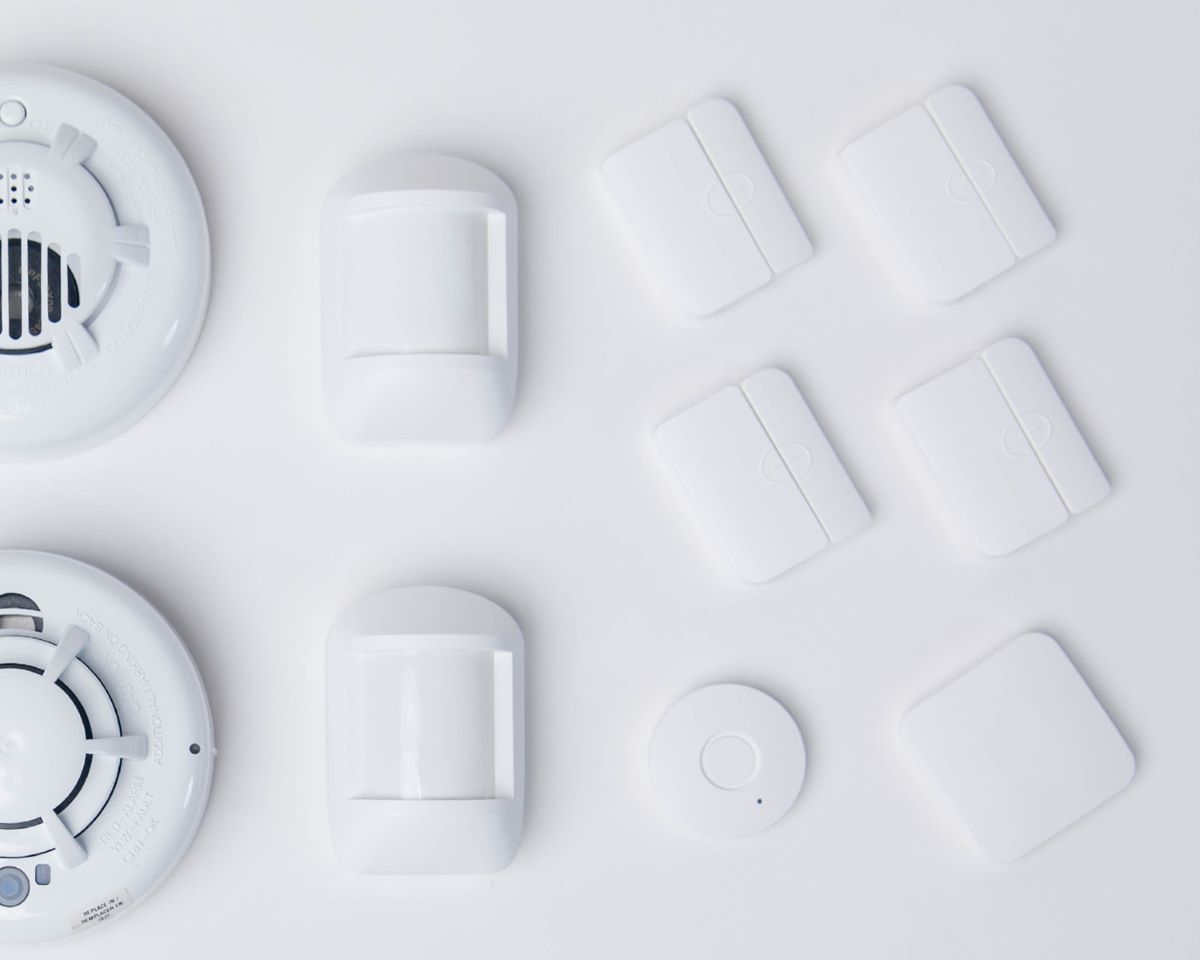 Installing a Cove Security System
Cove Security believes in putting their customers first. That's why Cove has created a wireless system with everything that a homeowner needs. With remote viewing, cloud storage, and night vision, homeowners will get everything that they need from the video camera system. The video cameras record in HD quality, allowing homeowners to view the footage in perfect clarity. Best of all, the system is completely wireless.
Cove Security is a wireless company. By offering wireless systems, the company saves energy, is more efficient for residential protection, and fits in better with every home. The security camera systems are DIY, meaning that you can set up the cameras on your own. Usually, security camera systems take weeks to fully set up because you have to hassle with appointments, reinstallations, and setbacks. Most Cove customers set up the entire camera system in under 20 minutes—it's that easy.
Cove customers are often surprised at the low costs of the security systems. Rather than charging fee after fee, they have created an honest product for an honest price. Rather than paying hundreds of dollars a month, Cove customers pay 15 dollars a month for a fully-equipped security system. Also, since the system is DIY, the security camera installation cost is free. So, when you ask, "How much does it cost to install security cameras?" The answer is, "It's free."
When you order Cove's wireless alarms systems, the system will be shipped to you in the mail. In three to five days, your new home security system should arrive on your doorstep. Once the system is on your porch, most of the work is done. The camera system is a three-step system. In three steps, you will have everything set up and complete. Within 10 minutes, your home security cameras will be protecting you and your family.
Three Step Installation
Step One: Open the Package. You will find the indoor analog cameras, indoor motion sensors, door sensors, window alarms, control panel, and everything else in the box.

Step Two: Connect to Wi-Fi Turn on the items and connect them to your wi-fi network. This will ensure that the system is completely connected. When you download the app on your phone, you will have access to each device in your system.

Step Three: Place the System. After things are turned on, you can place the devices around the home. Put the door sensors on the doors, window alarms on the windows, and place the indoor cameras in main rooms. Place all other items where you prefer them to be. So, where to place home security cameras? Anwer: anywhere you'd like (but be sure to follow the principles outlined in the "Where to Install Wireless Home Security Cameras" section above).
This whole process should take less than 20 minutes. If you are unsure of where to place an item, feel free to call a Cove representative, and they will be happy to help. Cove's goal is to support and protect you no matter what. That's why they offer professional monitoring, included with the security system. With the security system set up and ready to go, your home is protected.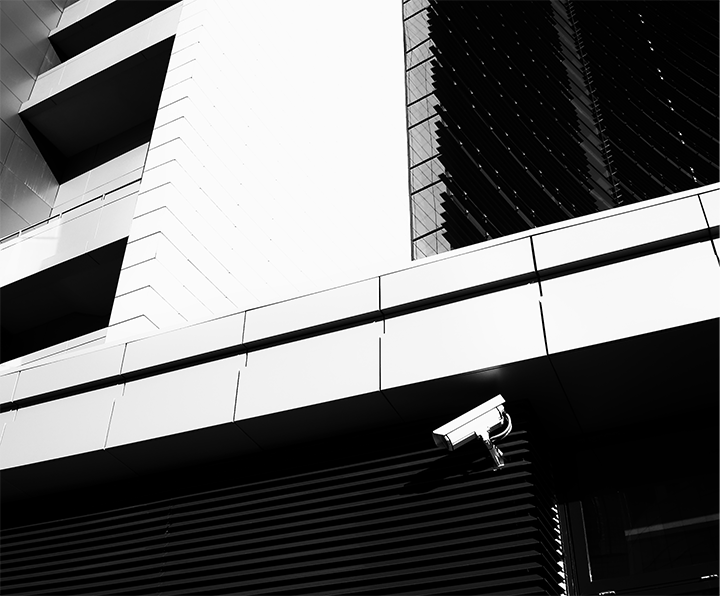 Importance of Home Security
If you're still concerned about whether buying and installing a security system is worth it, here are some reasons why homeowners should use home security systems. Home security systems have been proven to deter burglars. In March of 2019, an Idaho news station interviewed 86 convicted burglars. Their goal of interviewing the burglars was to determine what a burglar avoided in selecting a home to target. In the interview, the burglars recorded that surveillance cameras and the presence of a home security system were the biggest deterrents. Rather than attempting to get past the security system, a vast majority of burglars would instead choose to look for an easier target.
Home security systems are a vital part of having a safe and protected home. Over 60 percent of burglars will avoid targeting a home with home security. With new features like two-way audio security cameras and wireless security, homeowners can have greater control over their personal security.
Cameras are one of the most important features of a home security system. Security cameras provide evidence, ensuring that the case will be solved and the burglar arrested. Five benefits of installing security cameras around your home are: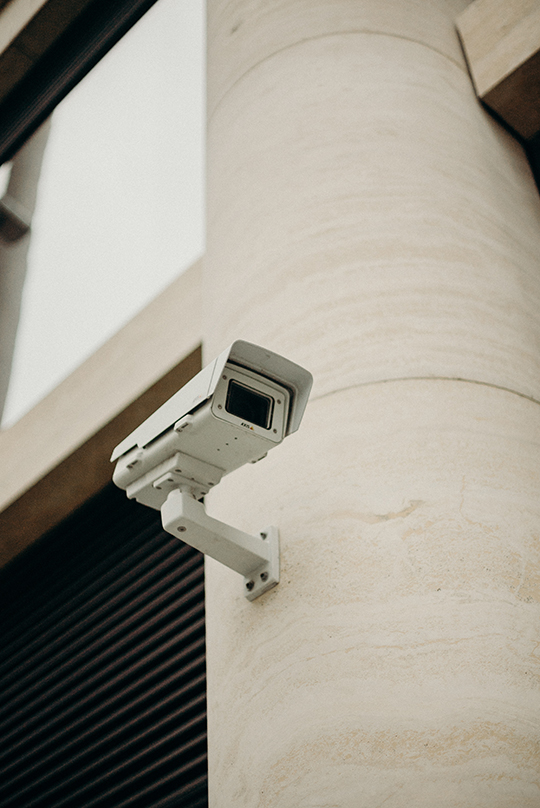 Protection Having security cameras around your home offers protection for every aspect of your life. Surveillance cameras allow you to watch kids come home from school, monitor mischievous pets, and watch out for home intruders. Cameras help you to maintain control over a busy household. Having control helps you and your family to be protected in your home. If something suspicious is caught on camera, the police will be on their way in a matter of moments.

Burglar Deterrent Burglars don't like cameras. Cameras present a challenge to burglars that they would rather avoid. Because burglars avoid cameras, homes with surveillance cameras are less likely to be targeted for burglary and home invasions. This ensures that your home is safer and more secure.

Energy Savings With a wireless motion sensor camera, you can save energy while protecting your home. Wireless cameras turn on when they detect motion, ensuring that only the important moments are caught on camera. Additionally, when the camera sensing movement, homeowners and home security companies will be notified, telling monitoring agents exactly when to look at the screen. Since the camera records only when it senses movement, these cameras help homeowners to save money and energy while simultaneously protecting their home.

Convenience
Home security cameras are convenient to have. They make it easier to protect your home. With a home security camera, homeowners can check up on their home at any time. Cameras ensure that homeowners won't have to worry or stress about the security of their homes.

Peace of Mind The most important benefit of having home security cameras is that the cameras allow the homeowner to have peace of mind. Homeowners using cameras have 24/7 access to video footage and live professional monitoring. Homeowners can rest easy knowing that their homes are being watched and protected at all times.
---
Ready to get started?
Take this short quiz to build your customized system today!
Takes less than a minute
---