Alarm Systems
, Am I Secure?
Wireless Security System vs. Wired Security System: Which is Right for You?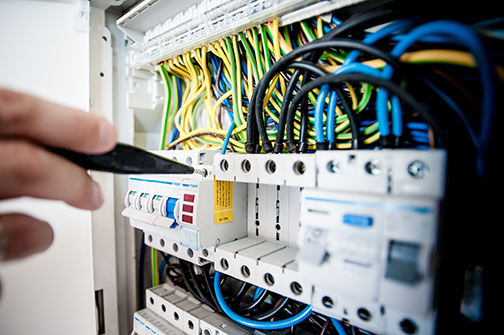 Having a home security system can be the difference between feeling safe at night and worrying about the safety of your family while you're away. For most families, home security systems are non-negotiable, and, because of that, it's important for you to know which type of security system is going to be the best.
There are two main types of home security systems: wired and wireless. In this article, we want to explain the difference between the two types and help you decide which, wired or wireless, will be the best fit for your home.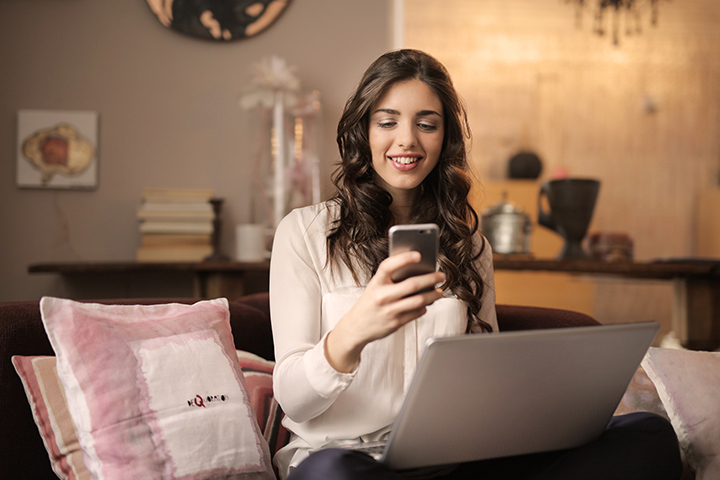 What is a Wireless Security System?
Wireless security systems are one of the more recent advances in the world of home security. And, although they're new to the playing field, they have quickly become the most popular type of home security system to install in the home. They are completely wireless and are compatible with other smart systems like the Echo Dot or Google Home. They can be controlled remotely from your phone and allow you to watch over your home at all hours of the day. Some wireless systems are DIY, meaning that you can set up the system without worrying about hiring a professional alarm installation team. For most modern families and homeowners, the wireless security system is a breath of fresh air.
Often a wired system can be confused with local alarms. However, the two are drastically different. The main difference is that the wired system pairs with the other smart home devices to create a network of home security around your home. It can be controlled remotely through voice commands and you have access to each part of the wired system from your mobile device or through the control panel (also known as the alarm panel). A local system does not have the capacity to pair with other smart devices and cannot be controlled remotely. Also a local alarm won't contact the authorities; it merely sets off an audible siren to alert people nearby.
What are the Advantages and Disadvantages of a Wireless Security System?
Like any type of home security automation, there are going to be benefits and disadvantages to the system. The wireless system is quickly becoming the most-used type of home security system on the market. To make sure you know what you're getting with the wireless security system, here are the benefits you'll receive from this type of system:
Easy alarm installation. One of the most frustrating parts of a home security system is the alarm installation. It can take hours for a team to install the alarm system, and you'll run into different problems along the way. However, the wireless system is easy to install. With zero wires to worry about, all you need to focus on is where you want the system. Once you know where you want it, you can set it up in less than 10 minutes. It can also be used for indoor or outdoor security.
Inexpensive. Traditional wired security systems can cost nearly $1,000 a month or more. On the other hand, wired systems (like our Cove security system) can cost less than $20 a month for the same service that you'd get from a wired system.
Convenience. You can move wireless systems with you. Since they are wireless, you just need to pick it up and move it. This also makes it easy to install and replace.
Remote monitoring. One of the best features of the wireless security system is access to remote monitoring. Remote monitoring means that you can access the system at any time through your mobile devices. Since the system is "smart," you can connect it to an app on your mobile devices and access your security camera, motion sensors, and all other features included in the system all from the comfort of your phone.
Additional features. A wireless security system is not limited to a specific amount of devices that can be equipped. You can install an outdoor security camera with night vision, door sensors, window sensors, motion sensors, a control panel, a video doorbell with motion detection, a doorbell camera with two-way audio, additional cloud storage, a surveillance camera, smart smoke detectors, and more. Like we said, a wireless system has nearly unlimited capacity for smart equipment.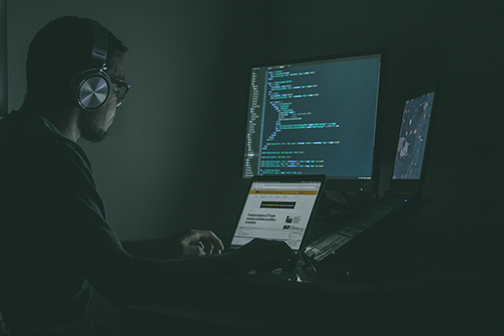 Like we said, all systems have disadvantages. So, to be as transparent as possible, here are all of the disadvantages of having a wireless security system:
Hackers. Although being hacked is uncommon, it is possible to hack into a wireless security system. Luckily, this is easy to prevent as long as you keep the hardware updated on the system and ensure that no one is getting too close to the outdoor camera.
Must have access to wi-fi. Without access to a wireless network, the wireless system isn't going to work. So, having access to wi-fi is a must if you want a wireless system with remote access. Of course, the system will still work, record, and set off alarms without wi-fi; you will simply not have access to remote viewing.
What is a Wired Security System?
A wired security system was the first type of security system that was invented for homeowners. It must be installed by a professional alarm installation team and, once installed, is hard to move from one place to another. Wired systems are more common for large properties and are often more expensive than a wireless home security system. They can include outdoor cameras and an indoor camera just like the wireless system. In order to install the hardwired security system, the team will need to rework the existing wires in your home. If you've already installed a wired system in the past and you are upgrading to a new system, the team will be able to reuse the existing wiring. However, if this is your first system, the alarm installation process can take upwards of three hours.
What are the Benefits and Disadvantages of a Wired Security System?
Wired security systems were the original security system. And, because of that, companies have had time to perfect the formula. However, this doesn't mean that the system is perfect, and it doesn't necessarily mean that there isn't a better option for you. The benefits that you can expect from having a wired security system are:
Reliability. The main claim to fame that wired security companies have is that the systems can be more reliable than a wireless system. Since the system is wired into your home, it doesn't need to rely on a wi-fi network in order to relay information. Instead of using wi-fi, a wired system works like a landline.
Installed by a team. If you're not open to installing your own system, the wired system may be the better option. Since the wired system can not be installed without a team, you won't have to worry about installing it.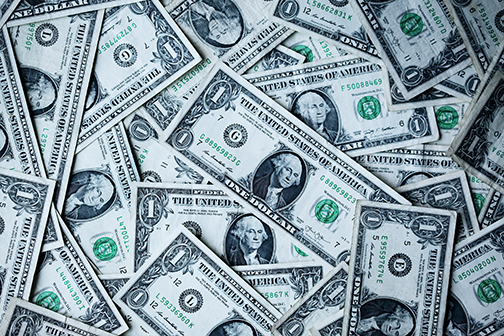 However, the wired system also has a variety of concerns because of the way that the system is installed. Here are the disadvantages of having a wired security system:
Expensive. The wired alarm system is more expensive than a wireless alarm system. Every step of the process will cost money. The alarm installation will cost several hundred dollars, and if you ever need something replaced, it will cost additional money since the team will have to come back to replace the faulty equipment.
Stuck in place. Since the alarm system is wired, it is difficult to move. If you need to move it for whatever reason, you won't be able to without the installation team. So, if you're not living in your forever home, a wired system might not be the best option for you.
Susceptible to blackouts. Since the system is powered by the electricity in your home, if your home has a power outage, so will the alarm system. This is concerning for people who live in areas that often have power outages since they won't have protection during that time.
Limited access to remote monitoring. Most wired security systems have professional monitoring but do not have access to remote monitoring. Since the system is more like a landline than a cellphone, the system is not able to connect to an app on your mobile device. With a wired system, you will be relying on your security company instead of being able to check up on your home yourself.
How Are They Different?
The main differences between the two systems are wires and pricing. The wires are obvious because it's in the title of the two systems. The wired system relies on wires to install the system. It will be connected completely to the house and will be inseparable from the hardwiring of your home. Wireless systems rely on batteries instead of wires. So, you will need to replace and recharge the batteries, but the system won't tie you to your home.
The second main difference is the pricing. Wired systems can be notoriously expensive. Every aspect of the system will cost you money. So, at the end, who's robbing who? With prices so high, it often isn't worth it for homeowners to have a wired security system unless their budget is wide enough to fit the system comfortably. Wireless systems are inexpensive and are better for the average homeowner. Their low cost is one of the reasons why they have become so popular over the past several years.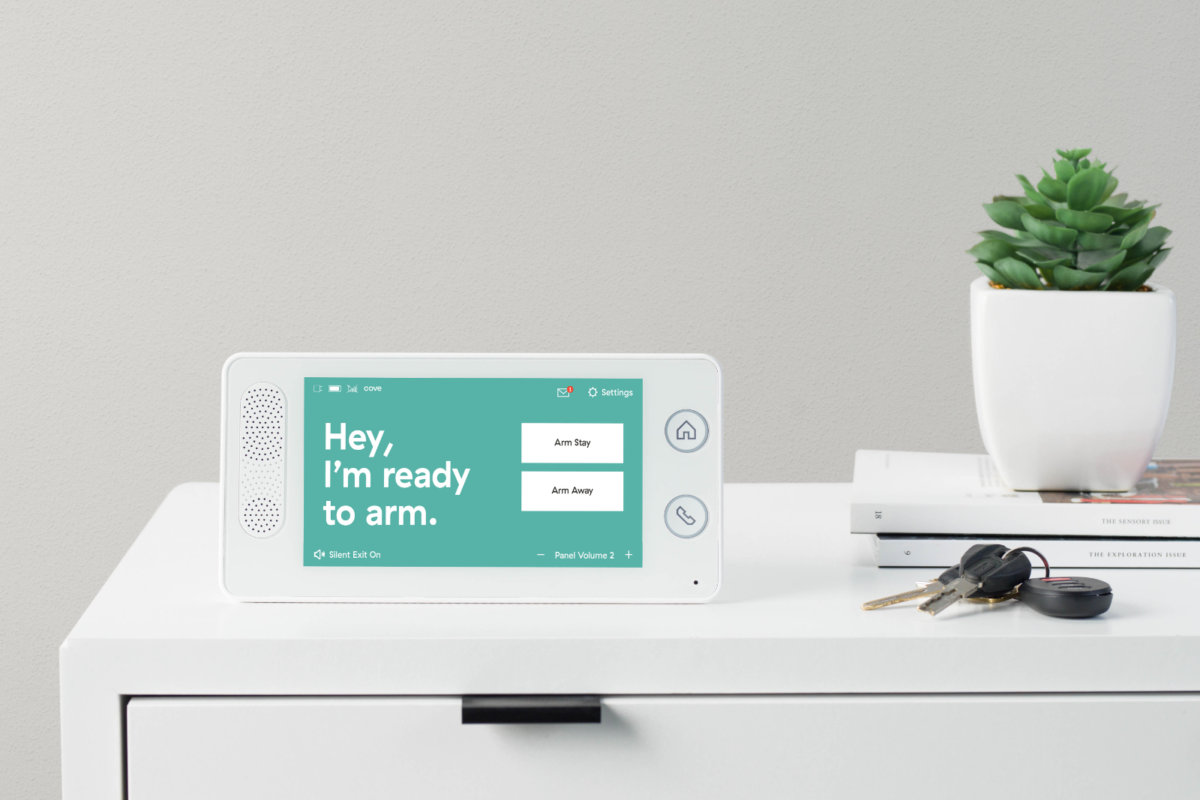 Which Type of Security System is Better for My Home?
So, wired or wireless? In short, the type of security system that you need will depend on what you're looking for. If you're looking for an alarm system that is installed by an installation team and monitored completely by a security company, then the wired system might be the better option for you. Both are equally prone to false alarms, so it depends on your personal preference.
However, if you don't mind the hands-on experience and you like to be able to watch over your home, then the wireless system is better for you. Additionally, with low costs and easy setup, the wireless security system might be the option that will better satisfy your needs. If you're unsure which system you like better, it might be a good idea to do a trial of one or the other. Wireless security systems will often offer a 60-day security trial for free. This is a great way to see what the system is like before actually paying for it.
---
Ready to get started?
Take this short quiz to build your customized system today!
Takes less than a minute
---