Security Cameras
, Security Basics
Peephole Camera: Features, Installation, and Which is the Best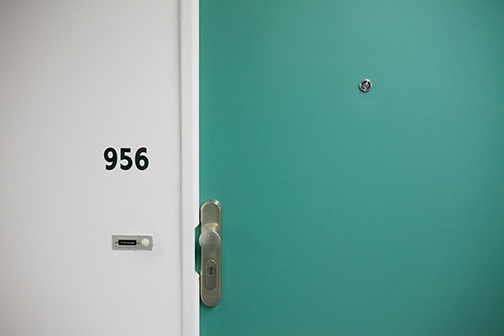 What is a Peephole Camera?
If you have ever stayed in a hotel or an apartment, chances are that you are familiar with the small door viewer peephole located in the middle of the door allowing someone inside to see people at their door or in the hallway outside of their apartment.This simple invention has helped protect people from unwanted visitors, burglars, and other unsavory characters for decades, and now it has been improved.
The peephole camera is a much more recent improvement to home security which allows you to view or video the visitors at your door, through a camera device which can be put into the door viewer hole of your door. The peephole camera can include a large variety of features.
Motion Detection: This feature includes a motion sensor right by the camera device to start recording the moment it detects motion outside your door. This feature is nice because you don't need to be constantly recording through your digital door viewer camera to see who has been near your doorstep recently.
Video Recording: This feature seems like a no brainer. Having a video recording would allow you to go back and view footage in the event of a house break in or if you are wondering who was the last person to open the door to your house. This feature often comes accompanied with different image and recording storage capabilities such as cloud storage or an sd card.
Recording storage: If your digital door viewer, peephole camera, has the video recording feature then it must have a way to store the video and image. This can be accomplished with a simple sd card, micro sd card, tf card, gb microsd card or through cloud storage. Some companies will give you a little bit of free cloud storage with the purchase of a digital door peephole camera with the option to purchase more storage.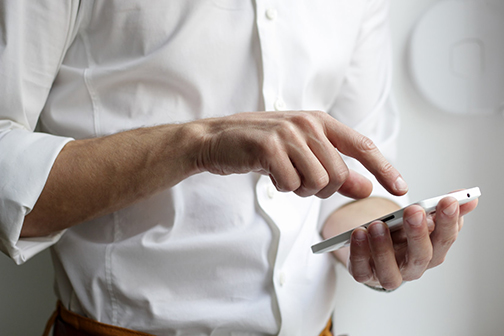 Smartphone Compatibility: A higher end digital peephole viewer, aka peephole camera also has an app which will interface with your smartphone and allow you to view the video footage of your camera from wherever you are located. This is a nice feature to have because even when you aren't home you can always make sure you are secure by simply checking your mobile device.
Knocking Sensor: A knocking sensor is similar to the motion activated sensor feature on a peephole camera. In that when someone knocks on the door a vibration sensor will turn on your door peephole camera to record what is going on outside your door.
Doorbell button: This feature is also similar to a knocking sensor except that it will start recording when someone rings the doorbell. Essentially it will start making a video at the push of a button.
Screen Display: A screen display will allow you to easily view activity outside your door without having to peer through a small peephole device. When getting a screen display it will be important to investigate whether it is a tft lcd screen, an lcd display screen, a plasma screen, or a different type of screen. You should also consider what it's battery usage is, how easy it is to view from certain angles, and how easy it is to view with varied lighting.
Battery powered: We would recommend using a battery powered peephole camera for several reasons. First is the overall security. If your power goes out or worse if a burglar cuts the power to your house you will want your door peephole camera to have either back-up battery power or be completely wireless altogether. Second, Battery powered devices are easy to install. Unfortunately, a battery powered device also means that you will eventually need to change the battery so it is important to consider how easy it is to change the battery for your device, what the battery life is and whether it is a rechargeable battery or not.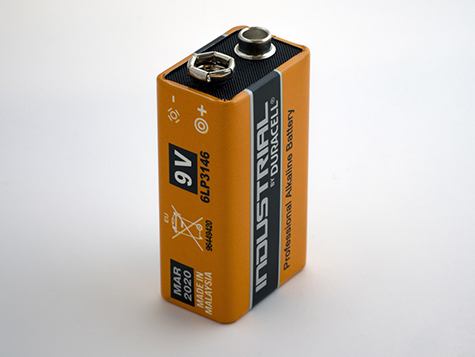 2 way audio: The idea of talking through a peephole is probably pretty strange however the ability to speak into your phone and have it come across a small smart microphone in your peephole view cam can be useful if you are away from the house or if you are upstairs and don't want to talk to someone directly
Night Vision: If you have a well lit porch this feature will be pretty unnecessary. However if you have a dimly lit apartment complex hallway then it can be important to have Night vision on your cameras so it will amplify the existing light and even highlight the infrared coming off of people allowing you to view passerbys easily even in the dark.
Facial Recognition: Biometrics is of course a hot topic right now. Especially since many people have facial recognition and fingerprint scanners built into their phones. Incorporating facial recognition technology into your digital door viewer could allow you to check if your son, daughter, or neighbor has come to your door recently. It could also allow you to identify a thief depending on the viewing angle that the camera gets on the perpetrator's face. That being said, it is important to note that as long as your peephole camera has video capabilities you can record a person's face and then plug it into a computer with facial recognition ability without having to pay for the extra feature.
What are the pros and cons of a Peephole Camera?
Pros:
Easy to Install: A peephole Camera especially a battery powered wireless peephole camera should be pretty easy to install if you have an existing door viewer in your door. The caveat is of course if you have a door viewer already. If you do not then it can actually be quite difficult to install. See installation instructions below
Increased Security: Knowing who is on the other side of your door has some obvious security advantages. Being careful to not open the door to any unknown visitors or suspicious individuals can dramatically increase your safety.
Inconspicuous: A digital door viewer or peephole camera will usually go unnoticed perhaps even more so than a smart doorbell camera. If a camera can go unnoticed then that is often the best way to get good security footage.
Cons:
Cost: No matter how basic your peephole camera is, it will still cost significantly more than a traditional door viewer device
Easy to Block: Similar to a smart doorbell it is pretty easy to see where the camera is and it is super easy to block the peephole no matter how smart your peephole camera is. There may be a feature to alert you if your peephole camera isn't viewing anything.
Compatibility with other security devices: Many of the recommended peephole cameras do not integrate with other security systems making it difficult to have a seamless system.
What is the best peephole Camera?
The answer is that it depends, it depends on what features you value most and how your apartment or house is configured.
If you have a well lit porch and you aren't concerned with having audio features to talk through we would recommend that your peephole camera be wireless, have a motion sensor, and be professionally monitored. These three features will dramatically increase your home security without busting the bank.
How do you change a peephole?
First find out if it is is a threaded peephole or a slide in door viewer in your door peephole

Second gently unscrew or pop out the existing peephole

Insert the new door viewer or peephole camera into the existing hole and either secure it in place with a type of glue that won't damage the paint on your door or foam out around the peephole or gently screw it in place so that it sits snugly against the door

Lastly look through the camera and see if it gives you the viewing angle that you are looking for

You're all done
How does a door viewer work?
Similar to a telescope, which pulls in a far range of light and concentrates it into a small lens area, a door viewer uses a fish eye type lens to give you a wide view outside your door while only using a small hole to get the needed visibility. For a more detailed explanation on how lenses work, click here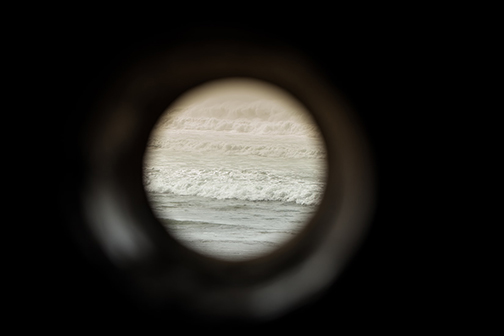 Can you put a peephole in a door?
Physically, yes. You need to get a specific type of door drill bit to drill through your material but you can do it.
Legally, maybe. If you are renting it is important to check if your landlord is ok with you installing a door viewer hole.
What height do you install a peephole at?
Normally the peephole will be located in the center of the door about 4-5 ½ ' above the bottom of the door.
If you are installing the peephole you should install it to the height that is most convenient for you or if you are thinking ahead to future homeowners it would be important to adjust it to an average height for adults or teenagers to look through.
What is the peephole in a door called?
It can be called a peephole, a door viewer, a door eyelet. Etc.
How do I drill a hole in a metal door?
Measure Measure measure. First make sure you clearly measure where you want to drill and create a perfect circle for where you want the circular drill bit to go.

Ensure that you are using the right type of drill bit. It is important to make sure that your drill bit is designed to go through the material that your door is made out of whether that be metal wood or fiberglass or a different material.

Carefully drill into the door while making sure to apply even pressure on the back of the drill

Gently file away any burs or metal spikes that are left around the door so that your digital door viewer can easily slip into the hole and so the metal burs around the hole don't become an eyesore on your main home entrance

Now slip your peephole camera into the door
Note: You will most likely not have the correct drill bit for making a peephole and will need to consult and visit a local hardware store to purchase the right tool. It is also important to consider that it is much easier to drill a hole in your door and essentially impossible to fill in a hole for a metal door. Be careful to measure exactly where you want the hole to go.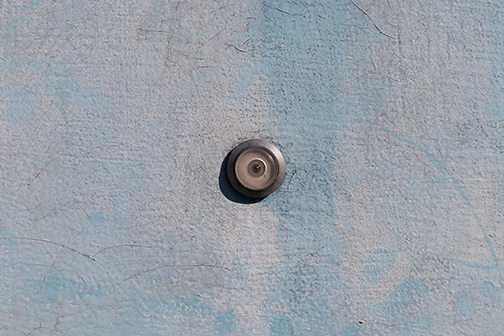 Top 5 peephole cameras
Awakingdemi 3.5 inch LCD Peephole Viewer
This camera is extremely affordable coming in at just $38.99, it does not come with many bells and whistles that other digital door viewers come with however it does provide an easy way to monitor the outside of your door with 24 hour video view and a nice lcd display screen. We also like how it utilizes AAA batteries making it easy to replace the batteries when the power is running low. This would be a great starter wireless peephole camera similar to how raspberry pi is a great starting computer.
2. AceHome Peephole Camera
A slightly more affordable camera, the Ace Home peephole camera is one of the easiest to use peephole cameras on the market. It's pricing is comparable to a ring doorbell video camera and the features it has are essential. It is wireless, easy to install, boasts a 2.4'' display, and has a nice copper colored cover.
3. Brinno Front door Peephole Security Camera
Before purchasing any of these options we would strongly recommend that you read over other reviews as well. That being said, we do recommend the Brinno Peephole Camera as a more premium option, because of it's picture clarity, ease of installation and the nice motion detection and knocking detection features . It's camera angle also has a great viewing angle which allows for a great view and video recording. Brinno also has an easy to install video doorbell camera similar in price to a ring video doorbell.
4. Peephole Camera with Smartphone Uplink
This Peephole Camera has a lot of features including effective battery usage, video capabilities, motion detection, It starts recording when someone pushes the doorbell, It has two way audio and high definition image, it is wireless, pairs with your phone and has night vision. This camera seems to have it all The two things to consider is pricing and reliability. Just because it has these features doesn't mean that it works great and just because it is expensive doesn't mean that it works perfectly.
5. EQUE Vieu
This is another great option for camera peephole security. It's video quality, wireless rechargeable battery, and night vision features all make this our top recommended camera. It is pricey, coming in at a $229 price tag but it is well worth the cost. When you purchase this camera or any security product for that matter to see if it comes with a buyer's guide
Should I get a Peephole camera?
At Cove our first concern is security, safety, and your peace of mind. A Peephole Camera is one way to make sure your home is more secure. However A Peephole Camera will not alert the authorities in the case of an emergency. Having a professionally monitored Security System is the best way to make sure that you have the emergency response you need in the case of a crisis. Cove's easy to install wireless security system has two way audio systems and state of the art motion detection and window and door sensors systems to make sure you are informed and protected in the event of an emergency. A peephole Camera is a nice addition to home security but is not sufficient as a stand alone item. Click here for an easy to use DIY Home Security system.
---
Ready to get started?
Take this short quiz to build your customized system today!
Takes less than a minute
---