Security Cameras
, Am I Secure?
Will a Porch Light Security Camera Deter Crime?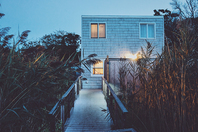 Many articles tell homeowners, "Leaving on the porch light will deter criminals ten out of ten times. Always remember to turn on your porch light!" However, is this true? Does light actually deter criminals? If not, why use a porch light security camera?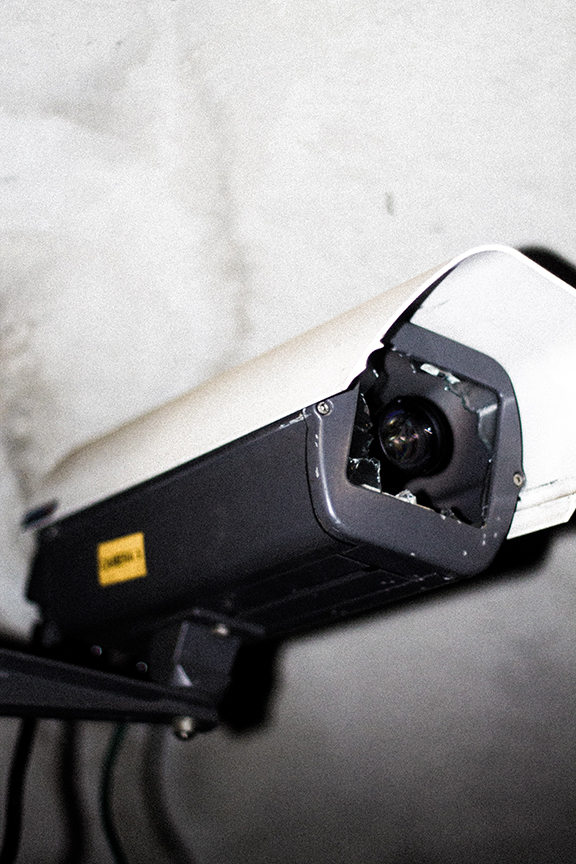 What is a Porch Light Security Camera?
A porch light security camera is an outdoor camera installed with a motion detection light. The device is typically installed above the front door and serves as both an outdoor camera and as a porch light.
The motion detector light uses PIR motion detection. PIR motion detection is a common tool installed with a variety of other home security devices. Many indoor cameras also use this PIR motion detection because it is one of the most reliable types of motion detection. PIR motion detection works by detecting infrared radiation. Infrared radiation is, essentially, heat that is emitted from all living things. Humans emit large amounts of infrared radiation while other creatures, such as small dogs, emit only a small amount of the radiation. When a PIR sensor detects infrared radiation, the sensor tracks it. If that same level of radiation is detected in another area of the room, the sensor determines that the original object has moved, triggering the alarm.
Using a PIR sensor with a security camera is not a new technique. In fact, most security cameras use motion detection. Motion detection helps cameras to save energy and helps to ensure efficiency. With the porch light security camera, motion detection plays a different role. Rather than acting as an alarm, the PIR detection triggers a light bulb connected to the security camera. However, this spurs the question, "Will light deter burglars?"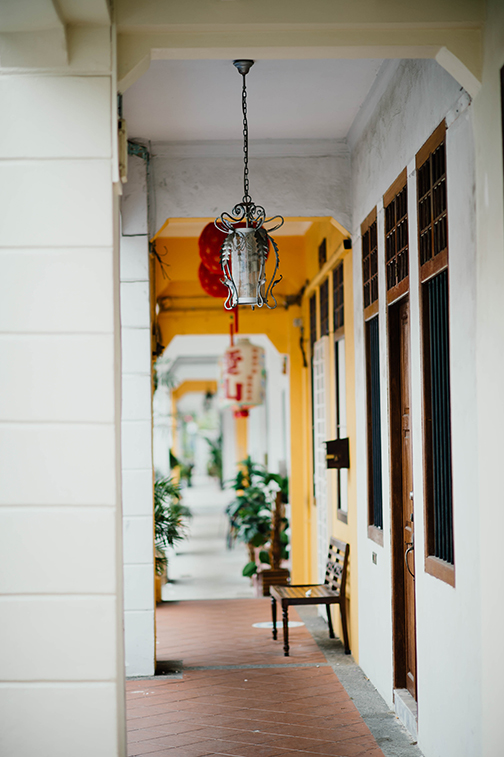 Do Porch Lights Deter Criminals?
The most important question to answer when deciding whether porch light cameras are valuable devices in home security is: "Do porch lights deter criminals?"
According to FBI Crime Statistics, five out of six burglaries happen during the day. Most burglaries happen between the hours of 12 PM and 4 PM (during work hours) because homeowners are more likely to be at work. Nighttime burglaries between the hours of 10 PM and 5 AM are less common. Burglars do not like to target homes that have people inside—which is why most burglars target homes during the day.
Burglars will only target homes at night if they know, for a fact, that the homeowner is out of town. If that's the case, the burglar won't care much if the porch light or internal lights are on, since they have already confirmed that the home is empty.
The typical demographic, according to a study conducted by the University of North Carolina at Charlotte, of burglars are men around the age of 21 years old. Nearly 88 percent of convicted burglars reported that their reason for burglarizing was the need for drugs. Drug addicts typically need several hundred dollars a day to support severe drug addictions. Studies show that most drug addicts spend 12 hours of the day searching for money to buy drugs and the other 12 hours using the drugs. Drug addicts face vicious cycles and often resort to burglary in order to fund their addictions. However, even in a desperate state of mind, most drug addicts do not want to become violent if they meet someone in the burglary process.
Additionally, the study found that burglars tend to avoid contact with people in the home. Fifty-four percent of burglars reported that burglary was the most severe crime that they had committed. Only 5 percent of burglars reported having been convicted of homicide, 12 percent reported robbery as their worst crime, and 7 percent reported assault. These numbers show that burglars will do their best to completely avoid entering a home when someone is there, justifying why most burglars target homes during the day
An Idaho news station interviewed 86 convicted burglars to find what motivated burglars. One question that was asked was, "What time of the day did you prefer to break in?" One burglar responded, "Between 12:30 pm and 2:30 pm. Anyone that was home for lunch should be gone by then and most kids should all still be in school." Burglars purposefully target homes during the day to ensure that the home will be empty. Every burglar who was interviewed in the study said that they would knock on the door before breaking into the house (to make sure that no one was home).
Some studies revealed that lights are an effective deterrent against nighttime burglary if there are plenty of neighbors around to see the burglar. However, if there is no one around to see the suspicious activity, the burglar will continue to break into the house.
Our answer to the question "Does light deter crime?" is: sometimes. Light does not always deter burglars, especially if there is no one around to see the light. If a burglar is breaking into a house in the middle of the night and the porch light goes off, the burglar is unlikely to be phased. Since most people aren't awake in the middle of the night, the burglar would assume that no one would be around to see the light. However, if the porch light is turned on in the early evening, the burglar might rethink the targeted home.
Light fixture security cameras are not commonly used in home security. For the most part, they are not considered an essential home security tool. However, using a porch light camera can help to add additional security to an already existing security system. Having a strong outdoor security system is one of the most important aspects of having a safe home. By strengthening your outdoor security system, you can vastly decrease your chances of becoming a victim of crime.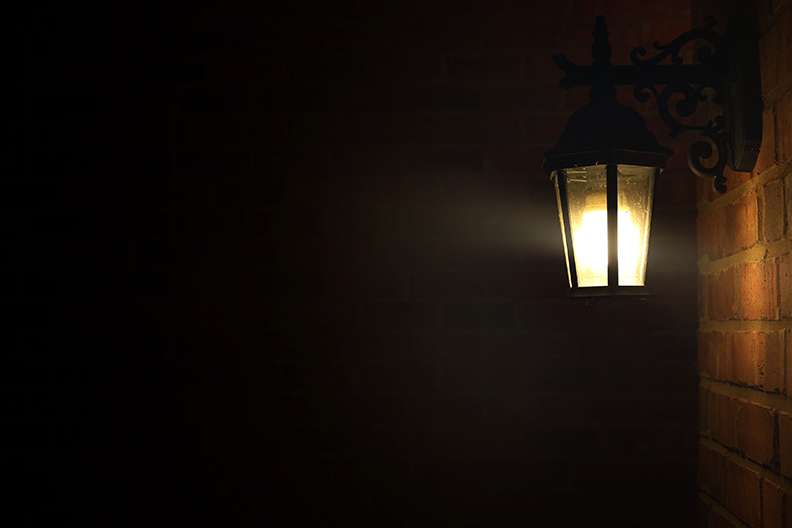 Benefits of a Porch Light Security Camera
LED lights are often combined with security features in order to, hopefully, improve the efficiency of the system. The goal of the porch light camera is to scare off an intruder before the intruder makes it to the front porch.
The benefits to a porch light security camera are:
Motion Detection: Since the light relies on motion detection, the light will be triggered as soon as the intruder comes within 20 feet of the device. This gives the intruder more time to rethink their target, making it more likely that the burglar will move on to a new house. Motion-activated lights help to protect your home and prevent your home from becoming a target.

Smart Security: Most security camera lights are "smart," meaning that they can be controlled from your app on your mobile device. The smart camera will connect to the wifi network and stream footage to the app on your phone. This gives you more control over the camera.

Two-Way Communication: Another feature of the smart camera is the two-way intercom. This allows homeowners to record audio on the camera. The camera has a built-in speaker that gives homeowners the ability to talk, listen, and use the camera as needed.

Smart Light: As a motion activated smart light, homeowners can rely on the light to deter potential crime without interference. Homeowners can also turn on the light remotely through their smart app.

Prevent Break-Ins: The final benefit of the smart camera light is that it can prevent break-ins. Having a porch light camera can prevent a small percentage of burglaries. However, porch lights should not be used as your only form of home security. Porch light cameras are not equipped to prevent your home from being targeted during the day.
Porch light security cameras can be a benefit to your home security as long as they are used correctly. They should not be used as your sole form of home protection. Combining them with additional security devices will give you the best security.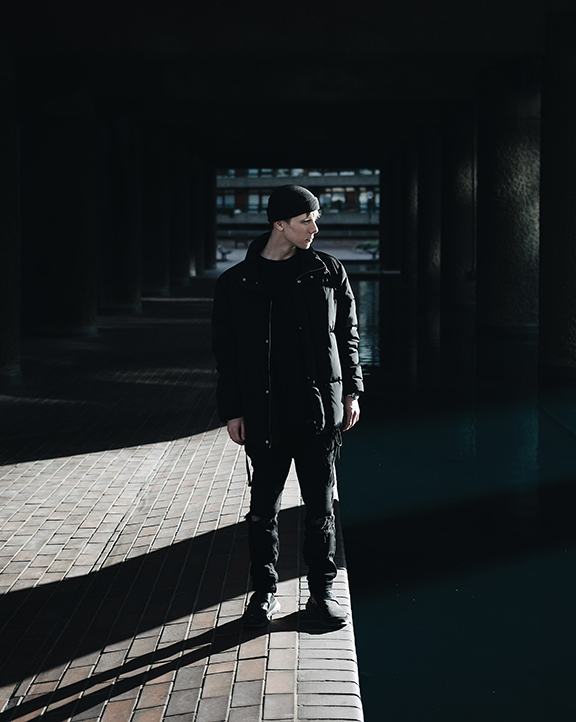 Disadvantages of a Porch Light With Camera
Although there are several benefits to having a porch light security camera there are also several disadvantages.
The disadvantages of having a porch light camera are:
Inadequate Night Vision: Because porch light cameras use motion activated lights, the cameras get away with inadequate night vision. Instead, the camera relies too heavily on the light from the porch light.

Obvious Video Surveillance: Because the camera is directly above the light, the camera is easy to see. At night, homeowners don't necessarily want burglars to know where the surveillance cameras are placed because the intruder will be able to avoid that area.

Glare on Video Footage: When a porch light is placed too close to a surveillance camera, the light from the porch light impacts the video quality.

Poor Viewing Angle. Since the camera is connected to the bulb, security cameras will be limited in their placement. This could affect the viewing angle of the camera.

Not Proven to Prevent Crime: Theoretically, light should deter crime. However, no studies have confirmed conclusively whether this is true. Additionally, since most crimes are committed during the day, a porch light camera will do little to prevent daytime crime.

Not Versatile: Many home security items are versatile, meaning that they can handle more than one job and protect your home in many ways. However, the porch light camera can only protect your home in one way, making it a less desired option for smart home security.
Better Alternatives to a Porch Light With Security Camera
To better protect your home, home security experts recommend combining multiple home security devices. A porch light camera can be paired with a door motion sensor or a window alarm to give you home even better protection.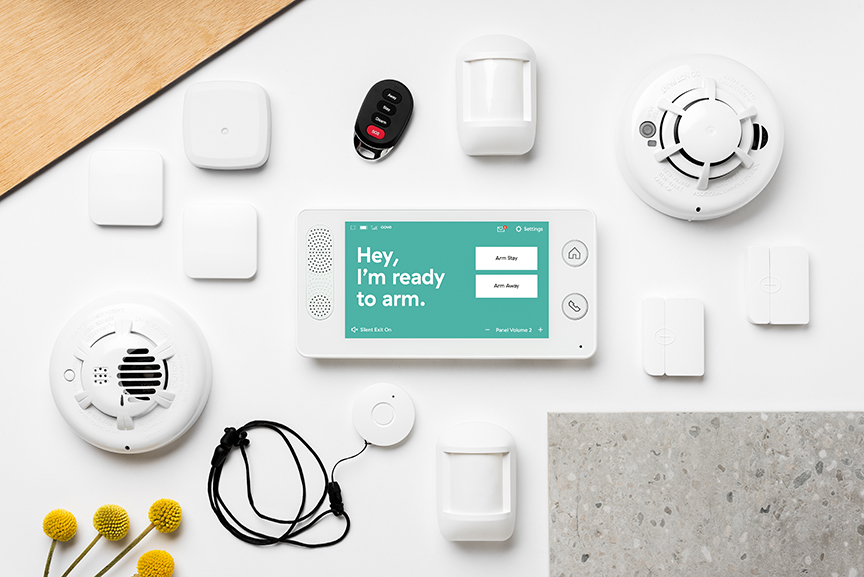 Here are five ways to better protect your home:
1. Door Alarm According to KTVB, a majority of burglars are deterred by alarms. When a home security alarm is triggered, burglars run. KTVB asked burglars, "If a home alarm system went off, what would you do?" An overwhelming majority of burglars responded that they "would leave immediately if a security alarm went off." Because alarms are so effective, door alarms are the perfect device to pair with an outdoor security cam.
2. Indoor Security Camera Indoor security cameras can be the best way to protect your home. Indoor security cameras are extremely versatile. They can be used as nanny cams, pet cameras, and baby monitors. Best of all, they provide homeowners with unparalleled indoor security. Smart indoor cameras are easy to install and come prepared with multiple features that make protecting your own easier than ever.
3. Doorbell Camera Instead of installing a porch light camera, consider using a wireless doorbell camera. Wireless doorbell cameras make for easy installation and easy security. They can be used to monitor your door and also pair as a regular doorbell (just with added security).
4. Motion Sensor Motion sensors are a must-have for every home. They can be installed at the front door, in the living room, and in a variety of other places. When the smart system is armed, motion sensors are the perfect alarms to keep burglars away from the house. They are small and are easy to overlook. Because they don't stick out, burglars are likely to trigger them without noticing, setting off the security siren throughout the house. They will also send you emergency push notifications for each alarm that is triggered.
5. Security Control Panel Every smart home security system is incomplete without a security control panel. A control panel gives the homeowner control over the system. From the security panel, you can arm and disarm the system and change the setting for your security. The security panel makes the system accessible and easy.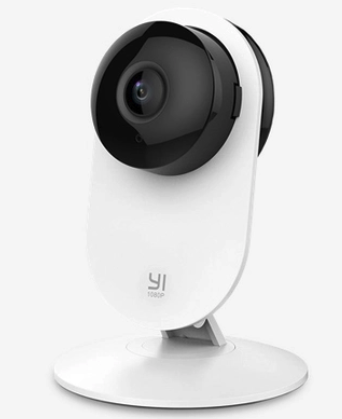 Conclusion
Using one home security product (without a complete system) leaves your home vulnerable. Home security systems are meant to protect your entire home, from the front door to the back door. Without a full home security system, your home is left defenseless.
Having a porch light camera can be a great addition to your home security. However, home security experts recommend that it shouldn't be the first addition and definitely shouldn't be your only home security device. Homeowners looking to completely protect their homes should invest in full home security systems that include an indoor security camera, motion sensors, and door and window alarms. Once those four devices are secured, homeowners should feel free to add more security devices for an even more secure home.
---
Ready to get started?
Take this short quiz to build your customized system today!
Takes less than a minute
---