Why Cove
, Security Basics
, Technology and Innovation
Setting Up My Cove Security System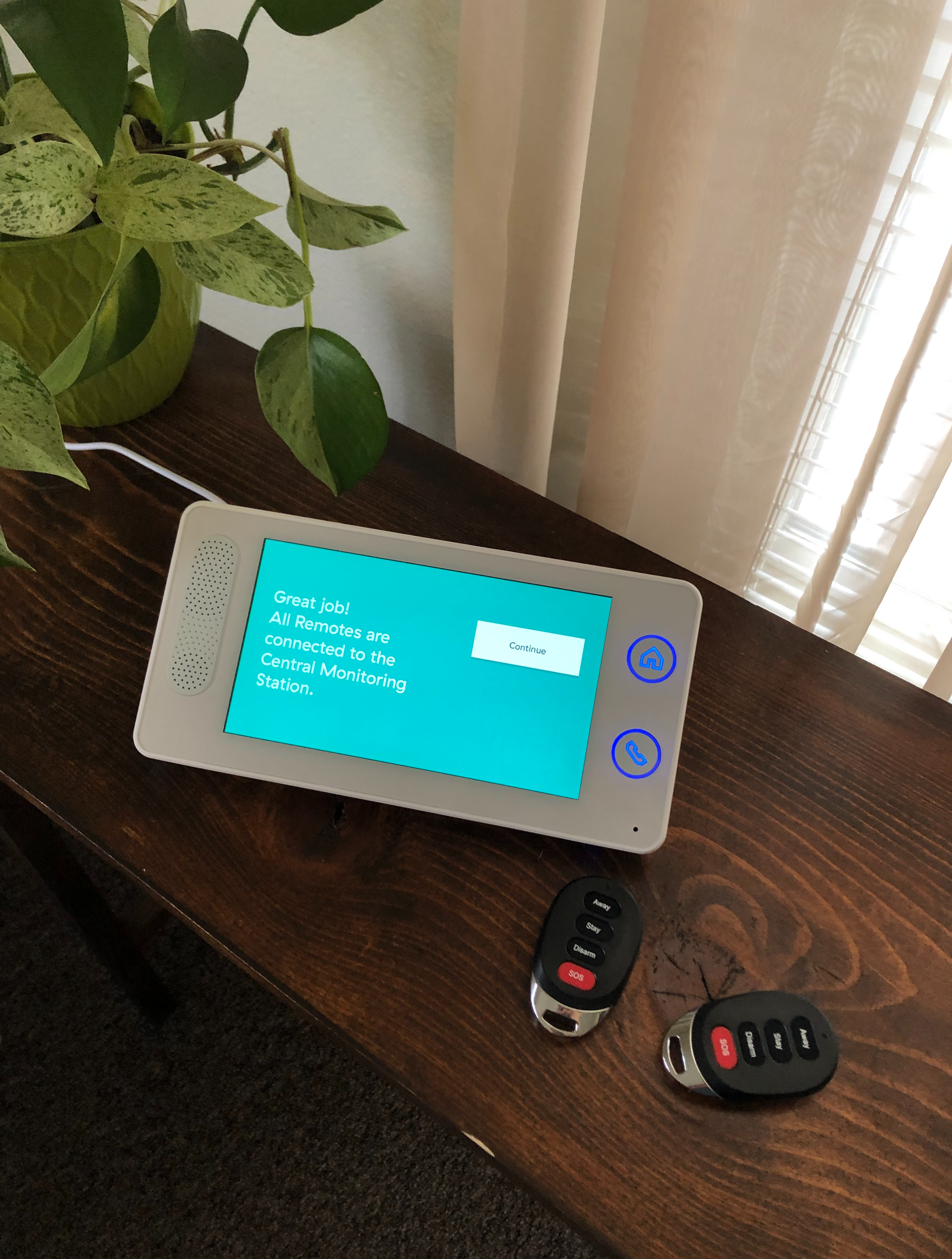 I have a confession to make. It's an embarrassing one, so first, you need to know 2 things about me:
I tend to procrastinate—a failing I've always had, and one that I'll probably try to fix at some point.
I just had a baby, compounding issue #1 significantly. (You can enjoy a picture of him playing with our new indoor camera below.)
Okay, so here's my confession: I just set up my Cove security system two months ago.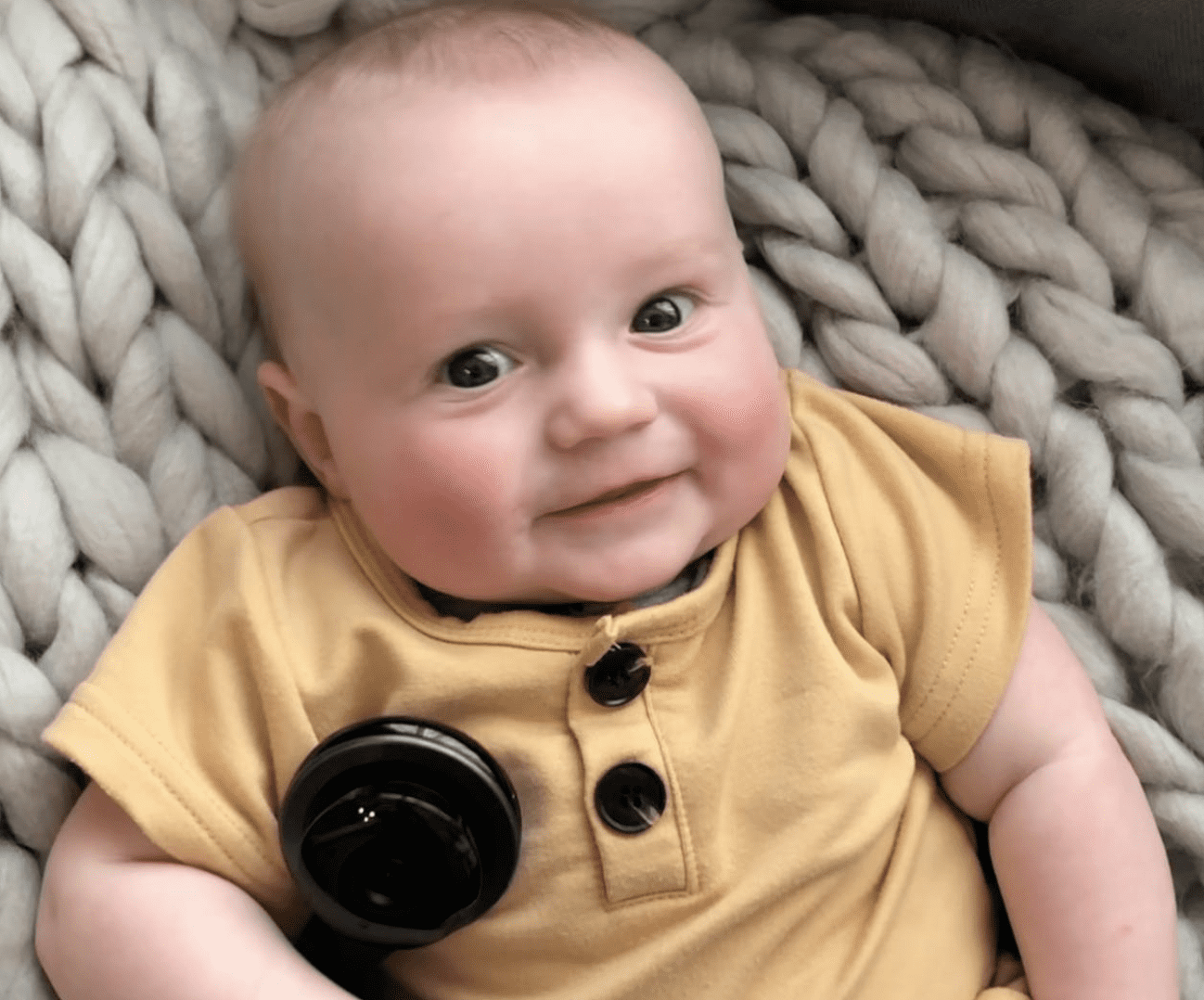 I've been in the home security industry for a few years, and I'd thought about getting a system for a long time. I guess, like a lot of people, I didn't think I needed one.
Then my false sense of security slowly came crashing down. I started seeing posts on my neighborhood Facebook page about people's homes being broken into. There were two shootings in my usually-peaceful neighborhood. And my anxiety built. When a friend of mine received a threatening, unsigned note in his mailbox, that was the final straw for me. I decided to get a security system. Even if I didn't end up needing it, it was worth it for the peace of mind.
Ordering my Cove system
I tend to overprepare for things a lot. So when I went online to order my alarm system equipment through the quiz, I just sort of got everything. An indoor camera, an outdoor camera, a doorbell camera, door or window sensors, environmental detectors, and even a medical button.
The quiz took me about a minute, then I chose my verbal password, entered my payment info, and ordered my system.
Shipping
It took about 2 weeks for my equipment to arrive. Usually, Cove's shipping is faster, but like so many other companies, the labor and supply chain issues have slowed down shipping times slightly. My equipment arrived about 2 weeks from the time I placed my order. All things considered, that was pretty good!
Setting it up
When my security system arrived, I was pumped. I immediately went and set up the sign in my yard. My house had a security system, and I was ready to advertise it. The system was really easy to install. I opened the box and saw two smaller boxes inside, one labeled "1" and the other labeled "2." Inside box #1 was the control panel. Box #2 held all of my sensors.
I plugged the panel in. It took a few minutes to power on. Then, a pleasant female voice said, "Hi, welcome to Cove." (The panel voice is total ASMR, by the way. Very relaxing. I love that the panel politely announces my entrance every time I come in through the front door.)
The panel established a connection with the monitoring station, and then it was time to set up my sensors, and it was so easy. I'm not joking, it took less time for me to install 10 different sensors than it takes me to reset my Wi-Fi router. The system would have me test each sensor, then stick it in place using the adhesive on the back of the sensor. Once all the sensors were placed, the panel tested their communication. Everything worked perfectly. Then (since the system is professionally monitored) the panel called the monitoring station team, who were super nice!
Next, I downloaded the Cove mobile app, which was really quick, and it gave me access to all of my sensors. It seemed like a sort of extension of the panel, which was really nice.
I had to add my cameras to my system, which I did through the app by scanning the QR code on the back of each camera. This took a little longer than some of the other equipment, but I wasn't fussed, considering these were nice wireless cameras.
Using my system
I've been using my system for two months now and I love it. It's incredibly easy to arm and disarm. My husband also loves it, which honestly surprised me. But we've enjoyed being able to leave the house without stressing about whether or not the house is safe. We left for a few days to go on a weekend cruise, and the peace of mind was amazing.
For anyone who's on the fence about getting a home security system, I say, do it. It's worth it. Cove's monitoring plans can be purchased for as little as 18 bucks a month, and it even gets you a discount on your homeowners' insurance.
And if you have questions, the customer service team is always available to answer them at 855.268.3669.
---
Ready to get started?
Take this short quiz to build your customized system today!
Takes less than a minute
---