10 Advantages of a Wireless Security Alert System | 2022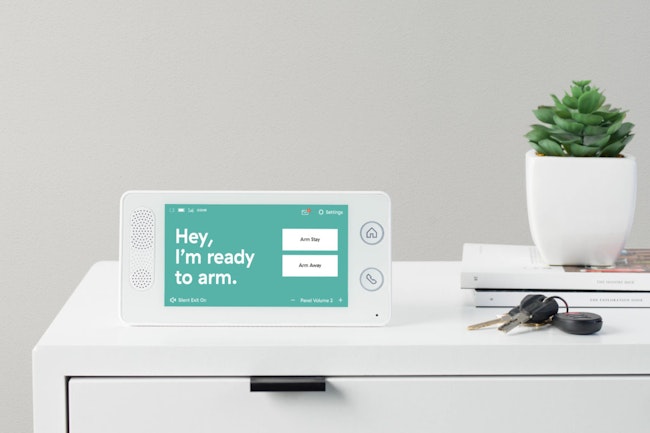 Welcome to the world of home security, where you have hundreds of options for home security systems, professional monitoring, windows sensors, and more. In short, looking for the right home security system for your home can feel overwhelming at first. With so many options, how can you know which one is better for your home?
Although wired home security systems were the original system, more and more home security experts have begun recommending wireless alarm systems instead. Because wireless home security systems are more functional and flexible, they are largely considered the easiest type of monitoring service for the average homeowner. To help you understand why home security experts recommend a wireless security alert system over a wired system, here are the ten advantages that experts refer to when deciding which is the better system for modern homeowners.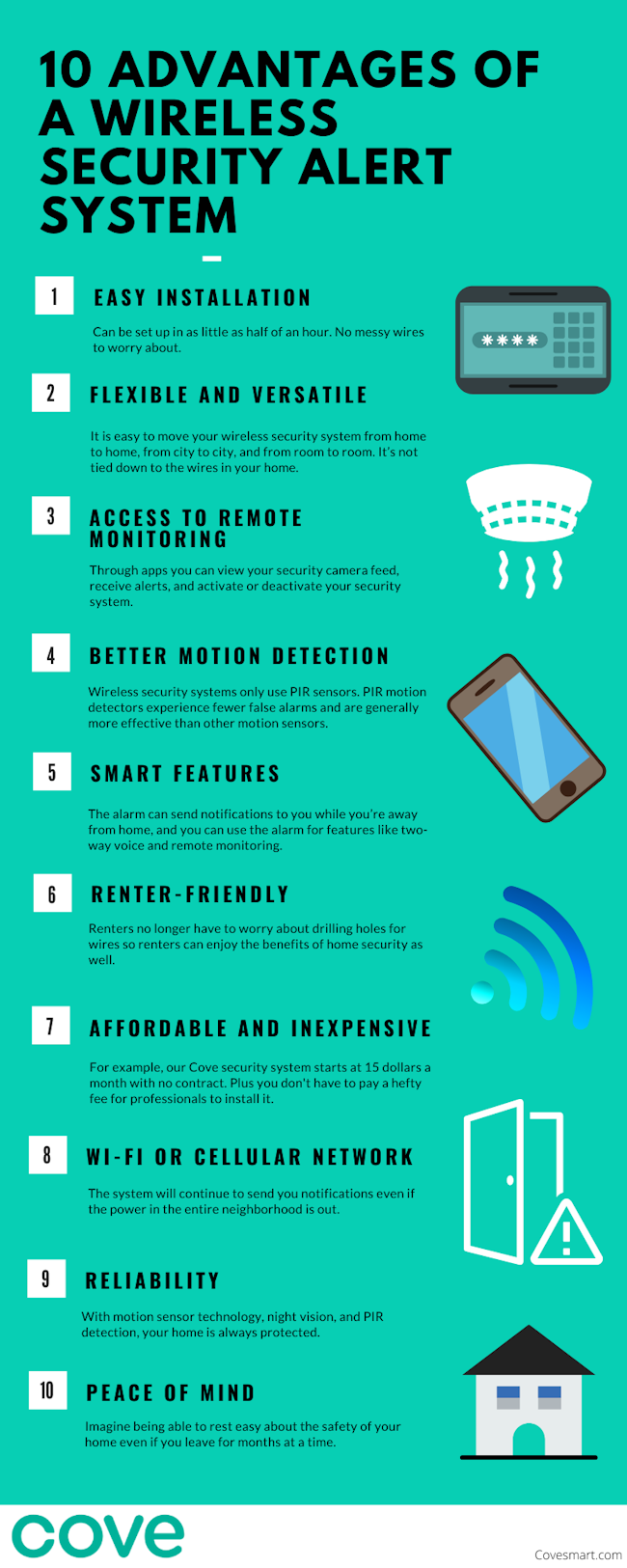 1. Easy Installation
A wired home security system can take hours to install. The general process for installing a wired system is long, laborious, frustrating, and expensive. When installing a wired system, a professional installation team will set up a time to come to your home and then rework the wiring in your home to accommodate a wired security system. For apartment owners or renters, wired security systems simply aren't a reasonable option.
On the other hand, a wireless home security system has low installation costs (because there is no cost to install it) and is easy to install. A wireless system is, like its name suggests, completely wireless. Rather than using messy wires to connect to the home's internet, the base station and control panel use a wireless signal to connect to the wi-fi network. The entire installation process takes the average homeowner ten minutes from start to finish.
A wireless security system is often referred to as a DIY security system because it can be set up without professional help. The security system is sent to your home in the mail and includes wireless sensors, security cameras, door sensors, video doorbells, and all other devices that would be included in a wired security system. You get everything for half the cost, and you get to skip the frustrating installation costs.
2. Flexible and Versatile
A wireless alarm can be customized to fit your home and your needs. It's flexible because it can move from home to home and from city to city. It's not tied down to the wires in your home. Instead, the system is free to move from table to shelf to back patio. These alarm systems make life easier because they can mold to your lifestyle. Indoor security cameras can be moved from room to room, depending on which room needs the security. You can set up cameras in your baby's room at night and then move the cameras to your living room in the daytime. It's easy. It's simple. It's the best option for a family who isn't permanently settled in their forever home.
The alarm system is also flexible because you can add to it. If you decide you need a driveway sensor first and then you want to add a wireless driveway alarm, you can. You can add another motion sensor and a second outdoor security camera whenever you need to. Simply connect the new devices to the control panel, and you're ready to go.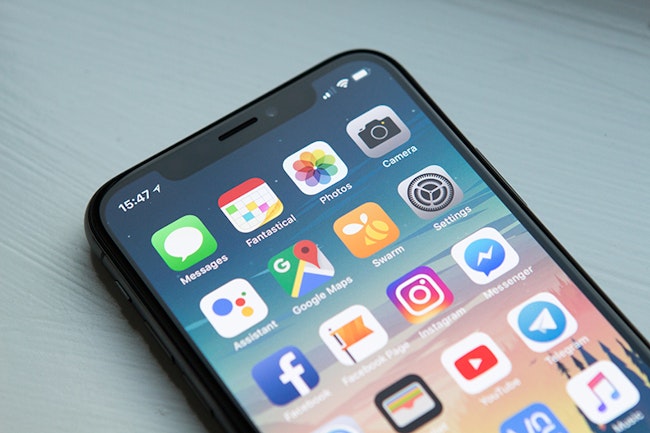 3. Access to Remote Monitoring
Remote monitoring is the quintessential aspect of a wireless home security system. Remote monitoring allows you to access your home security system while you're away from home. You can do more than look and see if your home is safe. Remote monitoring gives you full access to your home security system at any time.
Remote monitoring uses a mobile app on your phone to connect to your monitoring system. Through the app, you can control security cameras, the wireless receiver or wireless keypad, indoor cameras, and so much more. At any point during the day, you can use your app to check up on the status of your home.
If a motion detector in the home is triggered, your wireless receiver will send you a notification. If the cameras sense movement, you will be sent an alert. No matter what is happening in your home, you will know about it. This makes monitoring your home safer, easier, and more secure.
4. Better Motion Detection
Motion detectors use PIR sensor technology or passive infrared detection. PIR motion detectors look for natural radiation that humans emit as heat. When the sensor detects a rise in heat, the sensor knows that someone has entered the space. Because this type of sensor can tell the difference between a human and a moving tree branch, PIR motion detectors experience fewer false alarms and are generally more effective than other motion sensors.
Wireless security systems only use PIR sensors because PIR sensors work best when they use a battery for their power source. When the PIR sensor isn't connected by wires to a wall, the PIR sensor can be more effective. A wired security system limits motion sensors by not allowing them to be placed in areas where they can be the most effective. Luckily, wireless security systems maximize the security benefits of PIR motion sensors by allowing them to be in a more natural environment and have a further detection range.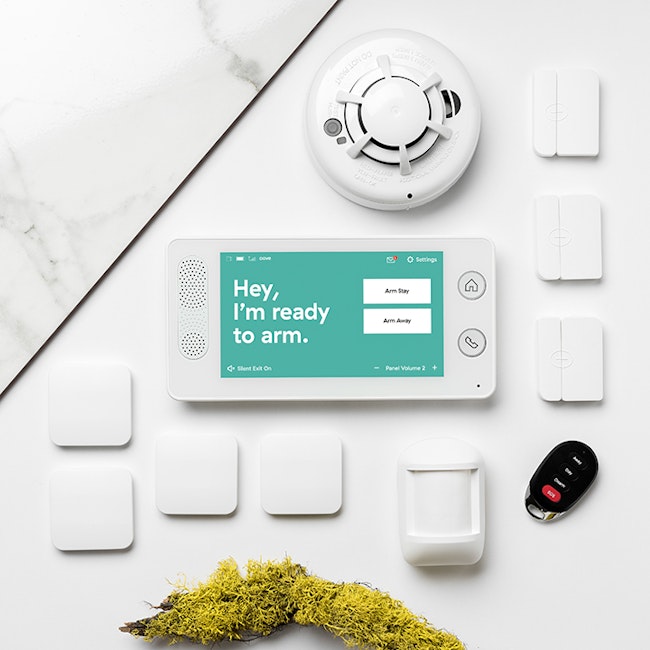 5. Smart Features
More and more homes are becoming "smart homes." A smart home means that it is connected to smart equipment. It means that it might have motion sensor lights , a driveway alert monitor, or an indoor keypad for the security system. What makes these devices smart is that they can be accessed remotely, and the devices are semi-autonomous. By autonomous, we mean that they can send alerts on their own and self-monitor their diagnostics.
A wireless security system blends in perfectly with a smart home because a wireless alarm is smart. The alarm can be connected to other smart devices and can be connected to your phone. The alarm can send a notification to you while you're away from home, and you can use the alarm for features like two-way voice and remote monitoring.
6. Renter-Friendly
A great benefit to having a wireless alarm system is that the alarm is renter-friendly. Often, in the world of home security, renters are overlooked. Brands don't advertise to renters because the companies see renters as people who won't want to worry about wires. Well, that all changed with the introduction of wireless alarm systems. Now, since renters no longer have to worry about drilling holes for wires, renters can enjoy the benefits of home security.
Here at Cove Security, we believe that all people should be able to enjoy the benefits of safety and security. Because of that, we welcome renters (for homes and apartments) to join our home security family. Our wireless systems are extremely renter-friendly and will fit perfectly into any size home.
7. Affordable and Inexpensive
One of the main excuses that homeowners give for not wanting a home security system is the expense. People often claim that home security systems are too expensive to fit into the monthly budget. And, they're right—if we're referring to a wired home security system. Wired home security systems with professional monitoring can cost more than 100 dollars a month, plus any additional fees the company tries to tack on. Wired systems are so expensive that they require a contract to prevent their customers from quitting after the first month. Wireless systems are very different.
A wireless home security system is inexpensive and completely affordable. Rather than being your most expensive bill every month, a wireless system should be your least expensive bill per month. For example, our Cove security system starts at 15 dollars a month with no contract. We provide all of the equipment for no signup fees, and we give 24/7 monitoring and full support. Our security system is the most affordable system on the market.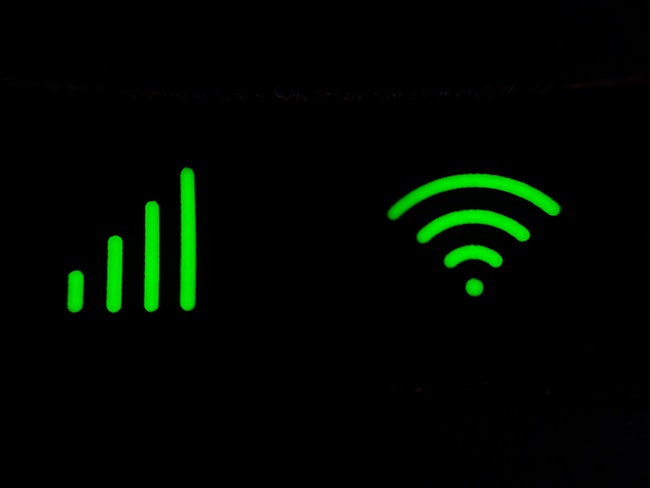 8. Wi-Fi or Cellular Network
Wireless systems give you options. With a wireless system, you're aren't limited to one type of network. Often, wired systems are compared to landline phones because when the power goes out, so does the home security system. There's no backup battery power, no spare generator. When the power is cut, the alarm fails. However, a wireless security system can connect to a variety of networks. Since the system is battery-powered, the alarms will always be on and monitoring. If you connect the alarm system to a cellular network, the system will continue to send you notifications even if the power in the entire neighborhood is out. It's a more reliable system because you can rely on it no matter the weather.
9. Reliability
Simple is easier. A wireless security system is simple, more reliable, and easier for homeowners to use and understand. Often, when homeowners make the switch to a wireless system from a wired system, they are surprised at how easy the home security system is. Homeowners feel like they have more control over their homes. Because they always know what is happening at home, they feel more comfortable leaving home.
Reliability is one of the best features of a wireless home security system. Homeowners can rest ready, knowing that their families are safe and protected. No matter what, you will be alerted if something is suspicious around the home. With motion sensor technology, night vision, and PIR detection, your home is always protected.
10. Peace of Mind
Imagine being able to rest easy about the safety of your home even if you leave for months at a time. Imagine knowing that, no matter what happens, your home is safe. Wireless security systems protect your home in so many ways and do more than deter criminals. They help to catch the burglars and can protect your home from future attacks. Wireless security systems can also protect your home from fire, carbon monoxide, and floods. No matter what is threatening your home, your home security system will protect everything you love.
Ready to get started?
Take this short quiz to build your customized system today!