Your $25 referral discount has been applied!
Your $25 discount has been applied!
Everyone deserves to feel secure.
Exceptional security for a fair price.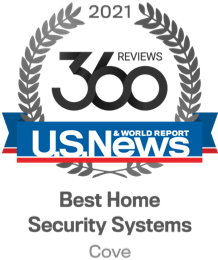 Named Best Home Security System of 2021
—U.S. News & World Report
As Seen On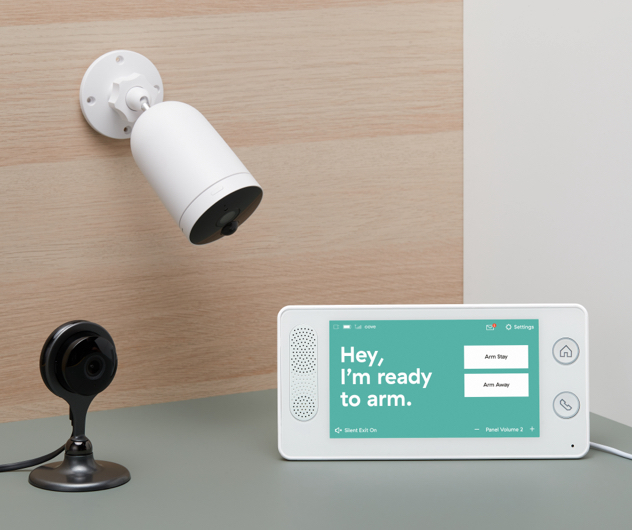 DIY Home Security That's Both Effective and Affordable
Equipment, monitoring, and support you can count on
Cove Equipment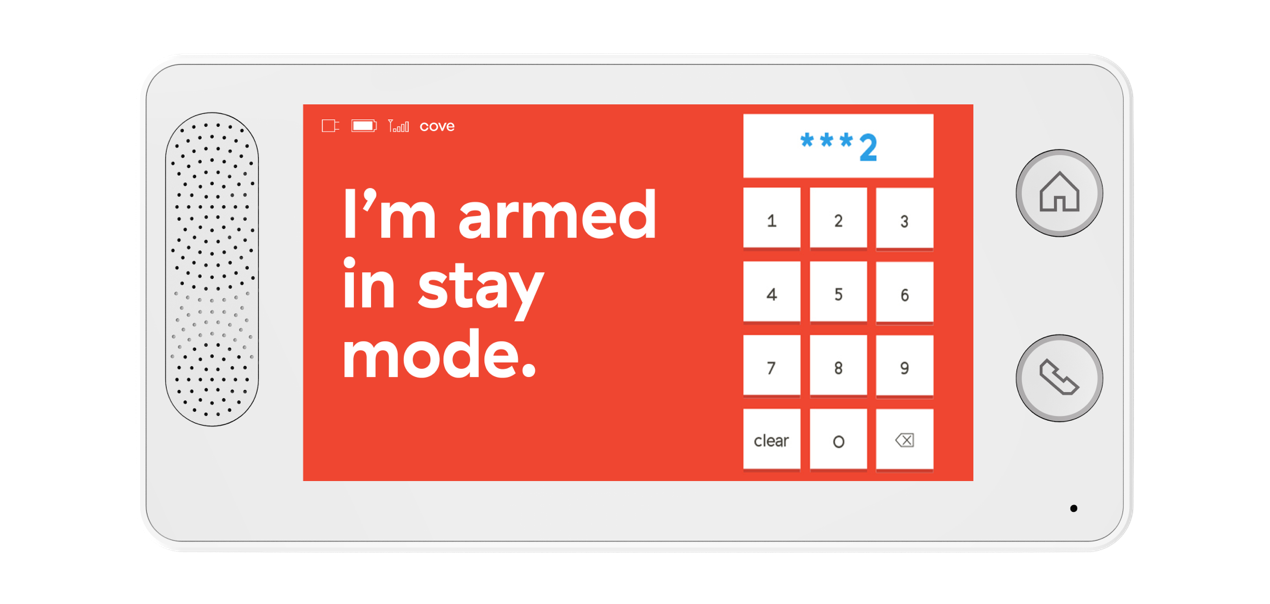 Touch Screen Panel
The main hub links burglary and environmental sensors and communicates with six monitoring stations.

Burglary and Intrusion Sensors
Door, window, motion, and glass break detectors designed to monitor and protect your home.

Cameras
Know if anyone drops by unannounced, whether they're neighbors or intruders.

Environmental Sensors
Safeguard your home against fire, smoke, carbon monoxide, and indoor leaks and floods.

Remotes and Medical Alerts
Convenient ways to instantly contact authorities, or arm and disarm your system.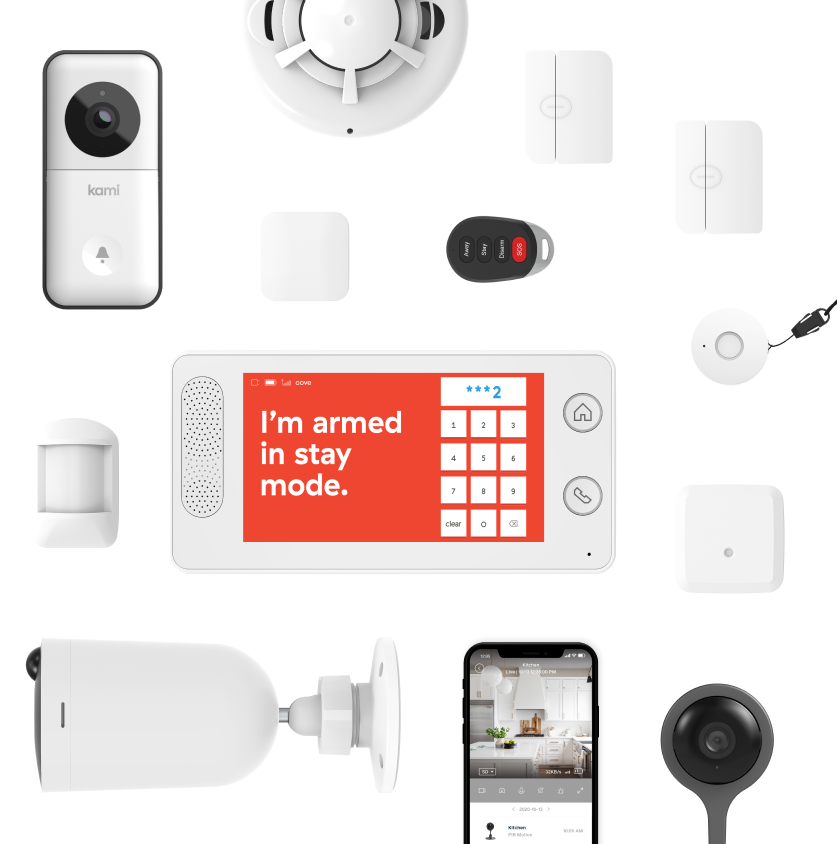 Check the View at Home From Anywhere
Now offering the Kami Doorbell Camera with Cove app integration. Combine it with our Cove Indoor and Outdoor Cameras to get HD video streaming and 2-way communication for your whole home.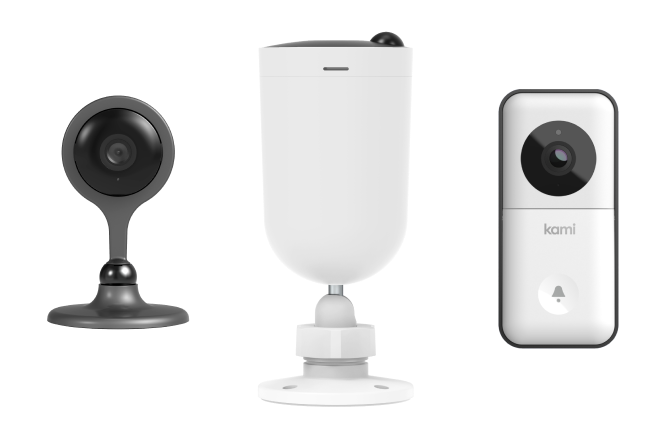 More Questions?
Chat with our super friendly, knowledgeable support agents, who are waiting to answer your questions, 24/7.