Alarm Systems
, Security Basics
Alarm Keypad: Everything you need to know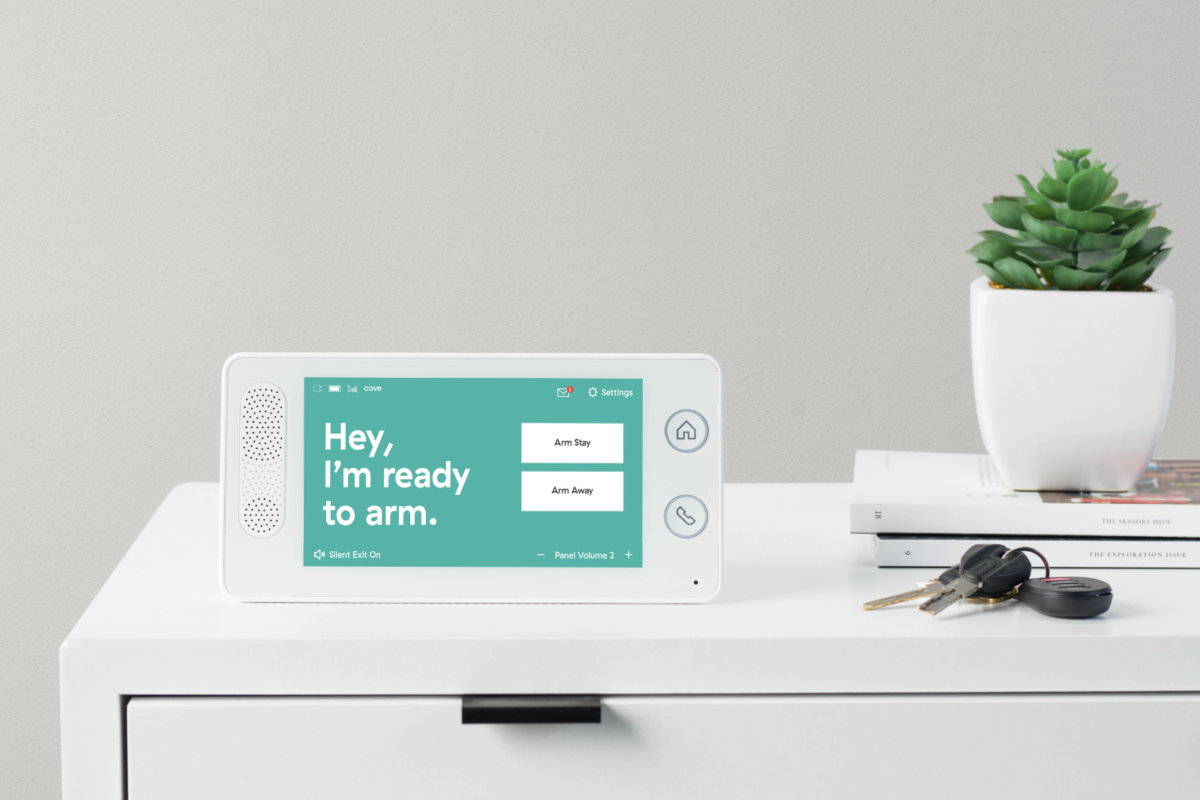 Home Security: how does an alarm keypad work?
An alarm keypad, or alarm panel, is the home base for your security system. Think of it like your security system's headquarters—the control room, the command center, the ship's bridge, the captain's chair. It's an interface between you and the security devices installed throughout your home. The keypad gives you an overview of the entire home security system, and gives you access to arm or disarm the alarm. It receives signals from all your installed equipment: motion sensor, door and window contact sensors, flood sensors, security cameras, or other devices you might have installed. These security devices communicate with the keypad, sending updates and alerts on the condition of your home's security status. You can know which door has been opened or which motion detector has just tripped from the information on the LCD keypad screen. The keypad in turn controls the entire system. With the panel, you can activate or deactivate the system, indicate away or stay status, and even bypass certain devices in some cases. These commands require a specific authorization code to execute control functions. These codes are chosen when you initially set up your system, so don't keep them written down where intruders could easily find them. A keypad can be wired or wireless, although many wired keypads use battery backups in case of a power outage. A wireless keypad has the potential benefit of going anywhere in the home, so you can protect your property from the front entry, living room sofa, or even your master bedroom.
Why do I need an alarm keypad?
An alarm keypad is the core of your home security system. Without that vital piece of equipment, your system would be little more than a collection of mute sensors unable to alert you to anything wrong. In the case of an event, your alarm keypad will activate an audible alarm, if you have one installed. Most setups rely on visible posted signs and audible alarms to deter criminals from entering. If your system is professionally monitored too, the keypad will also alert your monitoring company. An agent will attempt to contact you to determine the situation. They can then contact emergency services on your behalf if need be.
What's the best kind of keypad for me?
The best keypad is one that is compatible with your home security system. Most keypads are configured to brand-specific devices and sold together as part of a package. However, some systems can be paired together with a generic keypad or mobile app to monitor home protection. It's better to have a setup that works together seamlessly, and the best way to guarantee your devices all work as expected is to buy them from the same brand. Some companies often offer different options for a keypad model with upgraded features such as an LED display, a touchscreen, or voice input controls. The panel you choose will ultimately depend on your budget and the features you need.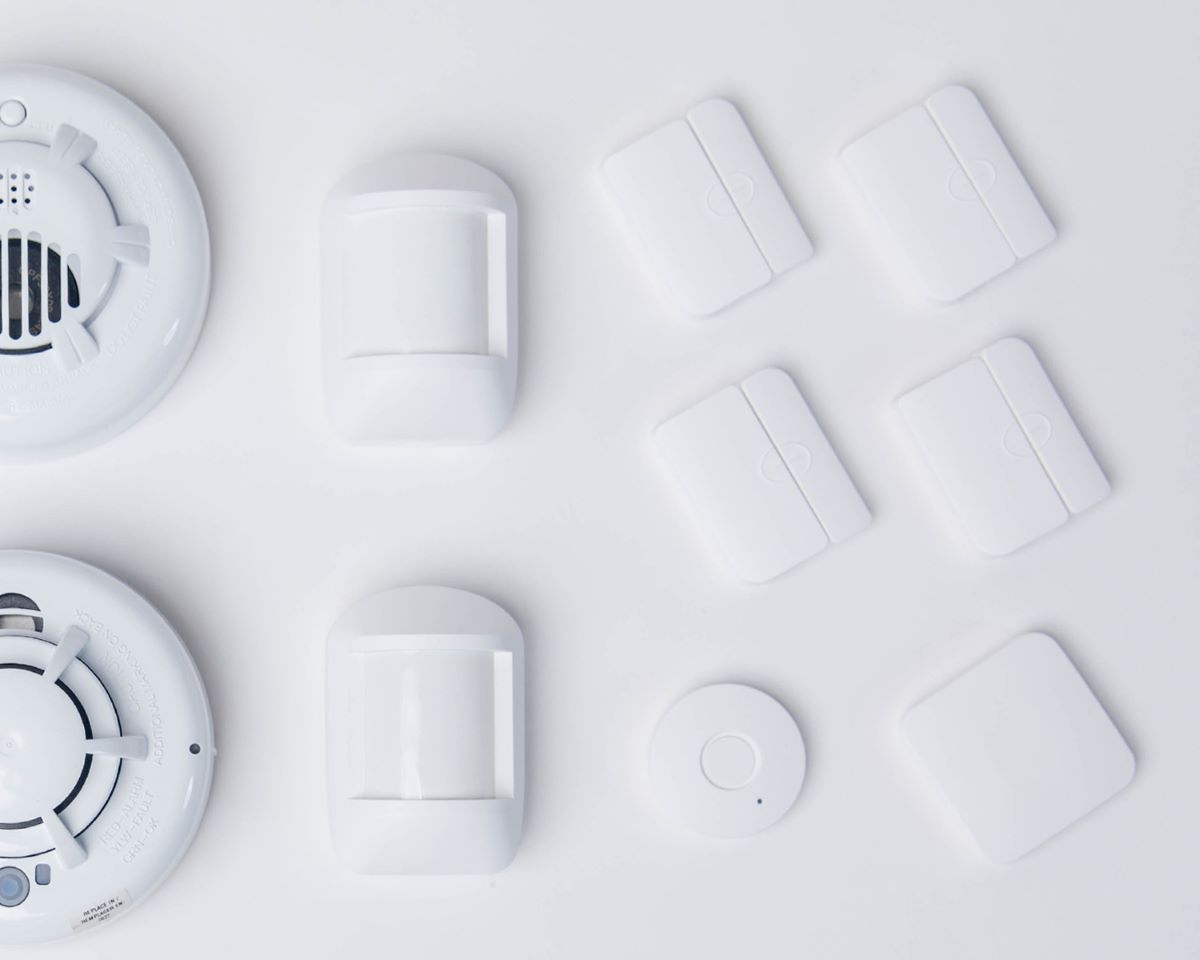 What kind of features are available in an alarm keypad?
The most basic alarm keypads will mount on your wall by the main entry point, connect to your system via electric cable, and interface with a standard 10-key numpad and small LCD screen. They look like a garage code keypad or some kind of vigilant calculator by your door. Their functionality is basic, too, giving simple commands and showing limited information. More modern home security systems provide smart technology such as touchscreens, wireless connection, battery backup, and cellular connectivity for when the power goes out. The best home security systems will have a smart touchscreen panel, which features more than just a simple numpad for the arming/disarming code. A good alarm system panel will be completely wireless and portable, making it easy to protect your home from anywhere inside. Many alarm systems rely on a control panel to connect all of your monitors together. The keypad is the interface between this control panel and the user. However, this kind of setup requires a professional installation and is hard-wired into your home. The Cove Touch Alarm Panel is both control panel and keypad together in one convenient wireless device. The entire DIY solution can be installed in minutes to fit your exact needs. The Cove Touch Alarm Panel can also be configured for multiple users, so others in the home can use the device, but not interfere with administrative functions. It also has cellular connectivity and can be used to communicate with a Cove agent directly in case of an event.
---
Ready to get started?
Take this short quiz to build your customized system today!
Takes less than a minute
---