Why Cove
, Cost and Savings
DIY Home Security Systems No Monthly Fee
Security and safety are important. We all know this. Our homes are our castles. Personally, my castle is a little on the small side, but I still love it. My home isn't a house, it's a ground floor apartment in a huge complex. Maybe that makes it a suite in a castle? Regardless, I think it's important to protect it. About half of all home burglaries occur in apartments, especially low-income, ground floor apartments . . . Bingo! That's my apartment exactly. How unfortunate.
So what can I do to protect my apartment from burglars? Well, I can lock my doors and windows, I can leave a high-efficiency light bulb on when I'm away, and I can have the neighbors watch out for me. Or. . . I can install a security system. But security systems are so expensive! All those hidden fees! And they take so much time to install. Plus, most security systems are for houses, and I don't really want to hire some guy to drill holes in my apartment walls.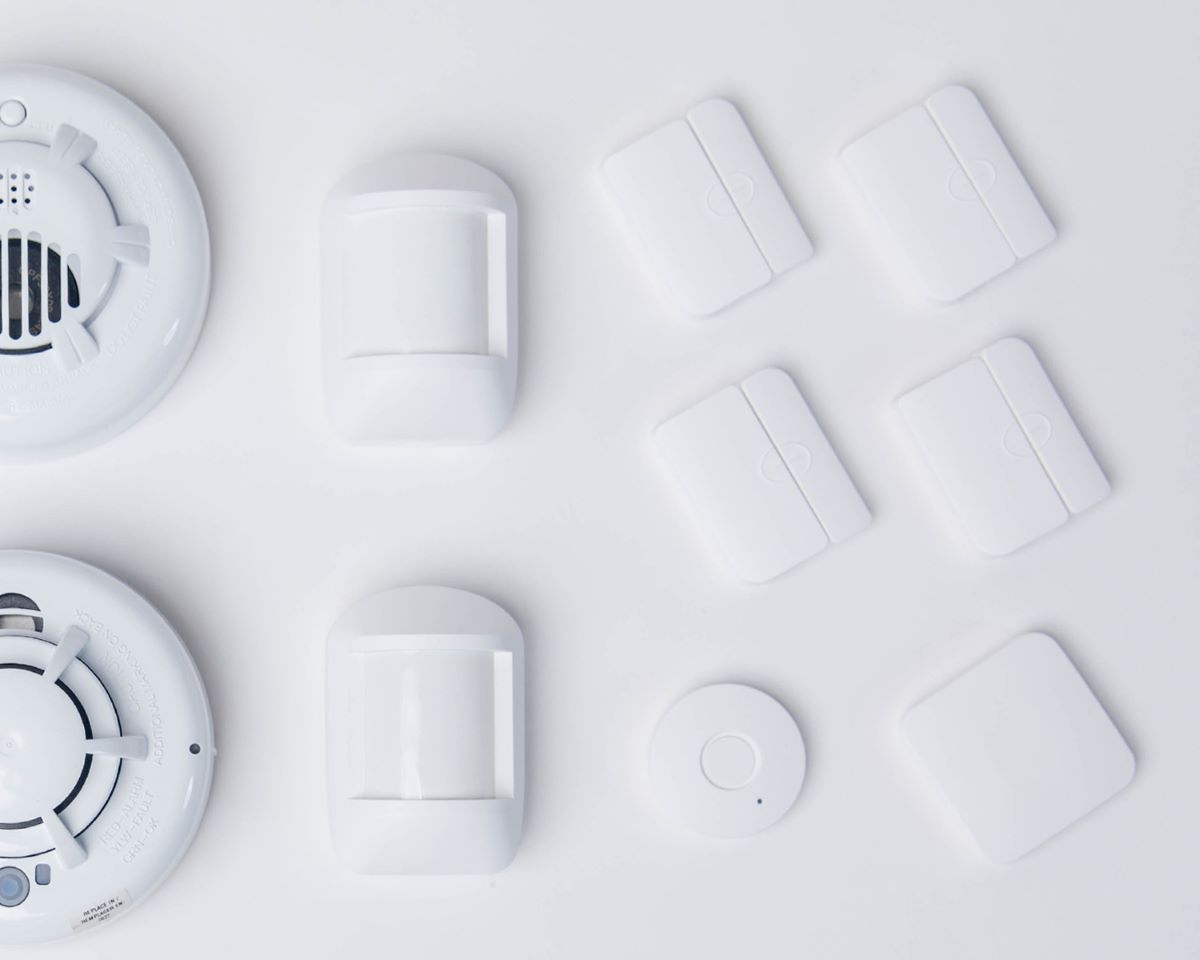 Breaking Down Myths About Home Security
Actually, that's a common misconception. Security systems are not necessarily expensive, they don't all require huge commitments and contracts, and they can work in an apartment just as easily as in a house. Many security systems now are wireless, meaning they won't require you to drill any holes in your wall. The 36-month contract also is no longer a necessity. These contracts were what made monthly fees so high.
DIY Home Security: What Is It and How Is It Different?
DIY Home Security does a couple of things to improve your experience as a user:
It cuts out the need for installation fees. You also won't need to wait around for a technician to install your system. You set up the system yourself, and if it's a good system, it will walk you through exactly what to do, step-by-step.
It is designed for the user. This may seem obvious, but you'll understand your DIY system even better because you installed it yourself. Most DIY systems incorporate several sensors and at least one outdoor camera, and you'll be able to understand all of them.
No contract. DIY home security does not require any kind of time-constrained contract, so you can stop using your security system at any time.
Is There Such a Thing as a Security System with No Monthly Fee?
While there are systems with absolutely no monthly fee (including the Ring, Simplisafe, and Arlo), the fact of the matter is that the best security systems incorporate professional 24/7 monitoring, which is what you pay for with a monthly fee. So instead of looking only for systems with no monthly fee, it might be in your best interest to look at the total price of a system and the benefits that it offers. Many benefits are available out there, and while some systems have a self-monitoring option, usually the most effective systems incorporate professional monitoring.
So, what you're looking for is a system that is cheap, easy-to-install, has low monitoring costs, and no contract. A few other perks might be nice as well, but this is a basic idea of what you could get.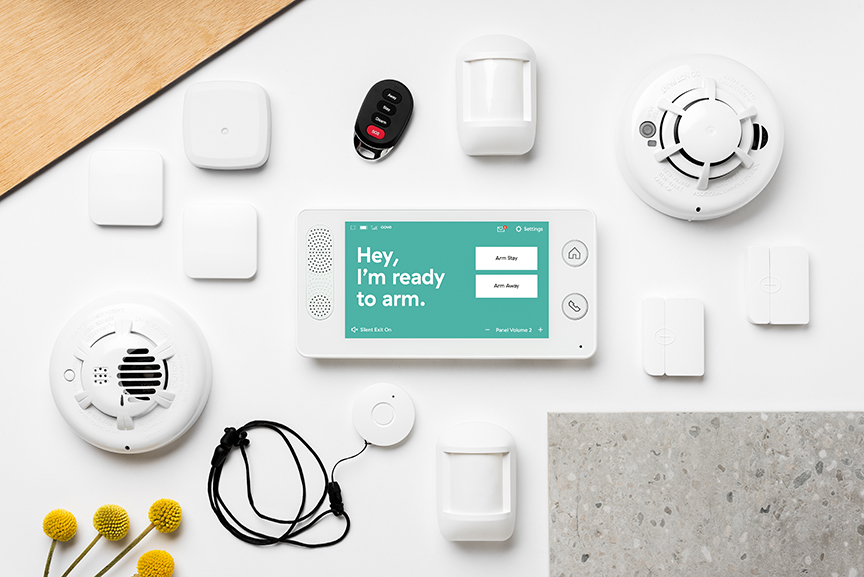 Enter Cove . . .
Cove is a security company that was founded in 2017 with the goal of providing affordable DIY security systems to our customers. We are one of the best options around for smart home security, with a fully-integrated central control system that talks to all of our sensors. At Cove, we provide a few really important things:
Professional-Grade Protection: Our equipment is produced with professional-level cellular backup connection, meaning that your security system won't ever give up on you. This also means that our system is wireless and easy to set up.
Low upfront costs: You simply pick the package that works best for you, or you design your own package with just the elements that you need, nothing superfluous. Some packages are as low as 200 dollars.
Low Monthly Costs: Our fees are as low as 15 dollars a month for professional 24/7 monitoring. We also offer a service called InstaText. This service means we send a text message directly to your phone in case of an emergency. Our response times are over 10x faster than other security companies.
No Contracts: You aren't required to commit to any period of time. The cancellation of services is free and easy. We also offer a 60-day money-back guarantee, so if you don't like the system, you can just send it back.
You install it yourself: Cove's system takes an average of 27 minutes to install, although you can install it in less time. Compared with other DIY installation systems' time of 3 hours, this is pretty great. More than great. It's actually the best in the nation.
As you can see, it's actually pretty easy to get a security system with a low monthly fee, low upfront costs, and professional monitoring. What more could you want? We are here to make your life easier. Home security shouldn't be at the forefront of your mind all the time, and with Cove, it won't be. We'll just run quietly in the background, and you'll hardly notice we're there.
Read on to find out more about Cove's features!
Our System
Our system consists of a few different mix-and-match elements, as well as different packages that you can adapt to fit your needs. From what kind of sensor to buy, to what kind of camera you'll need, to whether or not you even want a camera, we'll have systems to help you out.
Here are the main elements of security equipment in a Cove System:
Security Camera: These can be placed in many locations throughout your home, whether that be above your door or in your hallway. These will track who is in your house at all times. Some cameras can be set to activate only at certain times of the day, such as when you are not at home.
Motion Detector: The name is fairly self-explanatory. These track movement and notify you of any human motion on your property.
Window Sensor: A common point of entry for trespassers and burglars can be a window. Window sensors monitor the movement of the windows in your home. Glass-Break detectors can also be placed on windows to sense when a window has been broken, indicating an attempt at forced entry.
Door Sensor: These track the opening and closing motion of doors in your home. This is a key part of preventing burglary, as burglars will often need to go through one or more doors, even if their initial entry is through a window.
Environmental Detector: These are outside of the realm of burglary, but are still incredibly important in keeping you safe from fires, carbon monoxide poisoning, and flooding. These detectors can sometimes help you save homes before they are burned, and they will definitely help you save the lives of your family members in the case of an emergency. Our smoke detector, carbon monoxide alarm, and flood and freeze sensor will keep you safe from the most common environmental disasters.
Touch Alarm Panel: Our home security system has a central panel that controls the rest of the security system. From this panel, you can arm and disarm the system, contact security personnel, and often also notify the authorities of any medical emergencies.
Key Fobs: These can control the system from a little device on your keys. They are also able to arm and disarm the system and are convenient for when you are outside of your home.
Mobile App: We have a mobile app that allows you to disarm and arm your alarm system from outside of your home.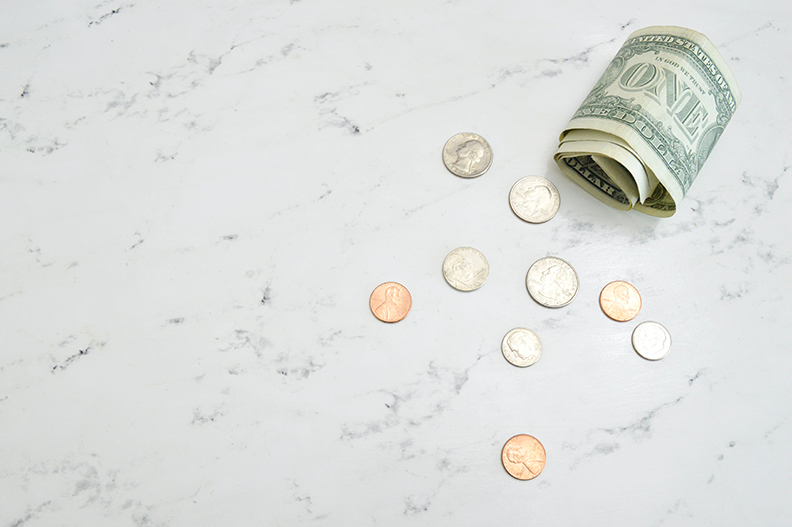 Is It Worth It to Pay a Monthly Fee?
Okay, so by now you are aware that Cove will require a monthly monitoring fee, even if it is only 15 dollars. So let's talk about what that means for you. What benefits will you get from our service that you won't get with other services? Well, the first thing that comes to mind is the flexibility and ease of a Cove system. As mentioned above, it only takes minutes to install. The mix-and-match packages mean you can install as much or as little equipment as you want to have around your home. Cove is also ideal for renters like me, so if you are a renter, just think of the fee as a 15 dollar rent increase. Most renter's insurance is 20 dollars, so it's still a cheaper option than that, and you'll have the peace of mind of knowing that you are protected against emergencies before they happen.
So yes, I would say that it's totally worth it to pay a low monthly fee for flexibility and peace of mind. Renter's insurance is a huge money making scheme, and it puts someone else in charge of your security. So why not take charge of your own security?
Other Elements to Look For
If I haven't yet convinced you of the benefits of professional monitoring, despite the monthly monitoring fee, here are some other good elements to look for in a home security system with no monthly fee:
Smart Lock: These devices tie in with a smart home and security system to enable you to lock and unlock your door, not with a key, but using your phone. There are several fairly inexpensive systems out there, and installing smart locks is a good way to protect your home without a monthly monitoring fee.
Self Monitored System: A home security company may offer an option for you to monitor your security system yourself. Some companies offer optional professional monitoring. You'll have to look into which companies will provide the best benefit to you for the lowest price.
Doorbell camera systems: Some systems offer a doorbell camera. Buying directly from them should cost you about 3 dollars a month in monitoring fees, which is pretty cheap, but only includes the monitoring for a single doorbell camera. So if you're hoping to cut costs, this might be a good way to go but remember that doorbell cameras aren't wireless.
Tie-ins with home automation: Cove's system is a separate home automation system, but if you already have home automation, you could look for elements that tie into your automated system (like Alexa).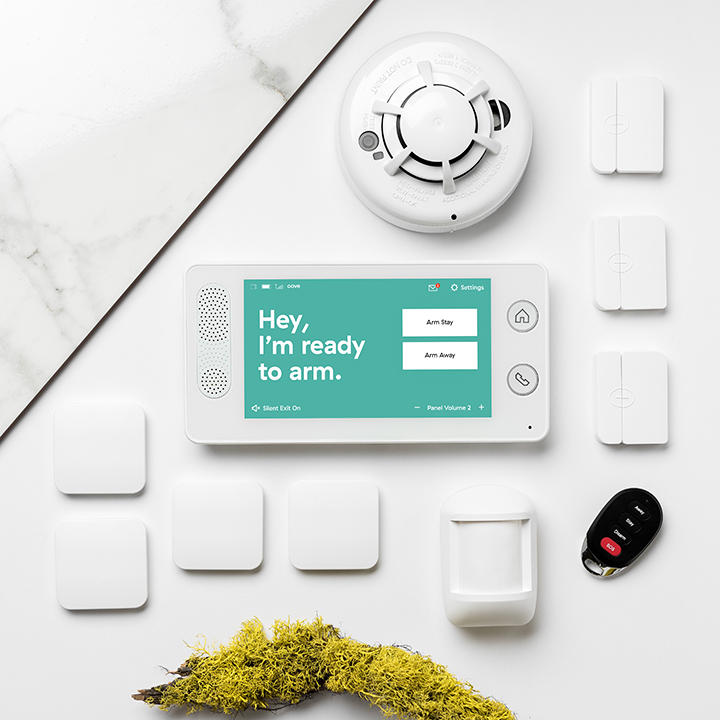 The Bottom Line
The bottom line is that you need to find a security system that works well for you. Whether this be a DIY home security system like Cove's, with low monitoring fees and easy DIY installation, or a traditional security system, you deserve to feel safe in your castle. As for me, I'm pretty hooked on Cove's system. It's easy to use, cheap, and integrates professional level equipment. What more could you want in a home security system?
So please, before you click away, take a look at Cove's website. Find out what you like, and what you don't like. And maybe you'll decide that it's worth the fifteen dollars a month. I sure think so.
---
Ready to get started?
Take this short quiz to build your customized system today!
Takes less than a minute
---