DIY Home Security
, Am I Secure?
Home Security Signs And Other Ways To Deter Burglars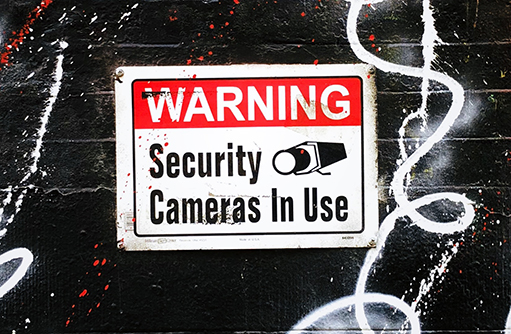 Arguably half the benefit of having a security system comes from making it clear to burglars or potential intruders that your dwelling is protected by an alarm system. If criminals know or even merely suspect you have an alarm system then they will be less likely to come after your possessions.
How To Get A Home Security Sign
Fortunately, most monitored home security companies, such as ADT and Cove, provide home security signs with their products. A study revealed that when burglars see that a house has a security alarm they are half as likely to attempt to break in. Just having a sign with your security company's logo on it may even be enough to deter some burglars but we don't recommend relying on that alone. If paying for security services is not something you can afford though then you can purchase both legitimate and fake security signs from Amazon and other sites. Make sure you have security system signs where they are clearly visible to everyone such as in your front yard. You may even want to buy outdoor lights to illuminate the signs so they can even be seen at night (even though most break ins happen during the day). Also, keep in mind that if you have an older security sign, such as from ADT Home Security, that some home invaders may not be discouraged by this. This is due to the fact that they're anticipating that you have an older alarm system and since they've been around a while they know how to deactivate it.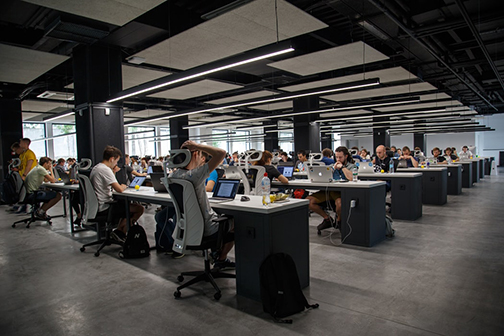 Other Things You Can Do To Deter Burglars
Add Cameras To Your Security System
Posting Home Security signs in your yard isn't the only way to deter criminals. Upgrading your security systems to a full on surveillance system by adding cameras will further deter would-be intruders. If they believe there's a chance that they might be caught on camera some thieves may reconsider attempting to snatch you valuables. Other degenerates may not be as skittish though. Since fake security cameras are a little cheaper you might be tempted to go with that option but intelligent burglars can tell the difference between real security cameras and fake ones. Another benefit of buying the right cameras is that you can be the one monitoring your home while you're away through an app and internet. In addition to cameras and literal signs, there are other signs of security you can use to deter criminals such as decals on windows. If you want more security signage than the sign your security company provides to you you can also get security decals. These window stickers have the logo of your security company and are great to alert criminals of the security measures you've implemented regardless of whether they try entering your house from the back or the side (where you don't have a security sign).
Window decals can be easily placed on glass doors or windows. Wherever you decide to place the stickers make sure the surface you'll be putting them on is clean beforehand or else the stickers may not stick as well. If you're concerned about the size of the stickers don't worry you can easily find stickers that are large enough to be noticed yet small enough so as not to be an eyesore. This signage can be an especially effective deterrent against amateur/novice criminals.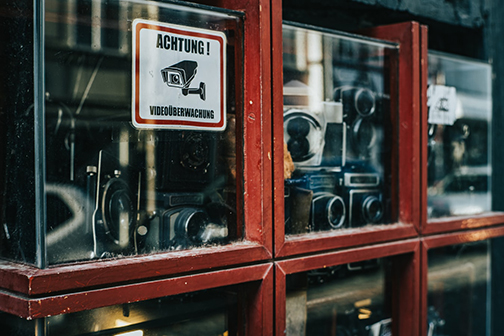 Pay For A Security Company that Offers A Monitoring Service
Security companies often offer a monitoring service. If a burglar has done his/her research then they will likely know what to expect from different companies' security systems. A benefit of going with a company like Cove is that it's a monitored system and if thieves know this then they'll know that their attempt to enter your residence alerts not only you to their presence but it will also alert a monitoring service center who will notify the local authorities that something foul is afoot.
In the rare event that a criminal is undaunted by your alarm siren going off then the alarm monitoring system is only as good as the company's response time. Cove Security's two way communication alarm panel and live assist makes Cove's response time to an emergency unrivaled in the industry. Having a two way form of alarm panel communication can allow a monitoring service to confirm the event of an emergency which will dramatically increase the priority level and urgency of local authority's response time. In an emergency, seconds can make all the difference, so it's important to not have your home security system be the slow down in the chain of an emergency response. With Cove's monitored security system you can trust that someone is on there way to protect you and your property from intruders.
To sum up, security signs and stickers lower your chances of having your property burglarized. Automated technology such as alarms, cameras, and monitored security can intimidate miscreants and give you added protection against them. So what are you waiting for, get yours today!
---
Ready to get started?
Take this short quiz to build your customized system today!
Takes less than a minute
---