Alarm Systems
, Security Basics
When a Sign Is Not Enough: Install an Audible Alarm
No matter the workplace, safety should be the number one concern. If you enter an office, a warehouse, or a market, you are bound to see warnings and directional signs that are meant to help guide employees towards safe directions and remind everyone to remain mindful of their surroundings. But what if visual signs are not good enough? Although bright red colors should be a clear indicator, if you have walked past a sign hundreds of times, you may slip up once or twice. And, unfortunately, those one or two times could lead to accidents that can change or even end lives.
Instead of relying on visual stimuli alone to warn people of danger, add an auditory component and install an audible alarm to the area in question. You may have seen lights like this in the form of a fire alarm that emits a loud ring and bright lights in the event of an emergency. In the same way, an audible alarm with the right frequency tone and repetition is designed to make everyone within hearing distance awake and alert.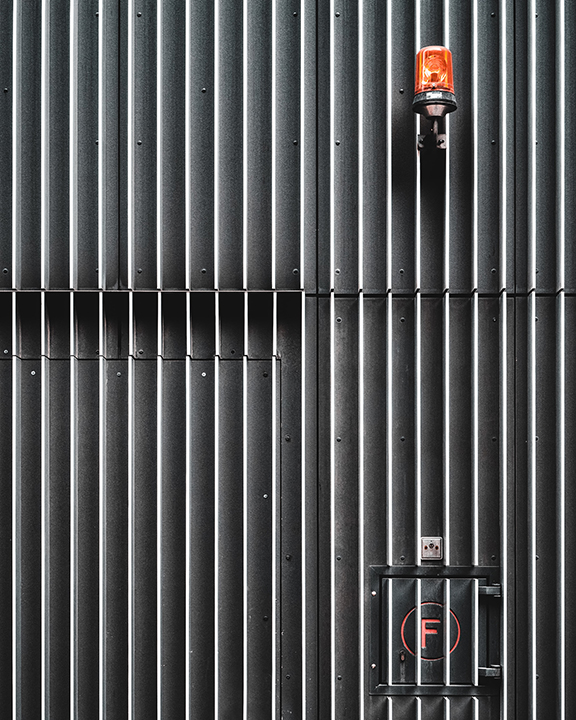 A Signal for Our Protection
A great example of a simple yet effective siren alarm would be your car's warning system. If someone tampers with the doors or locks of your vehicle when the alarm is primed, a blaring repetitive sound and flashing headlights will not only let you know your vehicle is in trouble, it will make any onlooker examine the perpetrator. Just the alarm on its own will make anyone but the bravest retreat.
In the same way, audible alarms are designed to protect. But in the case of installed alarms indoors, they are meant to protect us.
Characteristics of a Dependable Alarm
For an alarm to be effective, it should be more than just a device on the wall that makes a loud siren noise. It needs to fit the location and the purpose of the area. If the alarm is installed in a warehouse's loading dock, for example, it should emit a quick beep or buzzer when a truck is approaching. This alarm can also be set to warn workers that the area is not safe until the truck is parked. In a school or an office, an alarm can be used not only for fire but for dangerous situations like a threat of violence.
Here is some information on the types of equipment you should look for when shopping around for a dependable alarm system.
Audible Signal
The purpose of an alarm is to warn; it should be nothing like a "siren sound". It stands to reason, then, that the alarm needs to gather as much attention as possible. A proper alarm is going to be loud: anywhere between 50 and 110 dB makes for an effective alarm in any situation. For comparison, 70 dB is like standing near a running vacuum cleaner. 110 dB is like standing near a turbo-fan engine aircraft (like a Cessna single-seat airplane), or standing next to a jackhammer without hearing protection. Of course, where you install your alarm is going to determine the loudness of the alarm, so take that into consideration.
In addition, there are uses for silent alarms that are designed to warn law enforcement or other such services to come to the aid of an employee in times of immediate danger. Keep in mind the use for your alarm before you buy!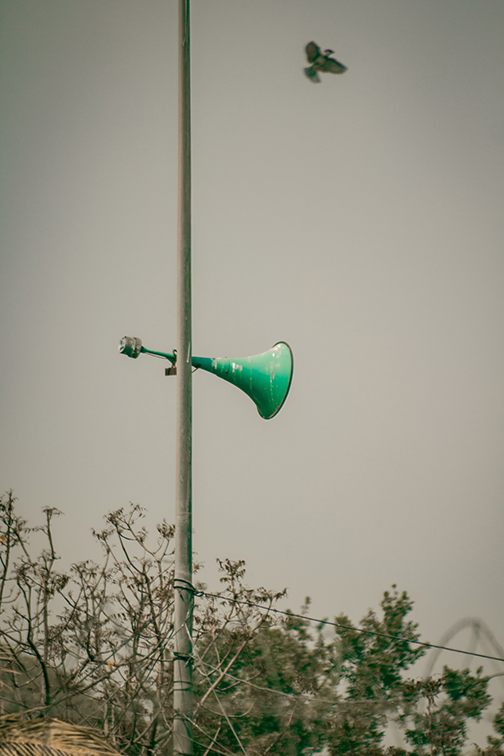 A Continuous Tone
An alarm system that requires a continuous tone (such as a constant beeping or buzzing) is best installed in an area where danger is constant. For example, the alarm for forklifts driving backwards is continuous to let people know they are coming through. Likewise, a continuous alarm may be useful in construction areas or workspaces with large electrical equipment. Even when workers have earplugs on, a constant sentry siren can help keep things safe.
Strobe Lights
When warning signs and even loud alarms do not do enough to warn people of danger, a strobe light installed with the active alarm is a surefire way of grabbing people's attention. A strobe light is also useful for the hearing impaired or for those that have earplugs in due to necessity. It may seem redundant, but the power of color, sounds, and lights really do have the ability to increase workplace safety.
Proper Hearing Distance and Frequency
How useful is an alarm that no one can hear? More importantly, what is the effective distance the alarm can be heard, and how much "ground" do you have to cover to make sure people stay safe? For large areas or an entire building, multiple connected alarms can be installed. Volume, of course, is also essential. But so is the frequency of the alarm. A klaxon, or a low-pitched horn, will often surprise people: that's why every car horn could be considered a klaxon. A high-pitched tone that can be heard over other electronic sounds will also do a good job at alerting people. It is rare for an alarm to be set to an average speaking-range frequency, but with the right combination of frequency and ground cover, you will get your message across.
If you're looking for an audible or silent alarm, check out Cove's selection of security products.
---
Ready to get started?
Take this short quiz to build your customized system today!
Takes less than a minute
---